Winter Tours & River Cruises
Discover Europe's Christmas markets on a tour or river cruise, hit the slopes of Lake Tahoe, Japan, New Zealand or Europe on a ski trip, chase the Northern Lights in Scandinavia or enjoy a memorable festive season in the Canadian Rockies. Save on summer prices, beat the heat and escape the crowds on an autumn, winter or spring holiday.
Popular Winter Tours & River Cruises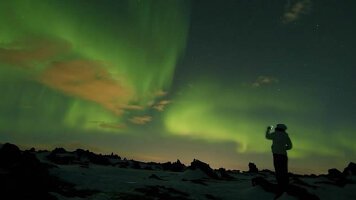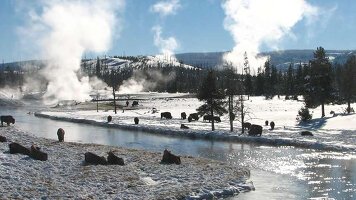 7 Days Jackson to Jackson
Operated By:
Globus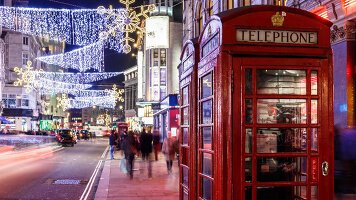 View all Winter Tours & River Cruises
Winter Trips
Discover
Experiences and highlights you can have on a Winter Tour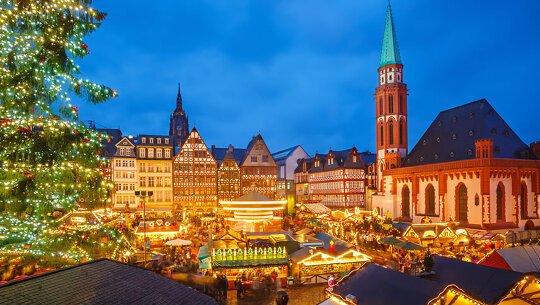 Europe's Christmas Markets
Enjoy the festive season under twinkling Christmas lights, where the air is thick with merry excitement and the smell of warm cinnamon.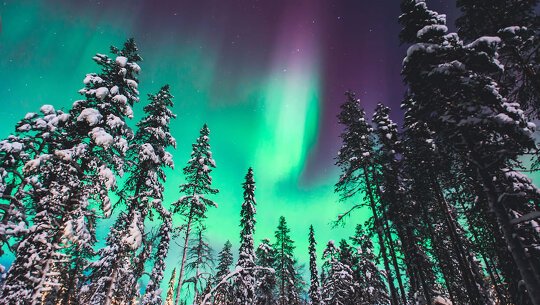 Chase the Northern Lights
Head off in search of this natural phenomenon, when the sky comes alive with green and turquoise hues dancing across the vast Scandinavian skies.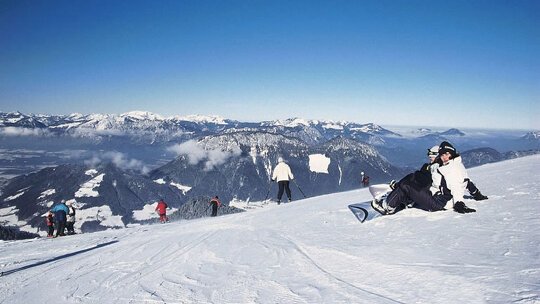 Hit the Slopes of Austria
Make the most of winter with a ski trip – hit the slopes of Hopfgarten by day and warm your bones in front of a crackling fire by night.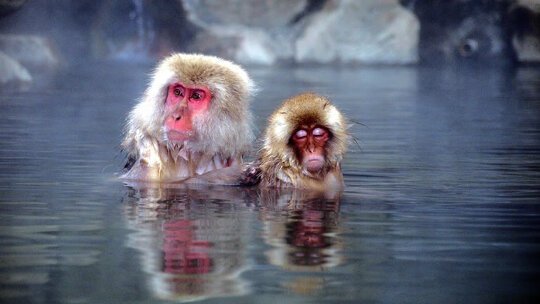 Monkey Business in Japan
See the snow monkeys soaking in the Jigokudani Yaen Koen hot springs with their trendy frosted tips. Their pink faces stand out from the snow and their big eyes silently ask why you're not enjoying the steaming springs.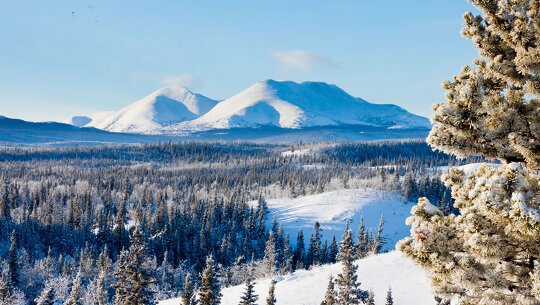 A White Christmas in the Rockies
Travel the Canadian Rockies when forests full of Christmas trees are dusted in snow. Explore Jasper and Banff National Parks and pull your curtains back on Christmas morning to reveal a magical winter wonderland.
Brochures with Winter Trips
294 Winter Trips and River Cruises sourced from 40 Operator brochures
Recent Reviews
What our clients are saying about their Winter Trips
The whole process was great. Jemma is a gem. She was extremely helpful right from our first contact. Silvio the tour guide was sensational. His local knowledge was incredible and much appreciated. Included meals at hotel were only average. Cold eggs and meats at breakfasts were disappointing. Overall we are very happy with the tour and will recommend it to to others.
"Wonders of Ancient Egypt"
This was the holiday I had always wanted to go on and it certainly did not disappoint. Yvonne was as always fabulous with arranging my travel arrangements. Trafalgar were excellent with the Egyptologist, Khaled, the best one could hope for. Cairo was hectic but the Trafalgar people who meet you at the airport guide you through the process. The River Nile Cruise is a highlight. The MS Miriam is an older style ship which is totally renovated and has absolute charm. The staff are fabulous and the food
...read more
is plentiful. All of the Egyptian temples, tombs, and museums that are visited are amazing and the history is so interesting. An absolute must is visiting Dendera Temple which this trip provides but is not visited by all tours. The colours and condition of the hieroglyphics was the most amazing thing I have ever seen. Trafalgar ensures that at all times you feel safe. Something to keep in mind is the culture of tipping. There is quite a bit expected for bus drivers, staff on the boat etc so go prepared and you will be fine. I would redo this tour in a heartbeat!
"Incredible way to venture around the historical countries of Great Britain and Ireland"
Amazing trip which allowed individuals to meet like-minded people whilst travelling and exploring the historical areas of Great Britain and Ireland. The Contiki road crew were amazing and very knowledgeable of the locations and highlights explored. The accommodation, included extras and add-ons were all excellent and great value for money. I would definitely book another Contiki trip and use Global Journeys in doing so.
A massive shout out to Jemma on her awesome effort in putting this tour together at short notice. Nothing was too much trouble and she was only happy to accommodate which lead to a smooth well organised holiday. The tour was exactly as expected with no issues. We have used Jemma in the past and would highly recommend her to everyone for their future travel needs.
Explore More
Your guide to our Winter Trips
11 December, 2019
Our Team's Favourite Festive Trips
With Christmas just around the corner, we're getting into the spirit by rounding up our team's favourite festive season itineraries. From waking up to a white Christmas in Whistler or by the Austrian lakes, to the twinkling lights of market stalls and the smell of cinnamon, this is what we're..