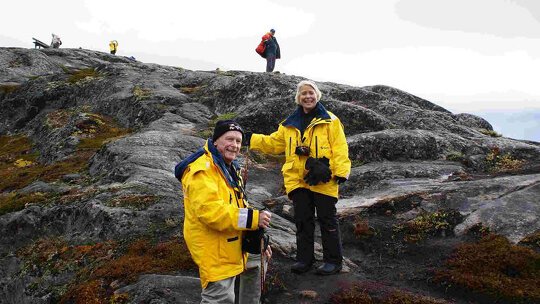 Rugged Ella Oya ( Ella Island ) overlooks icy seas filled with pristine blue icebergs. A perfect place to hike, climb to its top for breathtaking views.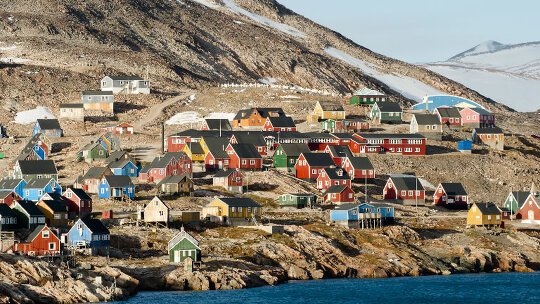 Connect with the Inuit people and gaining an appreciation of their way of life in East Greenland's most northern coastal community filled with colourful houses.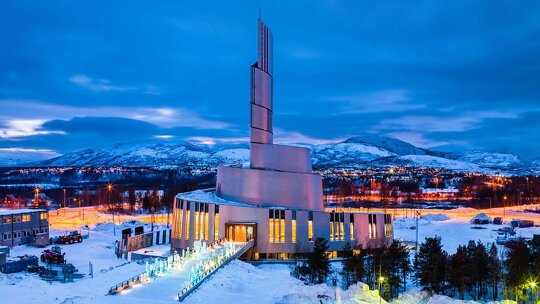 In Alta, visit the Northern Lights Cathedral. The coiling building and steeple is inspired by the swirling Northern Lights. The impressive organ has 1,800 pipes.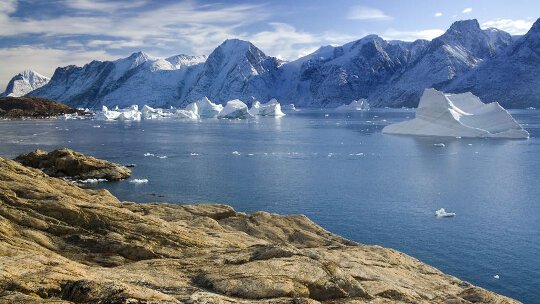 Sail through spectacular Scoresbysund, the world's largest fjord system to witness towering mountainsides and hundreds of monumental icebergs. This is bucket list scenery, made even more so by the reflections of Aurora Borealis. Unforgettable.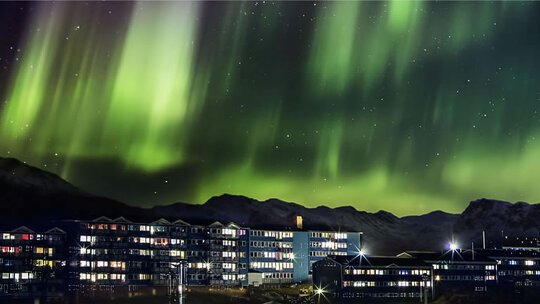 Northern Lights displays are mostly seen during the long winter darkness in Greenland and Iceland and the northern coast of Norway. Clear nights are the perfect condition to see the swirling green and yellow displays of light.