Luxury River Cruises
All the river cruise lines in our collection offer incredible service and onboard amenities, but our luxury 5 star river cruises take the experience of meandering along the rivers of Europe and Asia one step further. With luxurious and spacious cabins, gourmet meals and dining options, included shore excursions, onboard drinks, gratuities and in many cases the services of your own personal butler!
Popular Luxury River Cruises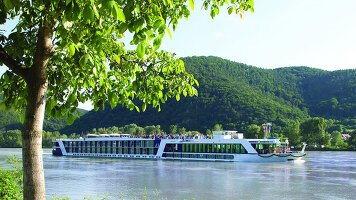 15 Days Amsterdam to Budapest
Operated By:
APT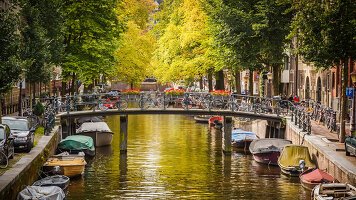 15 Days Amsterdam to Budapest
Operated By:
Scenic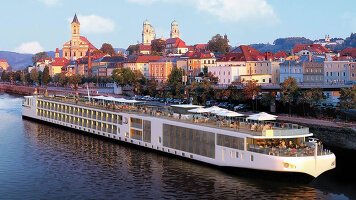 View all Luxury River Cruises
Discover
Must do experiences and highlights on a Luxury River Cruise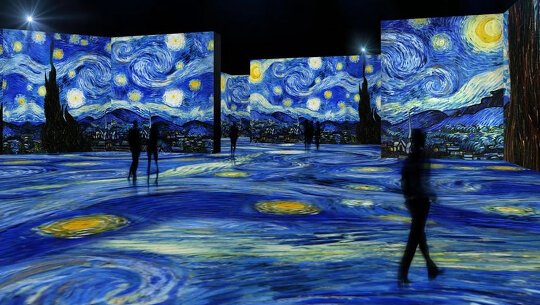 Van Gogh to Yourself
Imagine viewing one of the world's extraordinary collections without the crowds when you take a private tour of the Van Gogh Museum with an art historian.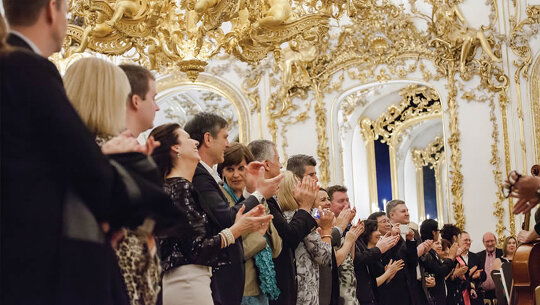 Palatial Performances
Enjoy an exclusive cocktail reception and private concert, featuring a full orchestra performing Mozart and Strauss masterpieces, with an operatic recital in an unforgettable signature experience.
Passau's Baroque Cathedral
Be impressed by the baroque St. Stephen's Cathedral with its ornate interior and 17,000-pipe organ (Europe's largest) when you are treated to a special concert.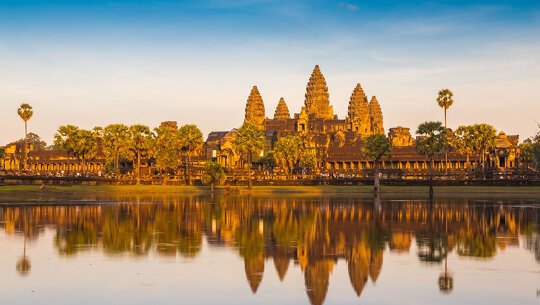 A Toast to Angkor Wat
Rise early to enjoy a special sunrise experience at Angkor Wat. Raise your bubbling glass in celebration of this spectacular World Heritage-listed monument as the sun casts its first golden rays of the new day.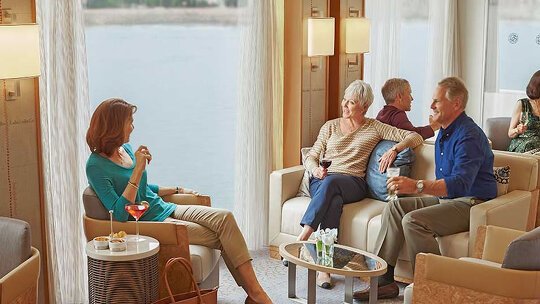 Luxury River Cruise Life
Aboard your luxury cruise ship you will enjoy all-inclusive service, regionally inspired dining, exclusive sightseeing experiences, access to onboard spa facilities and be supported by the attentive service of tour directors, staff and your butler.
Brochures
405 Luxury River Cruises sourced from 17 Operator brochures
Recent Reviews
What our clients are saying about their Luxury River Cruise
"Egypt s a not to miss experience"
We finally undertook our dream holiday to Egypt. The sheer beauty of this timeless country exceeded all of our expectations. We were initially apprehensive about travelling to Egypt in regard to our safety but it was unfounded. Egypt is as safe as anywhere in Europe. We travelled with Scenic who provided a never to forget experience. The professionalism of the Scenic staff could not be faulted and their attention to detail was excellent. Our cruise down the Nile was exceptional. My wife and her sister
...read more
are gluten intolerant and the Chef's on the boat specially prepared separate and exquisite meals, for both of them. We could not praise them enough. As for Cairo, Luxor and Aswan with their museums, temples, tombs and Pyramids you cannot appreciate their beauty and intrigue unless you are there. Their photos in glossy magazines and on the internet do not do them justice. So if you have the opportunity do not miss this once in a lifetime experience.
"River cruising with Tauck from Germany to Vienna"
Fantastic company and nice staff on board. We never had to ask for anything... it was all offered on a plate. Very good service and Global Journeys handled the booking and delivered all the required paperwork.
"Wonderful trip down the Nile"
What an amazing country Egypt is! We travelled in November, temperature averaged around 25C and no humidity, perfect for touring the temples, low crowds. The River Tosca is a beautiful older ship with lots of timber and a relaxed atmosphere. Staff were absolutely amazing, as with all Uniworld cruise staff, remembering drink preferences and names after the first day. The food fresh and lots of choice, including local flavours. Plenty of fresh bottled water each day. With only 60 guests on board
...read more
(mainly American, 2 Brits and 4 Aussies; ages 17-70s) we were split into groups of 20 each with our own Egyptologist, Sabaa, and own full sized coach. Wonderful stories and explanation of everything we visited was given, we never felt rushed. Luxor and Aswan were beautiful and clean after crazy polluted Cairo. Hotel in Cairo was excellent. Very busy tour schedule with some early starts and long days. Highlights were balloon ride over the Valley of the Kings/Queens at sunrise, high tea at sunset at Old Cataract Hotel, bird watching on the Nile in a small boat, flying to Abu Simbel temples and of course the Pyramids. The locals were very friendly and welcoming, we didn't feel uncomfortable in any situation, except for very zealous stall holders in the markets! Excellent security on board and everywhere we visited. If Egypt is on your bucket list, don't hesitate! Amazing to be able to touch history thousands of years old.
"First river cruise and won't be the last"
Fabulous river cruise from Amsterdam to Budapest with APT. We had a wonderful time and the ship was very comfortable, sightseeing was varied and plentiful, food was to die for, met some wonderful people, enjoyed the entertainment very much and overall we have had one of the best experiences ever. We travelled in November and the weather was cool, although don't let that put you off, as the crowds were not there and we even went for a swim in the heated pool on the ship, which was one of the many
...read more
highlights of the cruise. We highly recommend a river cruise with APT and also recommend Yvonne from Global Journeys for her great advice and prompt service.