Festive & Christmas Tours
Celebrate Christmas, discover exciting destinations and diverse cultures on a tour departing this festive season. Choose from 53 Christmas and New Year holidays and experience Europe's festive Christmas Markets, the snow coated Canadian Rockies or a moving midnight mass in Bethlehem. Enjoy the whitest Christmas in Antarctica or explore ancient landscapes in Jordon in the cooler season.

Popular Festive & Christmas Tours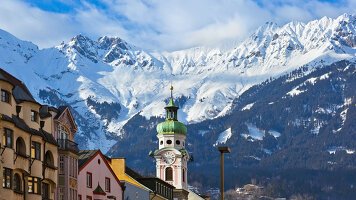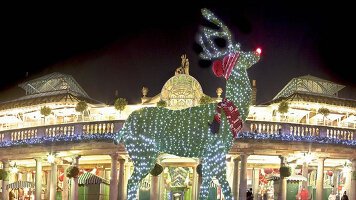 View all Festive & Christmas Tours
Festive Travel Styles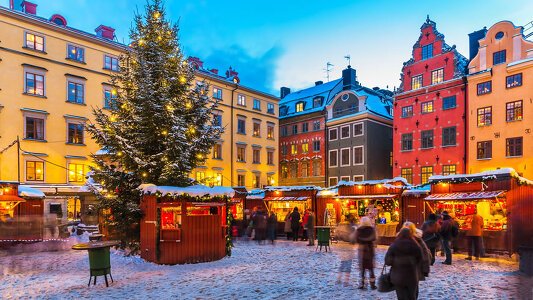 Uniquely tailored tours & river cruises showcasing Europe's renowned Christmas Markets.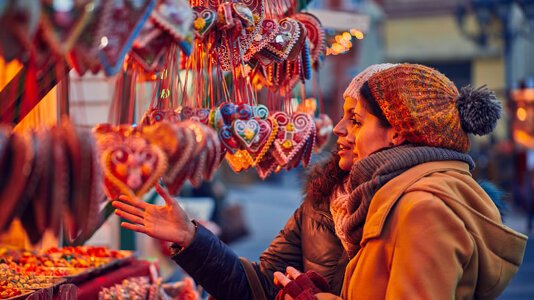 Embark on a river cruise departing this festive season along the rivers of Europe.
Discover
Experiences and highlights you can have on a Festive & Christmas tour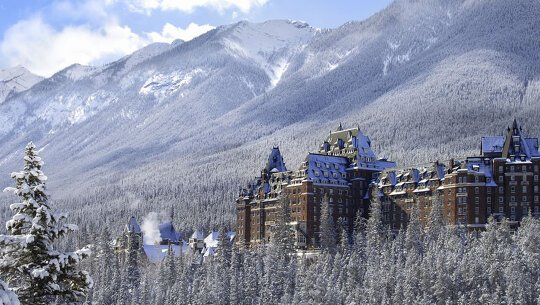 A White Christmas in Banff
Embrace Banff's most breathtaking snow covered landscapes when you ride the gondola, take a dog sled ride and enjoy a magical white Christmas Day.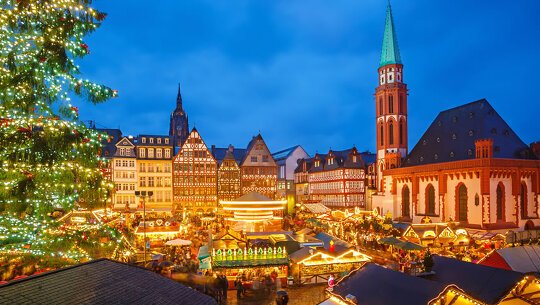 A Christmas Market River Cruise
River cruise along the mighty Danube or the Rhine, crossing up to five countries as you stop to enjoy Europe's festive Christmas markets, from Budapest to Paris.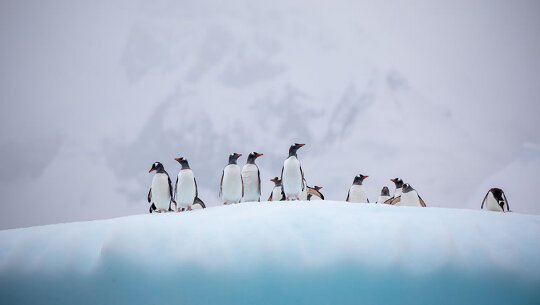 Find Santa in Antarctica
Enjoy a pristine White Christmas in Antarctica. Spot leopard seals, gentoo penguins, and elephant seals and celebrate on your Expedition ship.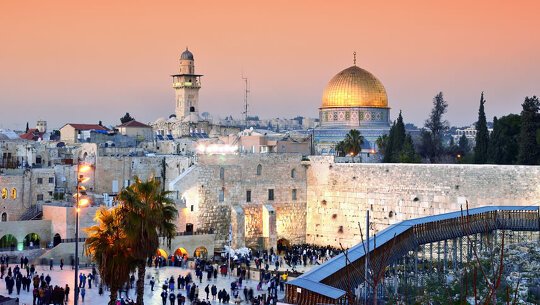 Christmas in Bethlehem
Celebrate the festive season of your lifetime in the Holy Land of Israel when you join pilgrims on their march to the Church of the Nativity and witness a moving midnight mass. This is where it all began!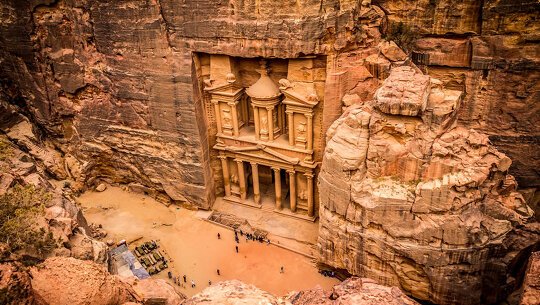 Christmas in Petra
Spend Christmas Day exploring the wonders of Petra. Walk through the mysterious Siq to discover the Khazneh, Theater, Colonnaded Street and Museum, then climb to the magnificent façade of ad-Deir (the Monastery).
Brochures featuring Festive & Christmas Tours
53 Festive & Christmas trips sourced from 18 Operator brochures
Recent Reviews
What our clients are saying about their tours during the festive season
Travelled on a 10 day tour with Grand Pacific Tour over Xmas and could not recommend the tour company enough. Driver and Guide were excellent.
Loved it all even when a little "busy" and occasionally suffered from scenic overload. Exceptional driver and Christmas dinner. Remainder was very good with one or two very minor gripes. Normal start time very early and we would have preferred an extra day rather than a 2am night at an expensive hotel. Coffee and wine were pretty expensive.
Well run and organised tour, good pace most days, last two days were fill in and disappointing. Overall a good tour as it snowed up in the Alps on the first day and different places to see each day.
"Festive NZ South Island"
Great holiday with coach, boat and rail travel. Highlights included overnight stay on Milford Sound, Franz Josef Glacier, Skippers Canyon tour, Haast River Jet Boat and Glow Worms Cave. Optional tours were good value. All accommodation was of a very high standard as were the breakfasts and dinners they supplied. Lunches were at own expense but the guide was always knowledgeable about the choices/venues available. The small group was convivial and there were great guides on all excursions. Wildflowers,
...read more
snow capped mountains, pristine lakes and rivers made every turn spectacular. From initial booking enquiry to final transfer we experienced exceptional service and highly recommend these operators.