11 December, 2019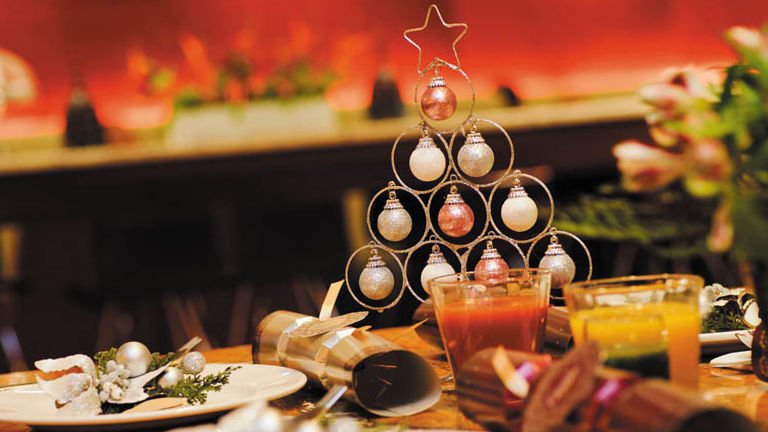 With Christmas just around the corner, we're getting into the spirit by rounding up our team's favourite festive season itineraries. From waking up to a white Christmas in Whistler or by the Austrian lakes, to the twinkling lights of market stalls and the smell of cinnamon, this is what we're putting on our list for Santa this year.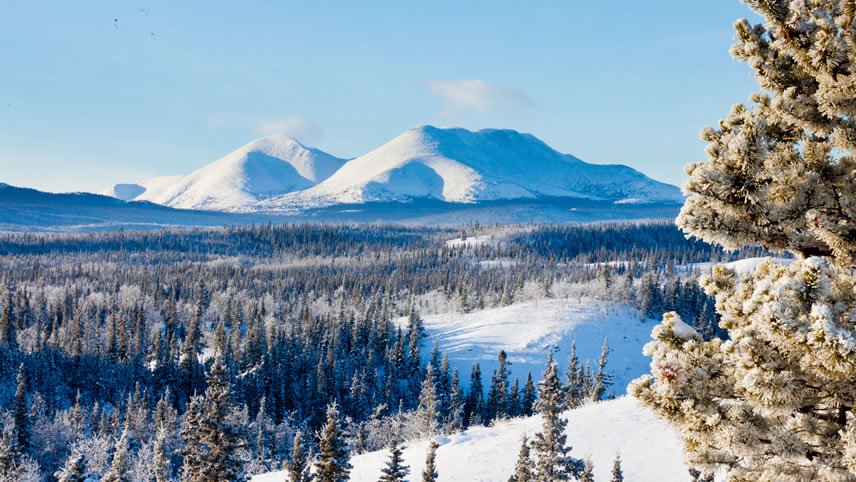 This itinerary says 'festive' in every way. From the Magic of Christmas lights display in the Butchart Gardens to the snow dusted pines that look like fields of Christmas trees dotted throughout the Canadian Rockies.
Wake up on Christmas Day in Whistler where you can enjoy APT's Freedom of Choice options – perhaps tree trek or zip trek, relax with a Scandinave Spa experience, or take a ride on a snowmobile, dog sled, helicopter or gondola - all topped off with a celebratory Christmas dinner. The best part? You don't have to cook! Actually, you don't have to do anything but enjoy the experience – APT take care of everything for you.
On this trip, the fun isn't over just because Christmas is. Boxing Day backs it up with one of Hannah's personal bucket list experiences – The Capilano Suspension Bridge. Stretching 137m across and suspended 70m above Vancouver's Capilano Canyon, it is one of a series of treetop walks that are lit up by the Canyon Lights Festival at this time of year. Hundreds of thousands of lights illuminate the park and eight glowing 250 year old Douglas firs, which stand up to 33m tall, claim the title of the eight tallest Christmas trees in the world.
You'll see in the New Year at Lake Louise with a Guaranteed Lakeview Room at the Fairmont Chateau Lake Louise and kick off the new year in style with a horse drawn sleigh ride along the frozen lakeside trail. If Santa could put this trip in our Christmas stocking, we'd be forever grateful.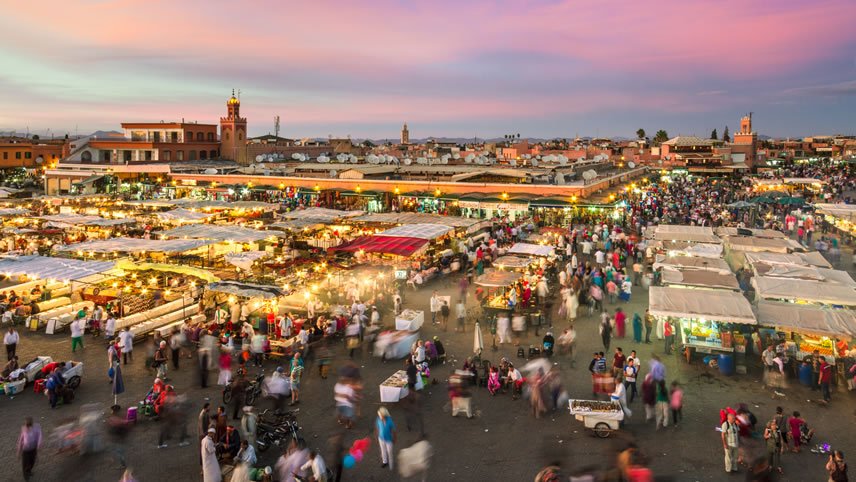 A country of contrasts with enchanting scenery and warm hospitality – we can think of plenty of reasons to put this less traditional Christmas destination on your list. These festive season itineraries take in some of Morocco's most popular and ruggedly beautiful sites, and you'll get to enjoy Christmas Day (and Christmas dinner) at one of them. Carved by nature's hand, Todra Gorge is a spectacular puzzle of towering orange-red limestone rock faces and winding hiking trails, perfect for a Christmas Day adventure.
Other highlights along the way include a visit to the fortified city of Ait Benhaddou with its incredible ancient kasbahs and a camel ride over the Erg Chebbi dunes to your cosy Berber camp under the Saharan sky.
This trip also showcases Marrakech's souks full of colour and the central square of Djemaa el Fna in all its chaotic glory complete with snake charmers, dancers, and food stalls galore. If you opt to spend New Years in Morocco, this slightly longer itinerary takes you on to the charming seaside town of Essaouira for a complete contrast to everything else you have seen in Morocco so far.
While many other destinations around the world swell in visitor numbers this time of year, December in Morocco means fewer crowds, so you'll have more of this incredible country to yourself (and your small group of fellow travellers – capped at just 24 on these itineraries).
Winter also brings cooler temperatures, with an average top of 19°C making for a milder time to visit than the summer months, which can be quite fierce in some parts of Morocco (an average top of 38°C). Plus, in the cooler months you'll really appreciate the hot mint teas that will be gently pressed into your palm by doting Berbers at stops throughout your tour!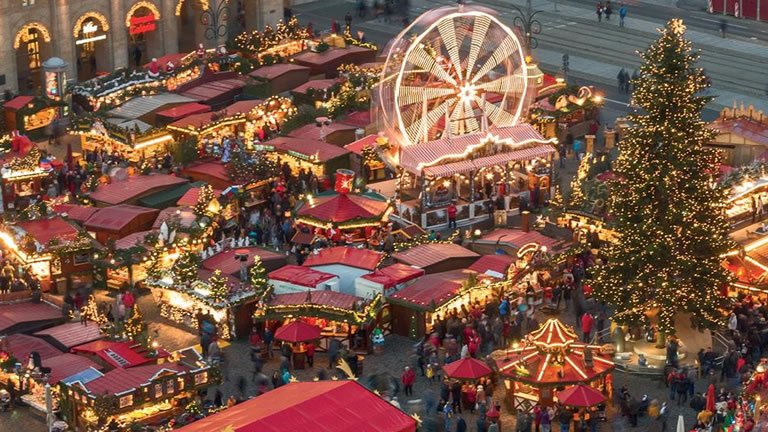 Back-Roads' itineraries live up to their name, with trips designed to include off-the-beaten path experiences. This small group tour, new in 2020, is no exception. While it showcases some of the wintery classics (you can't go past the Christmas Markets in Prague!), it also takes you to some lesser known Christmas Markets and showcases a different side to familiar regions.
Kick off a memorable day in Dresden, indulging in the doughy pleasure of Stollen (a fruit bread coated in powdered sugar), a Christmas tradition, before rocking your way through the countryside on the scenic Lößnitzgrundbahn railway. Take a vineyard tour and wine tasting at the stunning Wackerbarth Castle, and later return to Dresden to sample more goodies and mulled wine at the Striezelmarkt (Germany's oldest Christmas market).
Back across the border in the Czech Republic, Karlovy Vary's spas and thermal springs await, as do the historic cellars and delicious lagers of the Pilsen Brewery. In the charismatic capital (one of Tracey's favourites), you will farewell your fellow travellers under the stunning snow dusted spires of Prague.
Being a small group tour of just 18 passengers, by the end of the trip you will feel a little like family. However, with all departures of this itinerary wrapping up before Christmas Day, you can get the best of both worlds. Enjoy a festive small group tour with newfound friends, then celebrate Christmas Day with just your nearest and dearest. Perhaps extend your stay in Prague, set off somewhere new, meet up with family and friends, or return home in time for Christmas morning.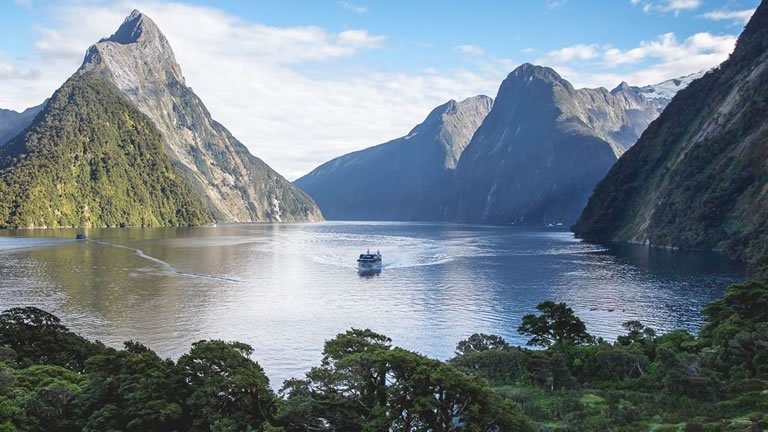 Grand Pacific Tours is a top operator specialising in New Zealand, so you know you will be well looked after by the experts as you tick off the highlights of the South Island over Christmas. A standout of this trip is sure to be the TranzAlpine railway, one of the great train journeys of the world complete with soaring viaducts, plunging river valleys and the spectacular Southern Alps. You'll wind your way from East to West with your nose pressed to the expansive glass windows that make you feel like you can just reach out and touch the landscape whizzing past.
As you reach the East Coast, the 'wows' just keep on coming. Perhaps opt for a scenic flight over Franz Josef Glacier before kicking back on the coach for the scenic drive through Haast Pass. On the banks of Lake Wakatipu, Queenstown welcomes you with plenty of activities to choose from and a cruise across the glassy waters on the vintage steamship TSS Earnslaw.
Fiordland National Park beckons on Christmas morning, where an overnight cruise onboard the Milford Mariner showcases the cascading waterfalls and soaring peaks of the awe-inspiring Milford Sound, with a Christmas dinner unlike any you've had before.
All this, and so close to home. Just a short flight from Australia, you don't have to contend with long haul travel to get away at Christmas (or the cost that this can entail). Given that airfare prices tend to climb over the holidays, New Zealand remains a reasonably priced destination with affordable flights and value in spades when it comes to stunning scenery and memorable experiences.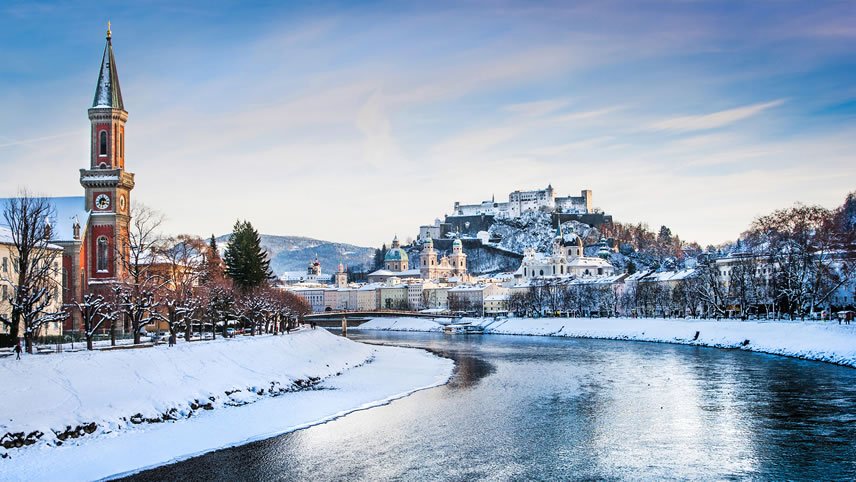 Snow covered mountains. Christmas markets. Seven nights spent amidst the Austrian lakes. Need we say more? Probably not, but this trip is just too good not to share. Enjoy the perfect blend of relaxation and exploration as you make the delightful first class 'Weisses Rössl' (White Horse Inn) your home away from home and join excursions to take in the treasures around you.
From your base on the banks of Lake Wolfgangsee, set off to visit Salzburg, the city of Mozart and 'The Sound of Music' and home to one of the most beautiful Christmas Markets in all of Europe. Travel through the Bavarian mountains, past alpine lakes, and visit charming villages with snow collecting on their pointed roofs.
On Christmas Eve you'll be treated to a traditional festive Christmas Eve celebration, and on Christmas Day you'll stay in St. Wolfgang where you can admire the local countryside on a horse drawn carriage ride. A celebratory turkey lunch is included, so you can relax and simply indulge in all things a Christmas holiday should be – easy, enjoyable, and fun-filled.
With one beautiful base for the duration of your stay (you only have to unpack once!), and plenty of extras already included, you won't have to worry about a thing. Enjoy daily breakfast and four course dinners with a choice of menu, along with complimentary wine, beer, soft drink, tea and coffee with all included dinners. Plus, all excursions, scenic drives, sightseeing and entrances are included as part of your tour – now that's a Merry Christmas.