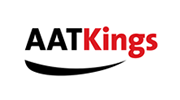 AAT Kings have partnered with Global Journeys since our inception, and as a result we have an in-depth understanding of all their trips, through both Australia and New Zealand. Our team have journeyed with them on 9 tours through New Zealand, Tasmania, South Australia, Northern Territory and Queensland. That close relationship also means we can deliver fantastic savings throughout the year.
AAT King's core multi-day coach tours cater mainly for those over 55+, whilst their short breaks in the Northern Territory tend to attract a more diverse range of ages. All coaches are first class, and AAT Kings pride themselves on their tour guides - many of which have been with them for decades!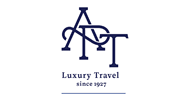 Initially providing coach touring around Australia and NZ to the local market, APT have grown exponentially over the last decade to now offer trips around the world, and are well known for their European river cruises. Over the last few years APT have introduced small ship expeditions that cruise the waters through Asia, Europe, Canada and off the coast of Kimberley. Catering primarily for the retired market, their trips aren't cheap, but in APT's case - you get what you pay for.
Look out for their great Fly Free offers, and Earlybird Savings. The team here at Global Journeys have travelled multiple times by coach, cruise & river with APT, and we definitely recommend them as a quality, consistent, reliable Operator, and our past client reviews back that up.