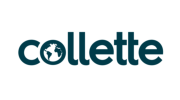 While new to the Australian market in 2017, Collette have actually been operating since 1918. Offering coach touring and small group explorations around the world, you won't find too many Aussies and Kiwis on their trips yet, but clients of ours that haven taken the plunge over the last season have come back with very positive reviews. Collette is very popular in the US and now has offices and support in Australia, Canada and the UK too.
Collette market their trips as 4 star accommodation with 5 star service and inclusions - so if that sounds like your cup of tea, then how about this - Collette also includes a roundtrip home to airport chauffeur service for those within a 40km radius of Sydney, Melbourne, Brisbane, Adelaide, Perth, Canberra, Darwin, Cairns and Hobart airports.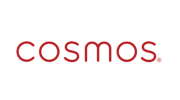 A lot of our clients aren't too fussed about their accommodation (as long as it's clean and comfortable) and are more interested in the destination. Over 1,200 past client reviews with an average 4.5 out 5 star rating, is impressive. Why? Great value and interesting itineraries. Part of the Globus Family, there are further great discounts to be had.
Accommodation is 3 to 3/12 star, but a lot of our clients are pleasantly surprised at the quality. Hotels are often located out of the city centre, so prepare your trip budget to allow for transfers or taxis if you want to explore the cities on your own. Allow extra funds for some meals and excursions not included in more premium inclusive itineraries. Like our past clients, we feel very comfortable recommending Cosmos.