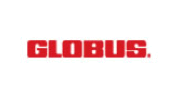 The Globus Family of Brands, which includes Globus, Cosmos, Monograms & Avalon Waterways are always popular with our clients. Globus offer a premium guided touring experience all over the world, catering mainly for the 55+ market - but like most Operators are open to all ages. Along with their standard itineraries, Globus also have a range of popular European Winter Escapes and numerous faith-based religious tours.
The majority if their trips are centred on Europe, Canada and the USA where they provide 4+ star accommodation, luxury coaches, plenty of meals & inclusions. Our team have enjoyed numerous journeys with Globus including trips to South America, Dalmatia, Mexico and Spain, so we have plenty of first hand knowledge to help you plan your next trip!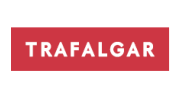 Over 350 coach tours around the world, and one of our clients most popular Operators, Trafalgar is part of the Travel Corporation, which includes under its umbrella the sister brands of Insight Vacations, AAT Kings, Uniworld, Contiki & Costsaver. With a worldwide presence and local operations in Australasia for many years, you'll enjoy the company of many nationalities aboard your coach, including those from Downunder. Sitting between Insight and Costsaver, Trafalgar pride themselves in touring innovation, introducing 'Insider Experiences' (where you get to know and dine with the locals) and travel styles to suit those that prefer smaller groups or those that prefer a more leisurely itinerary.
Look out for Trafalgar's Early-payment savings where you can save up to 10% on your trip as well as further savings if you are a past passenger on any of the aforementioned sister brands.