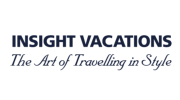 Upmarket coach touring, with 4.5+ star accommodation, maximum group sizes of 40 on a full size coach and more leisurely paced touring itineraries. The pricing of Insight's trips tends to attract travellers in their 60's and 70's. If you're tall, then you should seriously consider Insight, as their coaches been reconfigured to allow up to twice as much legroom as on a standard coach. Insight have recently launched trips through South America, and expanded their range of Gold Luxury Vacations, where you can expect the ultimate in luxury and refinement.
We find that the feedback we get back from past clients is sometimes a little critical, and we feel this is because of the very high standard some of our clients are expecting due to Insight's positioning in the market. On every multi-day journey, there will always be little annoyances, but as a whole package the team here definitely recommend Insight worthy of your consideration. If you've travelled with any of its sister brands like AAT Kings, Trafalgar or Uniworld further savings are available.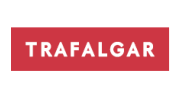 Over 350 coach tours around the world, and one of our clients most popular Operators, Trafalgar is part of the Travel Corporation, which includes under its umbrella the sister brands of Insight Vacations, AAT Kings, Uniworld, Contiki & Costsaver. With a worldwide presence and local operations in Australasia for many years, you'll enjoy the company of many nationalities aboard your coach, including those from Downunder. Sitting between Insight and Costsaver, Trafalgar pride themselves in touring innovation, introducing 'Insider Experiences' (where you get to know and dine with the locals) and travel styles to suit those that prefer smaller groups or those that prefer a more leisurely itinerary.
Look out for Trafalgar's Early-payment savings where you can save up to 10% on your trip as well as further savings if you are a past passenger on any of the aforementioned sister brands.