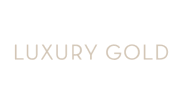 Luxury Gold (a luxury brand brought to you by Insight Vacations) endeavours to elevate travel beyond the ordinary, bringing you the best escorted experience for the best value. Staying in some of the finest hotels, chosen for their prime location, ambience, and level of luxury, and enjoying meals and wine at some of the best restaurants the destination has to offer. Insight have recently expanded their range of luxury vacations to include trips through South America, Africa, and Asia - where you can expect the ultimate in luxury and refinement.
With smaller groups (average of 30 but no more than 40 guests - and Asia & South Africa with only 24), relaxed start days, VIP door to door transfers (if you're an Aussie within 50km of an airport) , Luxury Gold offers a seamless stress-free travel experience. If you've travelled with any of its sister brands like AAT Kings, Trafalgar, Insight, Inspiring Journeys or Uniworld further savings are available.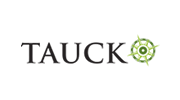 New to the Australian market in 2017, Tauck began operations in the US over 90 years ago. Offering premium river cruises, land tours, small ship cruises, family adventures and small group journeys around the world. You won't find too many Aussies and Kiwis on their trips yet, as they have only recently opened an office Downunder, but Tauck are renowned for the quality and inclusiveness of their trips, whether they are on land or water.