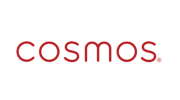 A lot of our clients aren't too fussed about their accommodation (as long as it's clean and comfortable) and are more interested in the destination. Over 1,200 past client reviews with an average 4.5 out 5 star rating, is impressive. Why? Great value and interesting itineraries. Part of the Globus Family, there are further great discounts to be had.
Accommodation is 3 to 3/12 star, but a lot of our clients are pleasantly surprised at the quality. Hotels are often located out of the city centre, so prepare your trip budget to allow for transfers or taxis if you want to explore the cities on your own. Allow extra funds for some meals and excursions not included in more premium inclusive itineraries. Like our past clients, we feel very comfortable recommending Cosmos.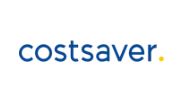 CostSaver is Trafalgar's affordable range of coach tours. Comparable to Cosmos in price and quality, their focus has always been on Europe and the UK, but have more recently launched a range of new itineraries in the US, Canada and South America. If you are looking for an affordable touring option, then CostSaver is a great option, and if you've travelled with any of its sister brands like AAT Kings, Trafalgar or Insight Vacations further savings are available.
The price for that affordability - while all the must-see sights are included, there are lot of optional excursions which can add up quickly if you choose to do them all. If that's likely, perhaps a more inclusive Operator like Trafalgar or Insight is best. However if you like the freedom to explore on your own, and are after a relaxing and hassle-free holiday, then Costsaver is a great option.