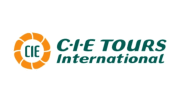 CIE Tours are specialists in guided coach tours through Britain and Ireland. With over 80 years of history the team at CIE certainly have the local ties and experience to deliver you a top notch touring experience through Scotland, Ireland, Wales and England. They have recently dipped their toes into new regions within Europe (like Iceland and Italy) but for now Global Journeys only sell their trips on the mainland of the UK.
CIE are relatively unknown in the Australasian market but are very popular in the rest of the world, so you're fellow travellers are likely to be from all around the world, but perhaps with more American's onboard than Antipodeans. With itineraries designed to be fully inclusive, putting your hand in your pocket for optional day trips and activities is not something you need to worry about.
Accommodation on each trips sits at the 3 to 3 1/2 star level, with breakfasts (along with many lunches and dinners) also included. There's a maximum group size of 44, but look out for selected departures on selected trips that are designed for small groups. Also keep a lookout for CIE's Tour of the Week Deal which runs year round and offers
savings of up to 15%
off the normal retail price.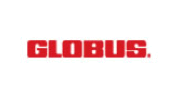 The Globus Family of Brands, which includes Globus, Cosmos, Monograms & Avalon Waterways are always popular with our clients. Globus offer a premium guided touring experience all over the world, catering mainly for the 55+ market - but like most Operators are open to all ages. Along with their standard itineraries, Globus also have a range of popular European Winter Escapes and numerous faith-based religious tours.
The majority if their trips are centred on Europe, Canada and the USA where they provide 4+ star accommodation, luxury coaches, plenty of meals & inclusions. Our team have enjoyed numerous journeys with Globus including trips to South America, Dalmatia, Mexico and Spain, so we have plenty of first hand knowledge to help you plan your next trip!