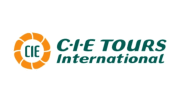 CIE Tours are specialists in guided coach tours through Britain and Ireland. With over 80 years of history the team at CIE certainly have the local ties and experience to deliver you a top notch touring experience through Scotland, Ireland, Wales and England. They have recently dipped their toes into new regions within Europe (like Iceland and Italy) but for now Global Journeys only sell their trips on the mainland of the UK.
CIE are relatively unknown in the Australasian market but are very popular in the rest of the world, so you're fellow travellers are likely to be from all around the world, but perhaps with more American's onboard than Antipodeans. With itineraries designed to be fully inclusive, putting your hand in your pocket for optional day trips and activities is not something you need to worry about.
Accommodation on each trips sits at the 3 to 3 1/2 star level, with breakfasts (along with many lunches and dinners) also included. There's a maximum group size of 44, but look out for selected departures on selected trips that are designed for small groups. Also keep a lookout for CIE's Tour of the Week Deal which runs year round and offers
savings of up to 15%
off the normal retail price.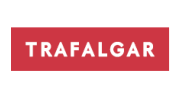 Over 350 coach tours around the world, and one of our clients most popular Operators, Trafalgar is part of the Travel Corporation, which includes under its umbrella the sister brands of Insight Vacations, AAT Kings, Uniworld, Contiki & Costsaver. With a worldwide presence and local operations in Australasia for many years, you'll enjoy the company of many nationalities aboard your coach, including those from Downunder. Sitting between Insight and Costsaver, Trafalgar pride themselves in touring innovation, introducing 'Insider Experiences' (where you get to know and dine with the locals) and travel styles to suit those that prefer smaller groups or those that prefer a more leisurely itinerary.
Look out for Trafalgar's Early-payment savings where you can save up to 10% on your trip as well as further savings if you are a past passenger on any of the aforementioned sister brands.