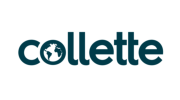 While new to the Australian market in 2017, Collette have actually been operating since 1918. Offering coach touring and small group explorations around the world, you won't find too many Aussies and Kiwis on their trips yet, but clients of ours that haven taken the plunge over the last season have come back with very positive reviews. Collette is very popular in the US and now has offices and support in Australia, Canada and the UK too.
Collette market their trips as 4 star accommodation with 5 star service and inclusions - so if that sounds like your cup of tea, then how about this - Collette also includes a roundtrip home to airport chauffeur service for those within a 40km radius of Sydney, Melbourne, Brisbane, Adelaide, Perth, Canberra, Darwin, Cairns and Hobart airports.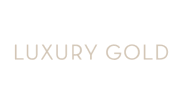 Luxury Gold (a luxury brand brought to you by Insight Vacations) endeavours to elevate travel beyond the ordinary, bringing you the best escorted experience for the best value. Staying in some of the finest hotels, chosen for their prime location, ambience, and level of luxury, and enjoying meals and wine at some of the best restaurants the destination has to offer. Insight have recently expanded their range of luxury vacations to include trips through South America, Africa, and Asia - where you can expect the ultimate in luxury and refinement.
With smaller groups (average of 30 but no more than 40 guests - and Asia & South Africa with only 24), relaxed start days, VIP door to door transfers (if you're an Aussie within 50km of an airport) , Luxury Gold offers a seamless stress-free travel experience. If you've travelled with any of its sister brands like AAT Kings, Trafalgar, Insight, Inspiring Journeys or Uniworld further savings are available.