Collette Tours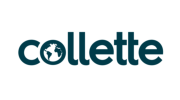 Choose from 149 Collette coach tours, short breaks & small group tours. When you book your Collette tour with us you'll receive exclusive online savings, a dedicated travel consultant to look after your booking and the best price guaranteed!
Featured Tours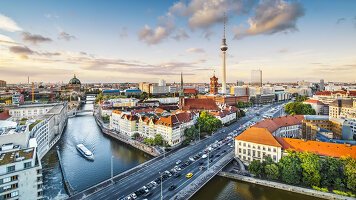 14 Days Berlin to Warsaw
Operated By:
Collette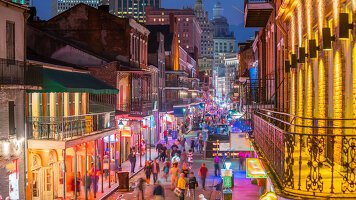 8 Days New Orleans to Nashville
Operated By:
Collette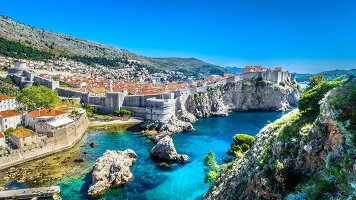 11 Days Dubrovnik to Zagreb
Operated By:
Collette
View all 149 Collette Tours
Collette Tours Reviews (32)
Collette Tours Brochures
Recent brochure releases from Collette. Click to view trips.
Travel Styles
Popular ways to travel with Collette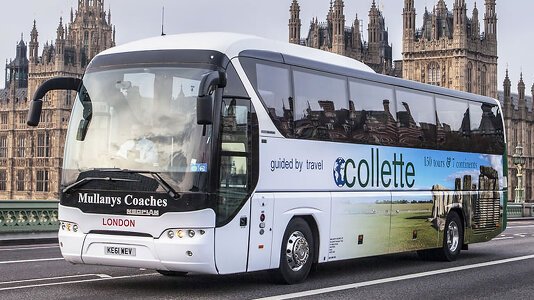 Each of Collettes classic tours showcase a destination. Four star hotels with five star inclusions, travel with an average group size of 32 people (max 44) and delve into new worlds, cultures and flavours like never before.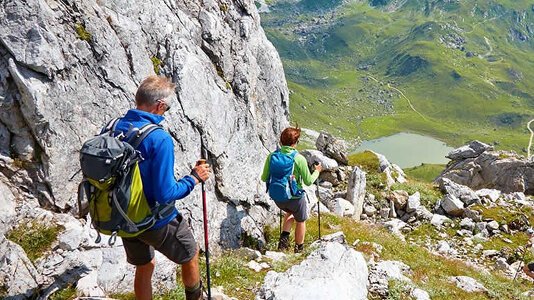 If you want to delve a little deeper into a destination and to focus on culinary experiences or cultural immersions, perhaps you prefer unique accommodation that simply captures the uniqueness of a destination, then these are the small group tours are for you.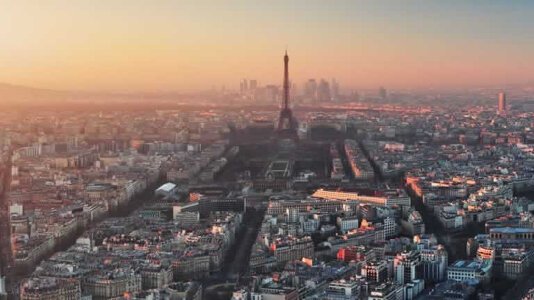 A Collette Spotlight tour gives you the opportunity to really get to know a place and see everything it has to offer and means you only have to unpack once. These tours are slightly shorter itineraries so perfect to fit in that extra trip you wanted to do.
The Collette Experience
Why you should choose to travel with Collette on your next adventure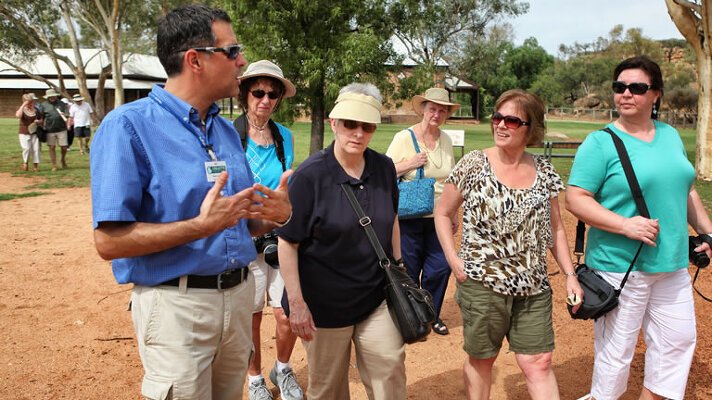 Join Collette for the holiday of a lifetime
Collette have partnered with Global Journeys to offer travellers in Australia access to over 120 tours worldwide that serve up an extraordinary holiday experience. Collette's worldwide team of experts that combine just the right ingredients: flights, transfers, accommodation, unrivalled sightseeing and professional Tour Managers.
Their team carefully designs each itinerary to feature an inclusive blend of must-see sites, immersive experiences, strategically located hotels and culinary events. With Collette, you get more on tour, so you can say you did it all!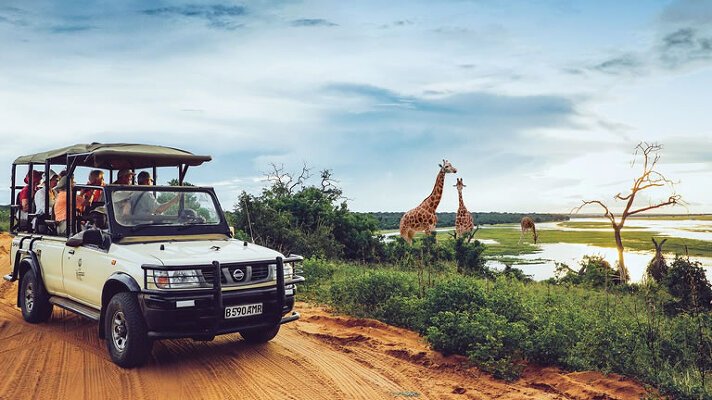 100 years of Touring Experiences
Collette is a third generation, family-owned travel company with their head office in the United States and local offices in Canada, Australia and the United Kingdom. From humble beginnings, Collette began running tours throughout New England and into Canada in 1918 and then, in 1927, the company transferred its base of operations to the New England Transportation Company Terminal in Providence, Rhode Island.
When Dan Sullivan, Sr. purchased Collette it was a small company. Now, Collette employs hundreds of people around the world. So much has changed, but as the company thrives in its third generation of family ownership, the heart and soul of Collette remains the same.
Explore More
Your guide to travelling with Collette Tours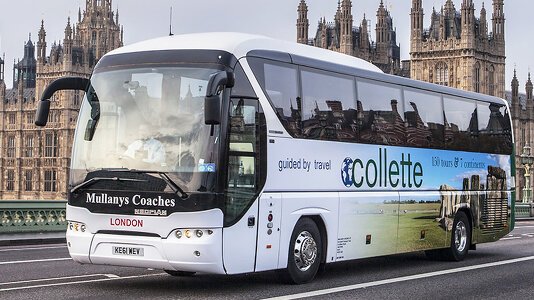 29 June, 2020
Collette: The Travelling Well Experience
Collette simply cannot wait to start travelling the world again, and in preparation to do so they have created their 'Travelling Well Experience'. The Travelling Well Experience is Collette's commitment to your wellbeing and enjoyment. Collette recognise that each guest deserves a memorable..
Collette Tours FAQ's
Frequently asked questions for clients considering travelling with Collette
Before I book
What is the difference between a twin room and a double room?
A double room is designed to accommodate two people, but may not have two separate beds. A twin bedded room has two separate beds of any size, and is the type most commonly utilised.
What size is a triple room?
A triple room is the same size as a twin bedded room and beds will accommodate three people, but we cannot guarantee three separate beds. If there are only two beds, a rollaway may be requested but cannot be guaranteed due to size of room and fire codes.
Can my children travel on tour with us?
Children over the age of 5 may travel on a Collette tour accompanied by an adult. Child land rates are valid for ages 5-12, sharing a room with two full-paying adults. If you are travelling with a child, it is your sole responsibility to ensure the child follows all safety rules of the tour.
Are single and triple rooms always available?
Triple and single rooms are limited and are available on a first come, first served basis. Be advised that single rooms are often smaller.
What is not included in the tour price?
The land price does not include air travel, airline fees, airport or departure taxes, transfers, visas, customary end-of-trip gratuities for your tour manager, driver, local guides, hotel housekeepers, cruise ship waitstaff, and any incidental charges.
What is Collette's Travel Protection cover?
From $95 per person (payable at time of deposit) you will be refunded should you cancel your guided holiday for any reason up to 24 hours before your trip departs (Land only). More details & benefits. Let me know if you wish to include this in your quote.
Before I depart
Can I make changes to my reservation?
Should you decide to change your reservation after initial booking, Collette charge a handling fee of $25 per transaction. A change of tour date or tour itinerary within the guidelines of the cancellation policy will be treated as a cancellation and regular cancellation fees may apply.
What is Roundtrip Home to Airport Chauffeur Drive Service?
Collette's private chauffeur drive service is included on all air-inclusive Collette tours for customers within 40km of a major Australian international airport. These include Adelaide, Brisbane, Cairns, Canberra, Darwin, Hobart, Melbourne, Perth & Sydney. A uniformed driver in an executive car will collect you from your home and take you to the international departure terminal. On your arrival back to Australia, your driver will be waiting for you at the arrivals terminal to take you home.
Note: This service is available for all Collette tour bookings when flights are included and Global Journeys book them with Collette directly.
Would my tour date ever be changed?
While it is unlikely, Collette does reserve the right to cancel any tour prior to departure. Should this happen, Collette will make every effort to put you on another departure date. If an alternate cannot be found, a full refund will be made. Air booked through Collette will be protected. Collette cannot be held responsible for penalties incurred if you secure your own flights.
On the road
When can I check into my hotel?
Normal check-in time is late afternoon. If you do have an early arrival, rooms may not always be available for immediate check-in.
Are attractions always available?
Access to some attractions or sites may be affected by local holidays, weather conditions or other circumstances. As a result, the days and order of sightseeing may change to best utilise your time on tour. Boat rides are weather permitting. Some attractions may not be available during the "off-season" months. When attractions are unavailable, other similar attractions will be substituted. Wildlife sightings are not guaranteed.
Is there a lot of walking on tour?
Collette itineraries include many activities and some may consist of walking on uneven terrain or significant walking at times. Some of the most unique sightseeing can mean accessing locations that restrict coaches. Some hotels/lodges in remote locations may not have elevators. For your comfort, Collette recommend bringing walking shoes.
Where do I meet my tour manager?
Your Collette tour manager will make contact with you at your first hotel. The hotel's address and phone number will be included in your documents.
What are optional experiences and when can I book them?
Yes, the majority of optional excursions and activities are available for advance purchase provided that you make your options purchase 15 days or more prior to the tour start date. There are benefits to prepurchasing options including a price guarantee once your tour is paid in full, so once payment is received in full, your preselected options are guaranteed by Collette. Although you can still purchase options while on tour, reserving them ahead of time ensures you a spot in the event that the activity sells out. Collette will provide a refund if you cancel a presold option prior to tour departure. Any presold options cancelled while on tour are nonrefundable.
Will I be able to get laundry done?
Most hotels do offer a laundry service and in some cities Laundromats are also available. However, it's sensible to try and pack enough clothing to avoid having to do laundry, as it can sometimes be costly or inconvenient.
Arrival & departure details
Roundtrip Home to Airport Chauffeur Drive Service
When you book a holiday with Collette you'll be able to start in style with their private chauffeur drive airport transfers. Collette take the hassle out of getting to the airport to start your holiday, by taking you in comfort from your front door to your departure terminal. When you return, your chauffeur driven private transfer will collect you from the airport and take you home, in the comfort you have been accustomed to on your Collette tour. This personalised service is included within a 40km radius from Sydney, Melbourne, Brisbane, Adelaide, Perth, Canberra, Darwin, Cairns and Hobart airport gateways. Service is available between 41-70 kms for a small fee. Additional stops are not permitted on route.
Airport & Hotel Transfers
Roundtrip airport-to-hotel transfers are provided for all passengers who purchase airfare through Collette & Global Journeys. These transfers do not apply to pre and post-night stays. Passengers who do not purchase airfare through us can purchase transfers (for the first and last day of the tour) at an additional cost from $120 per person, roundtrip. Some restrictions may apply. All transfers leave at prescheduled times.
Airport Transfers for Pre/Post Hotel Stays
All travellers who purchase pre and post hotel nights through Collette & Global Journeys may also purchase transfers to/from the airport and the pre or post hotel. Please request at the time of enquiry with your Global Journeys Travel Advisor.
Terms & Conditions
All the boring small print. We recommend you read them, as no one likes surprises!