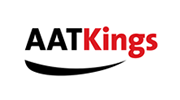 AAT Kings have partnered with Global Journeys since our inception, and as a result we have an in-depth understanding of all their trips, through both Australia and New Zealand. Our team have journeyed with them on 9 tours through New Zealand, Tasmania, South Australia, Northern Territory and Queensland. That close relationship also means we can deliver fantastic savings throughout the year.
AAT King's core multi-day coach tours cater mainly for those over 55+, whilst their short breaks in the Northern Territory tend to attract a more diverse range of ages. All coaches are first class, and AAT Kings pride themselves on their tour guides - many of which have been with them for decades!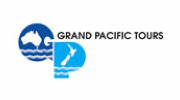 Grand Pacific are a little bit different - and enjoy sending more groups to New Zealand than any other Operator. Based in Melbourne, Grand Pacific's focus is solely on New Zealand, and it's this focus that allows them to massage their itineraries each season to continually improve and innovate. Grand Pacific were the first to introduce luxury small group tours (using specially designed business class coaches) as well as combined coach and cruise itineraries to New Zealand. In that regard many of the other Operators are in catch up mode.
Catering for premium, affordable and luxury travellers there is something for everyone. At least one member of our team here at Global Journeys experiences touring with Grand Pacific first-hand every year, so just ask if you have any queries.