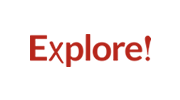 Explore Worldwide is a UK adventure travel company that has been around since 1981. They run over 500 small group tours in more than 100 countries around the world with an average of 12 guests. Accommodation is often family run lodgings and guides are passionate locals. Itineraries are a mix of must-sees and who-knews, and guests can choose from different trip styles to suit their interests.
Explore recognises that adventure is different for everyone, and their trips range from classic discovery group tours to active adventures such as hiking and cycling. They also have dedicated family trips, themed journeys such as those that focus on wildlife or their limited edition Explore Beyond collection which showcases rare one-off events. Explore have an impressive track record with 96% of past travellers saying they would travel with them again.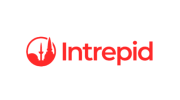 Intrepid specialise in small group adventure tours, and feature trips around the globe. With over 700 tours and 50,000 departures, Intrepid's itineraries are designed for the budget conscious adventurer, families and even adventures for those that prefer a bit of comfort at the end of each day. Like G Adventures, Intrepid also have a myriad of trips through South and Central America & Asia and operate dynamic pricing so prices can change daily - upwards if the trip is filling up, and down if they need to fill some spaces.
Recommending the best Operator for small group adventures is a tough one. It's very subjective and we think a lot depends on the region, the itinerary and the trip leader you get. This will have a huge sway on whether your trip is good, great or average. Our advice is to choose the Operator which has the itinerary and departures dates that suit you best. Look at things like inclusions, group size and other details to help make your decision.