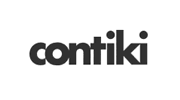 Over 35? Then Contiki is not for you. With tours and adventures designed for the 18-35's through Asia, Africa, North and South America and Europe, you'll need lots of energy for the good times ahead. Traditionally Contiki trips have been known for their late nights, lots of sleeping on the coach, and some sightseeing on the side. Contiki's philosophy of #NOREGRETS is about changing your perspective on the world, walking in others shoes, witnessing different cultures, religions, and ways of living. But most of all, it's about living life out loud, unashamedly and completely, loving every single second of being young!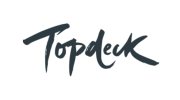 If you are 18 to 39 then you might want to consider jumping onboard with Topdeck. Epic Euro Trips, in-depth small group trips, and tented camping trips around Europe in the summer months. While Europe makes up the backbone of Topdeck's range, they also run a series of tours through the USA, Canada, Africa, Asia, Australia & New Zealand.
As opposed to Contiki, Topdeck trips allow you to be another 4 years older before you have to start considering alternatives. With the potential to still be boozy, party trips, the subtle change is age range means clients are more inclined to exploring the destination and culture, with plenty of free time on offer to do so.