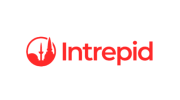 Intrepid specialise in small group adventure tours, and feature trips around the globe. With over 700 tours and 50,000 departures, Intrepid's itineraries are designed for the budget conscious adventurer, families and even adventures for those that prefer a bit of comfort at the end of each day. Like G Adventures, Intrepid also have a myriad of trips through South and Central America & Asia and operate dynamic pricing so prices can change daily - upwards if the trip is filling up, and down if they need to fill some spaces.
Recommending the best Operator for small group adventures is a tough one. It's very subjective and we think a lot depends on the region, the itinerary and the trip leader you get. This will have a huge sway on whether your trip is good, great or average. Our advice is to choose the Operator which has the itinerary and departures dates that suit you best. Look at things like inclusions, group size and other details to help make your decision.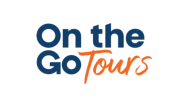 On the Go are new to Global Journeys in 2019 but have been operating for 20 years. Their range of small group tours have a capacity for 24 passengers but average 14- 18. They welcome an intergenerational, international mix of English speaking travellers. Offering signature, family and festive and festival tours to over 60 countries, On the Go create culturally immersive tours.
Expert local guides lead you through the highlights of each destination, you will meet the locals, try different modes of transport and spend your nights in 3-4 star accommodation. Your deposit has a lifetime guarantee in the event you need to change your holiday plans.