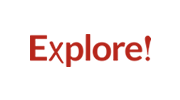 Explore Worldwide is a UK adventure travel company that has been around since 1981. They run over 500 small group tours in more than 100 countries around the world with an average of 12 guests. Accommodation is often family run lodgings and guides are passionate locals. Itineraries are a mix of must-sees and who-knews, and guests can choose from different trip styles to suit their interests.
Explore recognises that adventure is different for everyone, and their trips range from classic discovery group tours to active adventures such as hiking and cycling. They also have dedicated family trips, themed journeys such as those that focus on wildlife or their limited edition Explore Beyond collection which showcases rare one-off events. Explore have an impressive track record with 96% of past travellers saying they would travel with them again.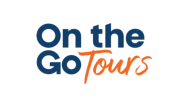 On the Go are new to Global Journeys in 2019 but have been operating for 20 years. Their range of small group tours have a capacity for 24 passengers but average 14- 18. They welcome an intergenerational, international mix of English speaking travellers. Offering signature, family and festive and festival tours to over 60 countries, On the Go create culturally immersive tours.
Expert local guides lead you through the highlights of each destination, you will meet the locals, try different modes of transport and spend your nights in 3-4 star accommodation. Your deposit has a lifetime guarantee in the event you need to change your holiday plans.