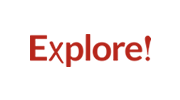 Explore Worldwide is a UK adventure travel company that has been around since 1981. They run over 500 small group tours in more than 100 countries around the world with an average of 12 guests. Accommodation is often family run lodgings and guides are passionate locals. Itineraries are a mix of must-sees and who-knews, and guests can choose from different trip styles to suit their interests.
Explore recognises that adventure is different for everyone, and their trips range from classic discovery group tours to active adventures such as hiking and cycling. They also have dedicated family trips, themed journeys such as those that focus on wildlife or their limited edition Explore Beyond collection which showcases rare one-off events. Explore have an impressive track record with 96% of past travellers saying they would travel with them again.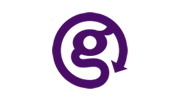 G Adventures have impressed us with their ethos, their range of unique itineraries and proven track record with over 100,000 past travellers. Their main competitor in the adventure touring space is Intrepid, with both Operators focused on authentic, affordable small group tours.
With over 600 trips around the world and 50,000 departures, G have a stunning range of interesting unique itineraries to choose from, with a focus on South and Central America, Asia and Polar expedition cruising. G Adventures operate dynamic pricing so prices can change daily - upwards if the trip is filling up, and down if they need to fill some spaces. G have also recently incorporated
Wellness trips
and
18-to-Thirty Somethings adventures
into their portfolio of trip styles.