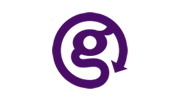 G Adventures have impressed us with their ethos, their range of unique itineraries and proven track record with over 100,000 past travellers. Their main competitor in the adventure touring space is Intrepid, with both Operators focused on authentic, affordable small group tours.
With over 600 trips around the world and 50,000 departures, G have a stunning range of interesting unique itineraries to choose from, with a focus on South and Central America, Asia and Polar expedition cruising. G Adventures operate dynamic pricing so prices can change daily - upwards if the trip is filling up, and down if they need to fill some spaces. G have also recently incorporated
Wellness trips
and
18-to-Thirty Somethings adventures
into their portfolio of trip styles.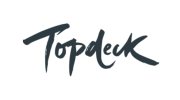 If you are 18 to 39 then you might want to consider jumping onboard with Topdeck. Epic Euro Trips, in-depth small group trips, and tented camping trips around Europe in the summer months. While Europe makes up the backbone of Topdeck's range, they also run a series of tours through the USA, Canada, Africa, Asia, Australia & New Zealand.
As opposed to Contiki, Topdeck trips allow you to be another 4 years older before you have to start considering alternatives. With the potential to still be boozy, party trips, the subtle change is age range means clients are more inclined to exploring the destination and culture, with plenty of free time on offer to do so.