Morocco Tours
Morocco is rich in history and culture, serving up a smorgasbord of ancient sites, exotic cuisine, and amazingly varied landscapes. Explore the frenzied souks of Fes, wander through Kasbahs and spice markets, hike the Atlas Mountains, get to know the locals, and explore the Sahara by 4WD or camel. It is all waiting for you on a guided adventure or small group tour to Morocco.
Popular Morocco Tours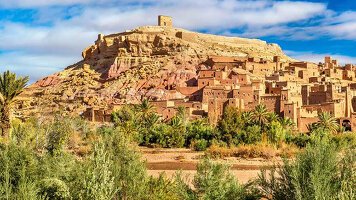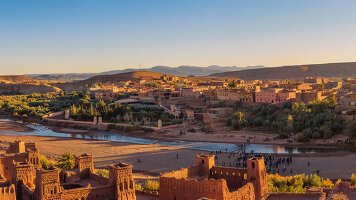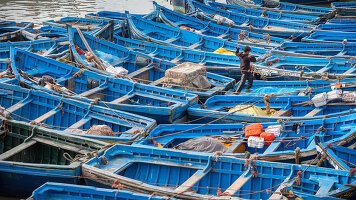 View all Morocco Tours
Discover
Must do Morocco experiences and highlights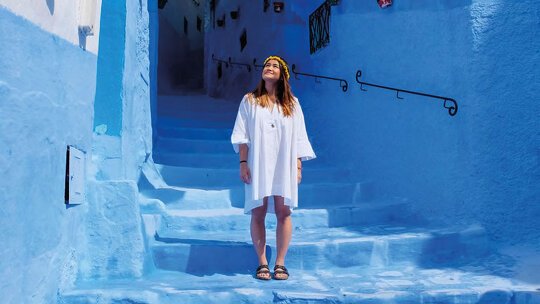 The Blue Pearl
Affectionately dubbed the 'Blue Pearl', the mountainside city of Chefchaouen is awash with every shade of blue, making every street more charming than the last.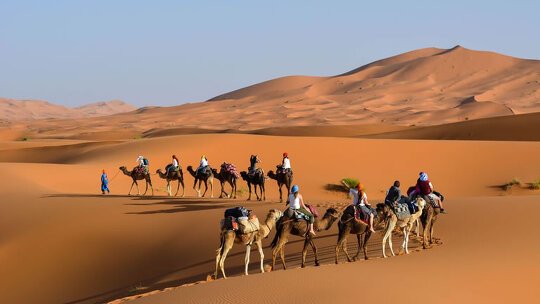 Camp in the Sahara
Take a camel ride through the Erg Chebbi dunes, stay in a desert camp, dine on delicious tagines under the stars and watch the sunrise set the sand ablaze.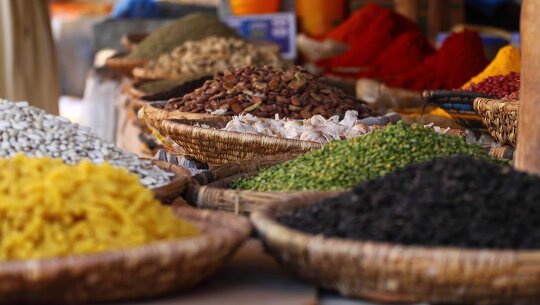 Flavours of Marrakech
Learn how to infuse dishes with the aromatic spices of Moroccan cuisine. Dine on a feast fashioned by traditional recipes and your very own hands.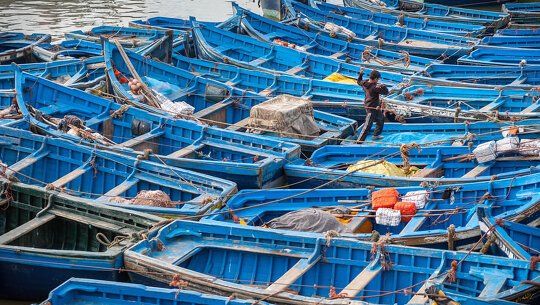 Seaside Essaouira
A charming fishing town where whitewashed buildings contrast the colourful boats moored along its shoreline. Enjoy the laid back atmosphere as you wander the narrow laneways and feast on the catch of the day.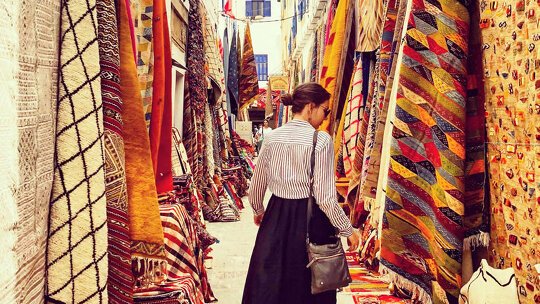 Fes Medina
Explore the labyrinth of stalls piled high with leatherworks from local tanneries, naturally dyed garments, patterned rugs and fragrant spices. Beware of donkeys barrelling down the alleys piled high with crafts and fresh produce!
Morocco Brochures
94 Morocco trips sourced from 36 Operator brochures
Recent Reviews
What our clients are saying about their journeys to Morocco