Poland Tours
Medieval towns, a treasure trove of World War II history and a countryside filled with ten thousand lakes. There is something for everyone on a tour of Poland. From moving museums to breathtaking scenery, you can indulge your inner history buff, discover the charming old cities, explore the countryside, or snowshoe your way through stunning alpine landscapes on one of 23 tours of Poland.
Popular Poland Tours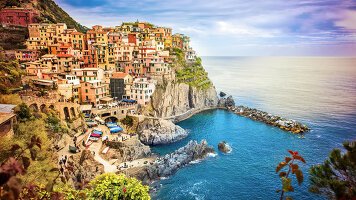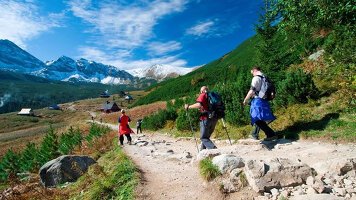 8 Days Krakow to Krakow
Operated By:
Explore!
View all Poland Tours
Discover
Must do experiences and highlights in Poland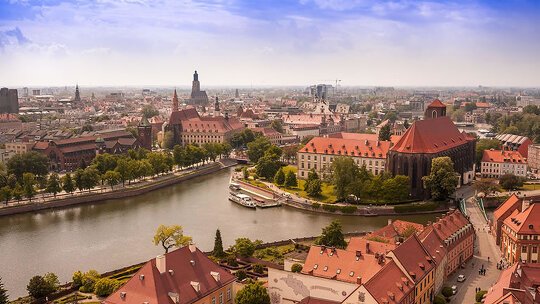 The 12 Islands of Wrocław
Connected by roughly 130 bridges, Wrocław is simply enchanting. Watch for the city's iconic gnomes beneath the stunning gothic spires.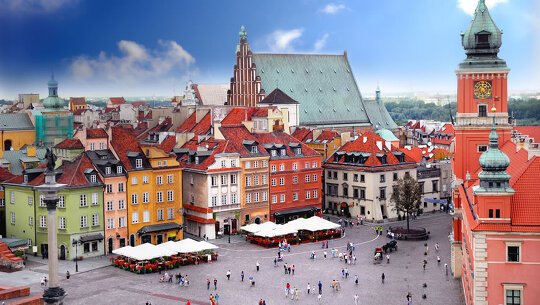 Historic and Resilient Warsaw
Rebuilt after WWII, Warsaw is home to impressive architecture rising from the cobblestones and moving narratives etched in the landmarks.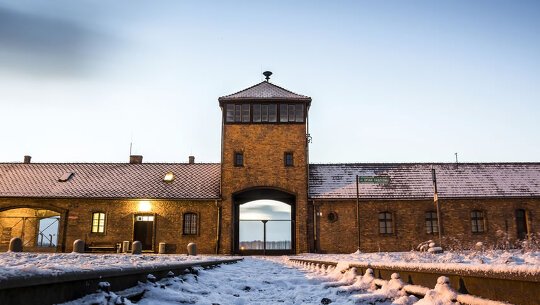 Stirring Narratives of Auschwitz
Get an insight into the resilience of the human spirit as you hear moving narratives of this former concentration camp with a local expert.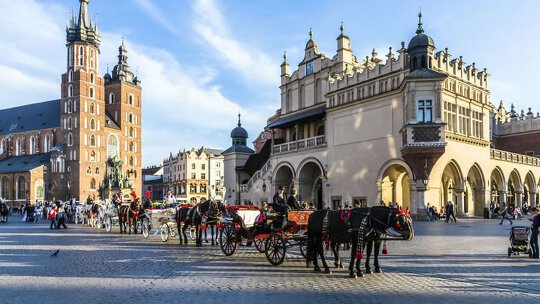 Kraków's Market Square
Europe's largest medieval square is flanked by architectural delights, from charming townhouses to beautiful churches. Browse the handicrafts in the famous Cloth Hall and marvel at the artwork adorning St. Mary's Basilica.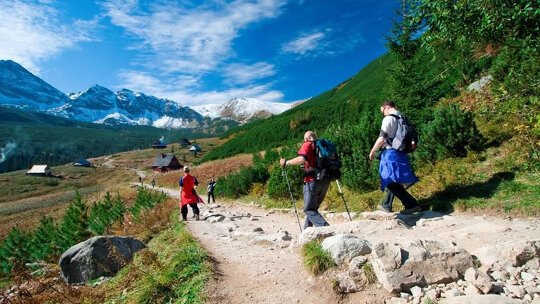 Walk the Tatra Mountains
Straddling the border of Poland and Slovakia, this mountain range is a haven for nature lovers. From the icy lakes and deep glens to the snow dusted peaks, the breathtaking views reward your exploration on foot.
Poland Brochures
23 Poland tours sourced from 16 Operator brochures
Recent Reviews
What our clients are saying about their journeys in and around Poland
The pace of the tour was fast, there were times when we were in the coach for 4 hours with comfort stops along the way but still long driving days. The Krakow hotel was dated and right next to a service station and far from anything worth seeing, that was a shame since we were there for 3 nights if you didn't do the optional dinner you did feel a little trapped. The salt mines were an amazing must see! Auschwitz - Birkenau was incredibly moving and haunting to stand at a place where such atrocities
...read more
were committed. Overall I enjoyed my time in Poland.
We enjoyed our Highlights of Poland tour with Insight Vacations. Loved all the cities and saw some very interesting places. Our Tour Director was full of the history of Poland with sometimes going a bit overboard. We visited Poland in mid June and the weather was perfect, plus hotels were great and in good locations. Our booking with Yvonne at Global Journeys was great and I thoroughly recommend them.
"Beautiful and enjoyable Poland"
The tour was very well organised. Our tour director- Tim Pendelbury, originally from Queensland, married to a Polish woman and living near Krakow, was superb. Hotels were very good and centrally located. The itinerary included many interesting sights, some listed on the UNESCO World Heritage list: old towns in Krakow, Warsaw and Torun, Auschwitz concentration camp, Castle of the Teutonic Order in Malbork and Wieliczka Salt Mine (optional). Unfortunately the Royal Castle in Warsaw was not included
...read more
in the tour. Optional experiences were fantastic and very well attended. You cannot miss Traditional Karczma Dinner with Folklore and Polka Party! We arrived 3 days early to explore Krakow and stayed extra 3 days in Warsaw exploring these two magnificent cities. Many thanks to Hannah Campbell from Global Journeys.
"Poland, East Germany & World War II"
Visited a lot of interesting places relevant to the tour topic that I'd been wanting to see for some time. The hotel accommodation was mostly of a high standard and the food was pleasantly varied. I was however quite disappointed with the tour director who made little effort to get to know us or integrate the group together. His knowledge of the places we visited was also disappointing. His talks were mostly incoherent and vague. I found them frustrating to listen to as I knew he didn't know what
...read more
he was talking about. He was primarily interested in getting us to the the next destination, that's all.