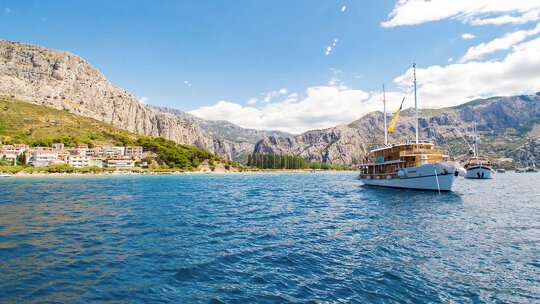 Drop anchor as you glide between the scenic islands of Croatia. Answer the call of the crystal clear water and plunge straight into the Adriatic for a refreshing dip.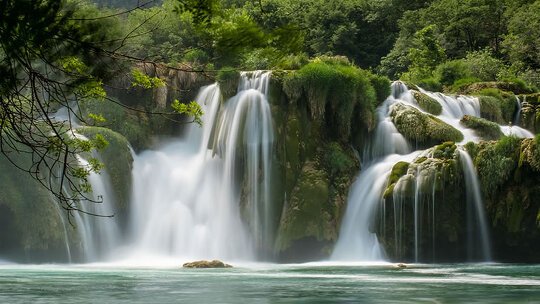 Travel inland to explore this stunning ecosystem. Soft waterfalls tumble over lush green outcrops to join the tranquil turquoise pools below in a spectacular natural display.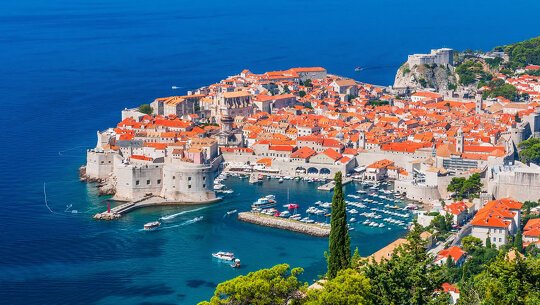 Enjoy sundowners on the deck basked in a golden glow, or ride the cable car up Mount Srd for breathtaking views of the sun throwing its last rays over the Dalmatian Coastline.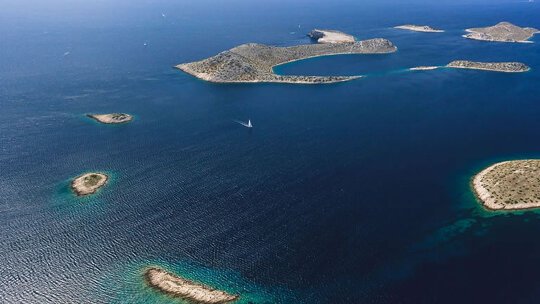 Home to 89 islands, secluded bays and reefs, this is an absolute paradise to cruise through. Soak up some rays on the deck, swim in the azure waters, and perhaps kayak through this picture perfect archipelago.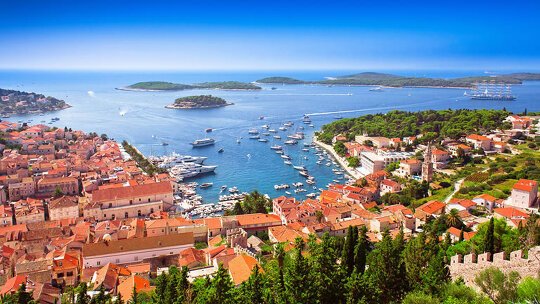 Meander the charming streets of Hvar, bathed in the persistent sunshine that the island is known for. If they are in bloom, head out to stroll the soft purple lavender fields that coat the countryside.