Europe Cruises
Cruise the coastlines of the Mediterranean, Adriatic or Aegean Seas or embark on an exploration cruise around Northern Europe. From the whitewashed villages of the Greek Islands to the fjords of Norway and Iceland's dramatic landscapes, there are plenty of incredible destinations to discover on one of 1,553 cruises and small ship expeditions around Europe.

Popular European Cruises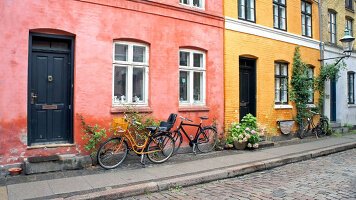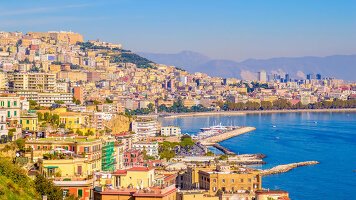 View all Europe Cruises
Popular European Cruise Ports
Discover
Popular European cruise highlights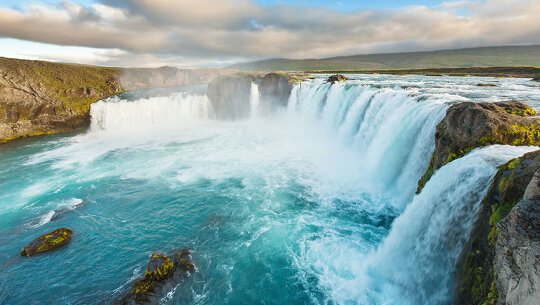 The Land of Fire and Ice
Discover raw natural beauty on a cruise around Iceland. Marvel at soaring volcanic peaks, glistening fjords, and thundering waterfalls in the aptly named Land of Fire and Ice.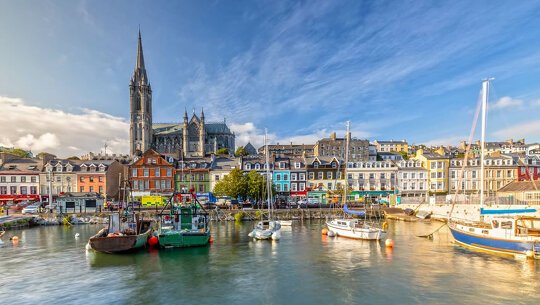 Discover the British Isles
Set sail for the British Isles where the spectacular Scottish Highlands, the rolling hills of England's charming countryside, and Ireland's cosy pubs and seaside towns await.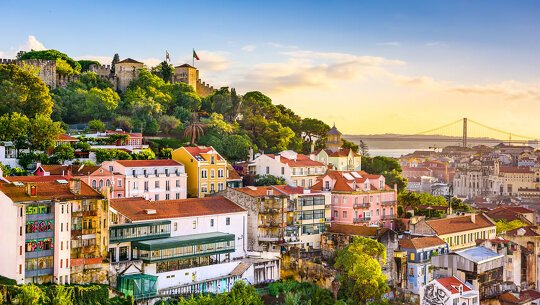 Fall in Love with Lisbon
Uncover the treasures of Portugal, from Lisbon's cobblestone streets to the tiled facades of Porto and the tantalising cuisine at every stop. A highlight of your Western Europe cruise.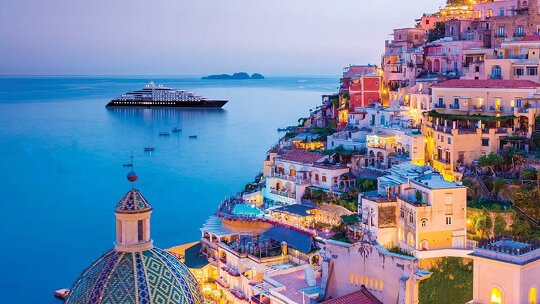 The Enchanting Italian Coast
Visit historic cities and quaint seaside towns along the Italian coast. From Rome's fascinating sights to the colourful villages spilling down the cliffs of the Amalfi Coast and Cinque Terre, you'll be enchanted at every port.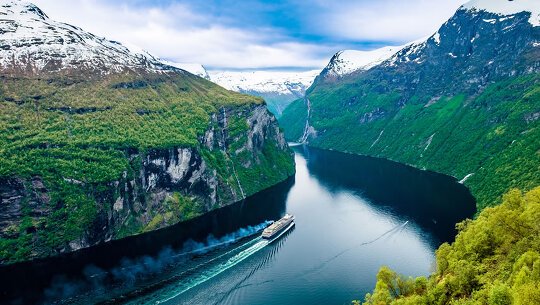 Cruise the Norwegian Fjords
Wind your way along Norway's spectacular coastline and marvel at dramatic scenery as you cruise the Norwegian fjords. Take in the view from the deck, or set off on an adventure of a lifetime as you kayak through Geirangerfjord.
Popular Europe Cruise Destinations
Europe Cruise Brochures
1,553 cruises of Europe sourced from 40 Operator brochures
Recent Reviews
What our clients are saying about cruising Europe
We were so impressed with our recent ocean cruise onboard the Viking Sky. We boarded the ship on 25th August to do The Viking Homelands, and loved everything about the whole journey. So much to do onboard with space for everyone and the free excursions in every port with excellent local guides and time to explore afterwards, as well as optional more in-depth tours on offer. The service throughout was exceptional, as was the food and restaurant choices . The Baltic offers so much in scenery, culture
...read more
and history in a compact area and charming ports along the way. We love the mid-size ships and there was no hassles or queues getting off or on, the organisation was well done. We were blessed with wonderful weather everywhere which even Viking couldn't have planned, only two showers in the whole two weeks, so all the warm clothing and raincoats were hardly needed. Read more about Vikings cruises, it's all true and book through Global Journeys, they never let us down.
"Viking Ocean cruising ... hard to fault"
Thanks Jemma at Global Journeys for all the work to get us on this fabulous trip. The planning and documentation phases were perfect - as was the trip. We had travelled on a Viking river cruise before - so felt confident of our choice for Viking for an ocean cruise. Wow - the Viking ocean performance was absolutely fantastic in every aspect - from the pick up at the airport, including porters for our luggage to our cabins, to an outstanding itinerary, marvellous staff, food, entertainment and variety
...read more
of shore excursions. The itinerary was amazing - taking in small and large ports with amazing scenery and activities onshore. Iceland was amazing and provided stunning scenery. The trip to the Golden Triangle was well worthwhile as an optional extension trip. The days at sea between Iceland and the Faroes and Faroes to Norway were relaxing and filled with interesting activities. Faroe Islands also had much to offer and the stop at Torshavn and included tour gave a real insight into the life of this remote place. The 4 stops in Norway were also lovely and the trips to Geiranger and Flam were excellent with great shore excursions by coaches winding up amazingly steep mountains with spectacular views. Everything about the trip and Viking was excellent - so much so that we've booked another Viking ocean cruise for next year. Viking has spoilt us for all other cruise lines and we won't be looking further when seeking a company for our future cruising holidays. Thanks Jemma and Viking for a memorable and wonderful time.
We recently travelled on the Viking Jupiter from Bergen, Norway to Greenwich, London. Our cruise ship was almost brand new, we had a very spacious room, staff were lovely and friendly, meals of very good quality. The scenery along the coast of Norway was stunning. The optional excursions in each port were a little disappointing, not a lot to see or do in some of the ports and we had to use tender boats in most of the ports which was quite annoying. All in all though, a very good cruise, would
...read more
definitely recommend doing a Viking cruise. Yvonne from Global Journeys organised our tour, she did a great job.
"Excellent cruise on Viking Sky, a lovely ship"
First time we have sailed with Viking and will do so again if the right itinerary comes along. There seemed to be plenty of space on the ship. Entertainment was excellent and food was good. Met some lovely people on the cruise.