10 December, 2021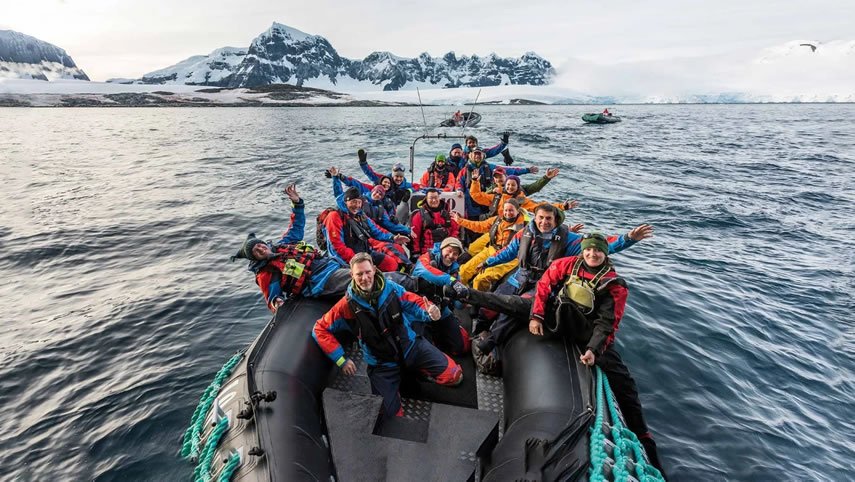 Experts on the Norwegian coast, many of whom live locally, will be by your side as part of your voyage with Hurtigruten, showing you their home and sharing their stories with you.
No guidebook, website, or mobile app can replace the human connection of having one of Hurtigruten's Coastal Experts point out places on the coast special to them. Through their hands-on experience of Norway and the Norwegian coast, you'll be able to learn insights and key facts about the landscapes, culture, and way of life here.
From near and far
Many of Hurtigruten's Coastal Experts are local Norwegians, born and raised on the coast and elsewhere in Norway. They'll be able to tell you their childhood memories of Hurtigruten's ships, what their service has meant to their coastal community, and maybe how they've had generations of their family connected to Hurtigruten, either as crew or as passengers.
Other Coastal Experts may have lived in Norway for several years, perhaps coming from the same country as you. You can learn about what drew them to Norway and to working on The Coastal Express. See the coast through their eyes as they pick out details about life here, perhaps sharing interesting anecdotes about their experiences of Norwegian culture.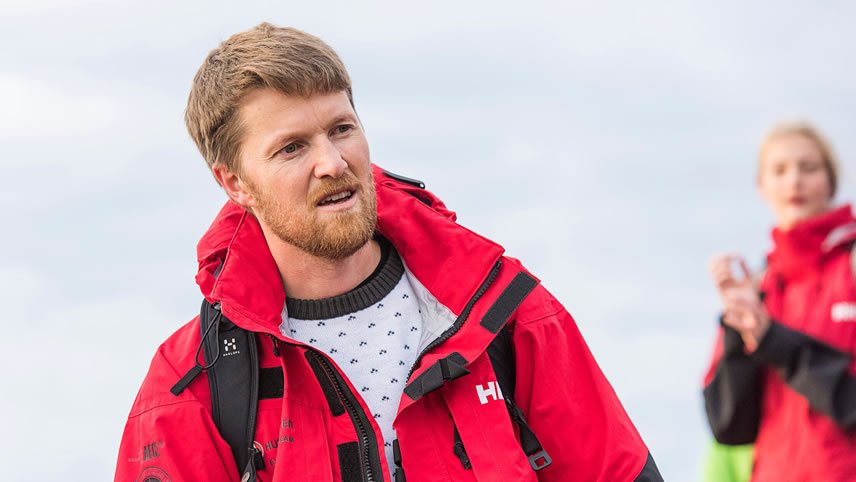 Enriching your experience
Coastal Experts enhance your voyage with in-depth knowledge of the local culture, nature, science, and history; an understanding they've treasured up over years. You'll see that they have a range of specialist, well researched topics in their repertoire, ready to share with you in lectures and presentations on board, on deck, and ashore.
Amateur photographers will be pleased to know that Coastal Experts also run a small photography programme on board. Certified by Canon, the short, informal course is designed to give you the tips you need to capture the coast in all its glory, including how to shoot the illustrious Northern Lights should they occur.
Dedicated to what they do and to the Norwegian coast, Coastal Experts provide an intimate and personal perspective to your journey with us. You'll sense their passion whether they're busy talking about points of interest out on deck or animatedly telling stories over a relaxed drink at evening gatherings.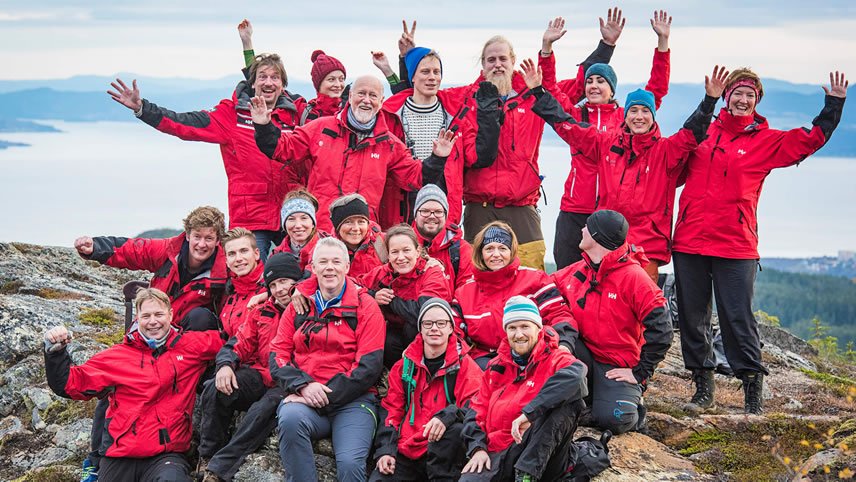 Hikers' heaven
The exceptionally beautiful landscape of the Norwegian coast beckons you to explore it. Thankfully, Hurtigruten's onboard Coastal Experts know the areas Hurtigruten sail in better than anyone. They've handpicked a selection of optional hikes for you to enjoy almost every day of your voyage. Each hike is adapted for the season you sail in, with seven hikes offered during summer and autumn, and nine hikes from winter to spring, based on a full 12-day voyage.
Embracing friluftsliv
You'll set off on your hike into the Norwegian wilderness in small, intimate groups led by your Coastal Experts. Enjoy learning more about the local region's history, geology, biology, and culture as you hike together with them.
Hikes give you an opportunity to friluftsliv, a Norwegian concept which has at its heart an innate, quasi-spiritual affinity towards nature and the outdoors. Fresh air, sitting around a campfire with a warm cup of coffee, the crunch of soft snow underfoot, or the warmth of the sun on your skin while walking the trail – these are some of the simple elements you'll probably experience on your hike, making up the pure pleasure of friluftsliv.
Gear up
Hikes involve a high level of physical activity over a few hours, on terrain that may often be uneven, slippery, and steep. You'll need to have a reasonable level of fitness and mobility, and the right gear too.
Solid shoes will be key, but not new ones you've yet to use. A few layers of clothing are ideal, as well as a wind and rainproof jacket with a hood, and a small backpack. Don't worry about shoe spikes, trekking poles, snowshoes, or headlamps. We'll provide them to you free of charge when the season or weather calls for them.