Norway & Iceland Cruises
Cruise through waters charted by Vikings before you, as Norway and Iceland put on a breathtaking display of glistening fjords, active volcanos, abundant wildlife and charming coastal villages. Explore the polar wildlife in Spitsbergen and get up close to Arctic landscapes and wildlife on a zodiac or kayak when you choose one of our Norwegian & Iceland cruises.
Top Selling Cruises To Norway & Iceland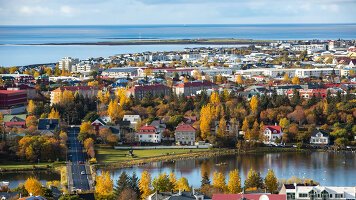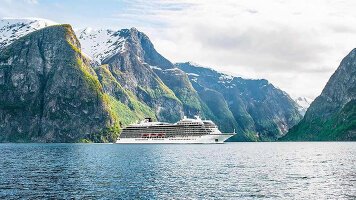 15 Days London to London
Operated By:
Cunard
View all Norway & Iceland Cruises
Discover
Must do experiences and highlights on your Norwegian & Iceland cruises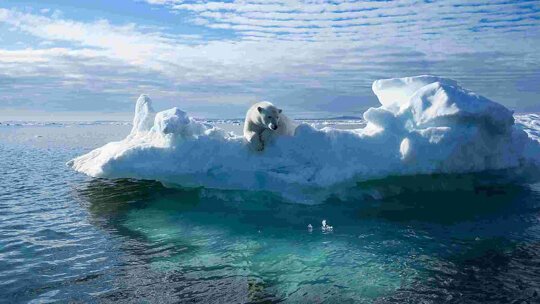 Spitsbergen's Arctic Wildlife
Spitsbergen is an Arctic wilderness where you will glide among glaciers, ice deserts and polar flora. Witness polar bears hunting, huddling walruses, Arctic foxes and reindeer.
Explore Flam
Glide through breathtaking fjords into the village of Flåm where you can board the famous Flåm Railway for a spectacular train ride that climbs nearly 3,000 feet.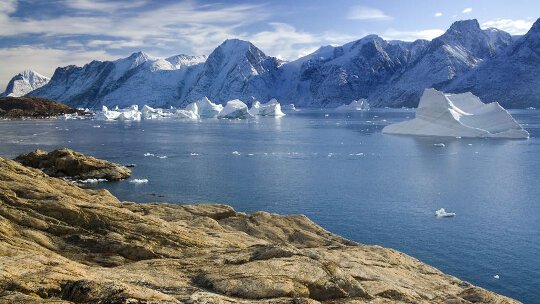 North East Greenland
Explore the waters of North Eastern Greenland National Park by zodiac or kayak to see musk ox, Arctic hare and polar bears. Alternatively hike across the tundra and find old trappers huts.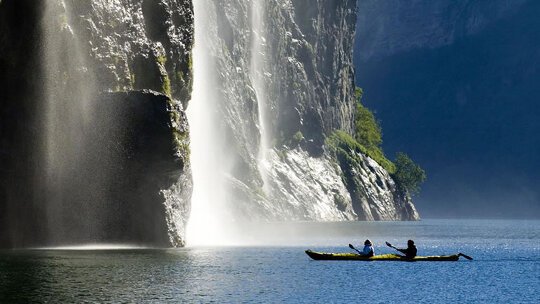 Exploration and Wildlife
Expedition cruises offer the exploration of your surrounds by zodiac or kayak, giving you opportunity to get up close to fjords, icebergs and wildlife such as whales, seals and walrus.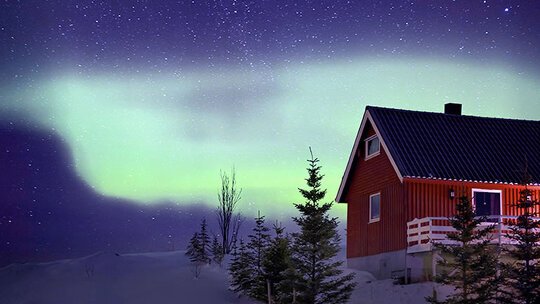 The Northern Lights
Northern Lights can be seen during the long, dark winters in Iceland and the northern coast of Norway. Your best chance to see the swirling green light show is on clear nights.
Norway & Iceland Brochures
33 Norwegian & Iceland cruises sourced from 13 Operator brochures
Latest Reviews
What our clients are saying about their journeys cruising to both Norway & Iceland
"Viking Ocean cruising ... hard to fault"
Thanks Jemma at Global Journeys for all the work to get us on this fabulous trip. The planning and documentation phases were perfect - as was the trip. We had travelled on a Viking river cruise before - so felt confident of our choice for Viking for an ocean cruise. Wow - the Viking ocean performance was absolutely fantastic in every aspect - from the pick up at the airport, including porters for our luggage to our cabins, to an outstanding itinerary, marvellous staff, food, entertainment and variety
...read more
of shore excursions. The itinerary was amazing - taking in small and large ports with amazing scenery and activities onshore. Iceland was amazing and provided stunning scenery. The trip to the Golden Triangle was well worthwhile as an optional extension trip. The days at sea between Iceland and the Faroes and Faroes to Norway were relaxing and filled with interesting activities. Faroe Islands also had much to offer and the stop at Torshavn and included tour gave a real insight into the life of this remote place. The 4 stops in Norway were also lovely and the trips to Geiranger and Flam were excellent with great shore excursions by coaches winding up amazingly steep mountains with spectacular views. Everything about the trip and Viking was excellent - so much so that we've booked another Viking ocean cruise for next year. Viking has spoilt us for all other cruise lines and we won't be looking further when seeking a company for our future cruising holidays. Thanks Jemma and Viking for a memorable and wonderful time.
"Excellent cruise on Viking Sky, a lovely ship"
First time we have sailed with Viking and will do so again if the right itinerary comes along. There seemed to be plenty of space on the ship. Entertainment was excellent and food was good. Met some lovely people on the cruise.