Finland Tours
Discover Finland, from the cool capital of Helsinki to Lapland, the 'official home of Santa Claus' and a true winter wonderland, on a guided tour. You can choose from 30 guided coach and small group adventure tours to explore the beauty of Finland and neighbouring Scandinavian countries. Cross the Arctic Circle, travel pristine snowscapes on foot, snowmobile or dog sled and witness the Northern lights.
Popular Finland Tours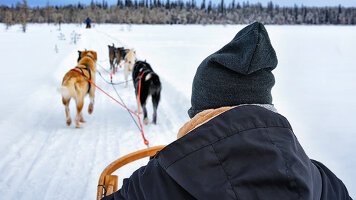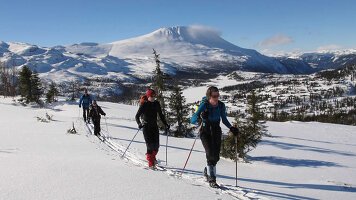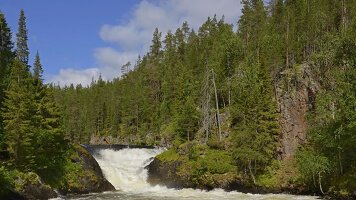 View all Finland Tours
Discover
Must do experiences and highlights of a Finland tour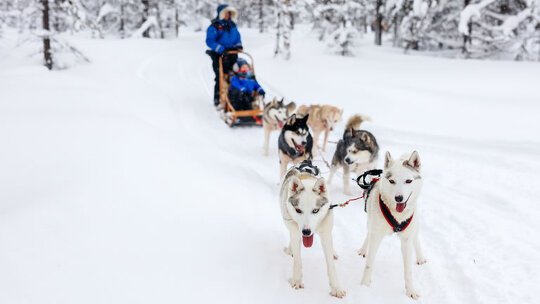 Cross the Arctic Circle
Across the Arctic Circle, you can ride a dog sled, take a walk on snow shoes and travel through the vast wilderness of Uhro Kekkonen National Park.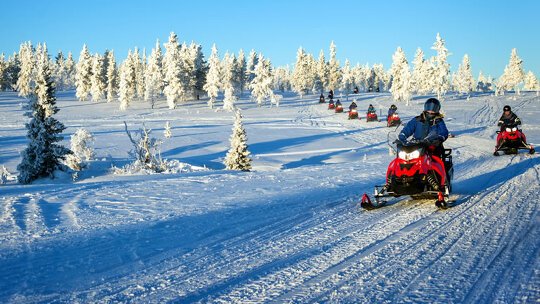 Drive a Snow Mobile
Don your thermal snowsuit and learn to ride a snowmobile before you head out on your own, like a local, to explore the native forests.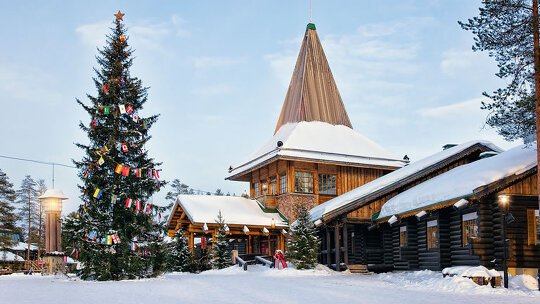 Visit Santa Claus
For the young and the young at heart, a visit to the home of Santa Claus in Lapland will give you festive joy at any time of year.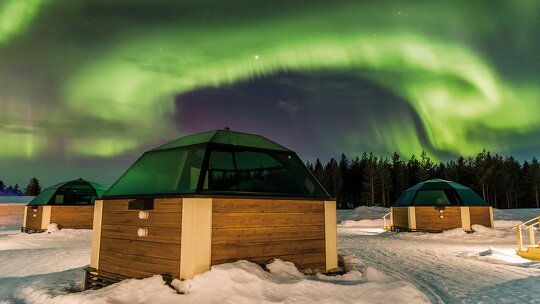 Sleep Under the Northern Lights
Keep your eyes peeled for the Northern Lights as you relax in your heated glass igloo in Rovaniemi. If the timing is right, the Aurora Borealis will wash the night sky in greens and blues.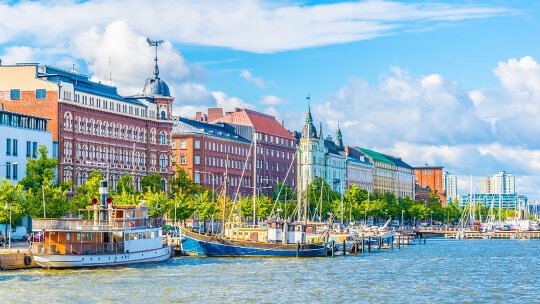 Explore Helsinki
Explore the capital of cool with a local guide to uncover the stylish design and architecture Helsinki is known for. Marvel at the rock carved church, the contemporary concert hall and the contrasting central railway station.
Finland Brochures
30 Finland trips sourced from 19 Operator brochures
Recent Reviews
What our clients are saying about their journeys to Finland