Denmark Tours
Visit Denmark's picturesque small towns, walk through centuries of Danish history and discover Copenhagen, Denmark's laid-back capital, on a guided tour. Explore the unique culture and landscape of Bornholm and the stunning seascapes of North Jutland. Choose from 33 guided coach trips and small group tours to explore Hans Christian Andersen's magical homeland with colourful cobblestone villages and majestic castles.

Popular Denmark Tours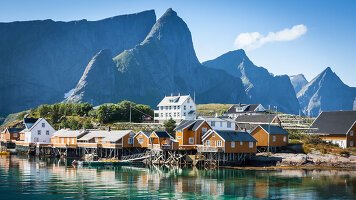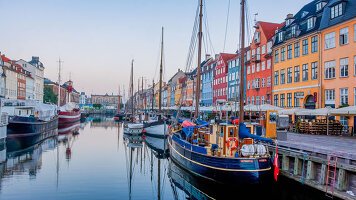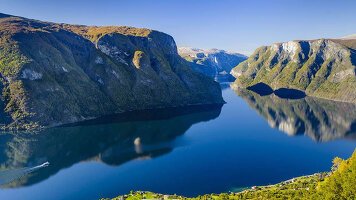 12 Days Copenhagen to Stockholm
Operated By:
Cosmos
View all Denmark Tours
Discover
Must do Denmark experiences and highlights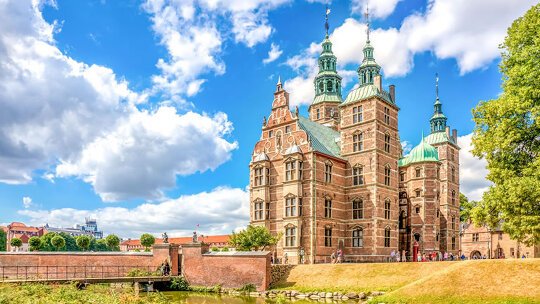 Majestic Rosenborg Castle
Take a tour of Rosenborg Castle, home to some of the crown jewels of Denmark. See the unique Throne Chair, made from narwhal tusks.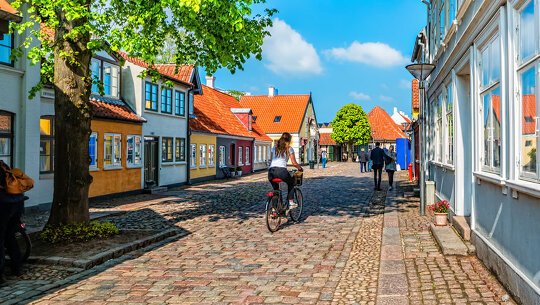 The Historic Laneways of Odense
Visit the home town of Hans Christian Andersen, whose fairy tales continue to delight children today and give flavour to this charming city on Funen Island.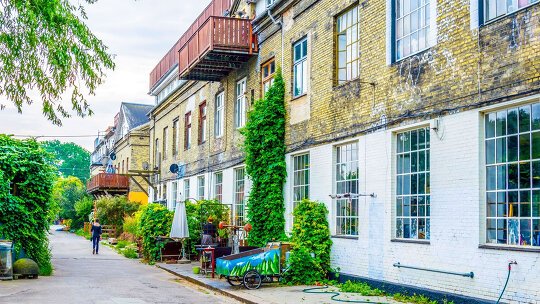 Cycle to the Freetown of Christiania
Cycle to the controversial Freetown of Christiania where a local guide will tell you about this self-proclaimed autonomous neighbourhood, south-east of the city centre.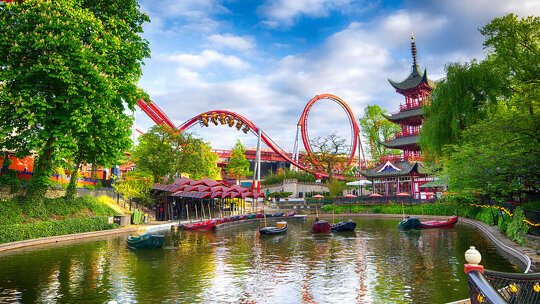 Tivoli Gardens
Explore the beauty of Copenhagen's renowned Tivoli Gardens, the stylish and tasteful amusement park adorned with fairy lights of an evening, setting the scene for a special dinner on your guided tour.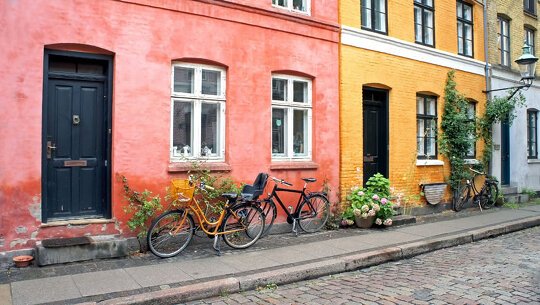 The Colours of Copenhagen
Copenhagen is home to colourful historic areas such as Nyhavn (where Hans Christian Andersen penned fairy tales), cool cafes, picturesque waterways and docks, royal palaces and an historic amusement park.
Denmark Brochures
33 Denmark trips sourced from 19 Operator brochures
Recent Reviews
What our clients are saying about their journeys to Denmark
I went in October. Not the best time of the year as it was cold and wet! Big group of 46 but our tour leader (firm, direct and friendly) handled everything very well. We had a very cheerful (always had a smile on his face), safe and skilled driver. Scandinavia is wonderful; clean fresh air, refreshing drinkable tap water, green rolling pastures, amazing sights and scrumptious seafood (plenty of salmon - I love salmon!). We all got on very well with lots of fun and laughter despite the huge age difference
...read more
and fellow travellers from many different countries. I would travel with Cosmos and book through Global Journeys again.
"Scenic Scandinavian Tour"
Trip was great, sites amazing and Beatrix was a great tour leader. As I am 70, I was pleased the tour was no longer than 12 days, as the pace of the trip began to take its toll as it neared the end. On a whole the standard of the accommodation was only average, some places were good. The accommodation in Copenhagen was awful (my room at least), while the accommodation in Bromma was great. I thought it was a strange choice as it was close to the domestic terminal and everyone on tour was an international
...read more
traveller. The booking experience was efficient to a point. I found it strange that I booked through what was marked on the internet as Australian site for Globus/Cosmos. Georgie couldn't have been more helpful but the optional extras had to be booked through another site which led to some confusion.
"Wonderful voyage through Scandinavia "
My tour through Scandinavia was more than I expected. It was very well run by a talented, professional guide who seemed to gain an understanding of what every participant wanted to see, do or know on the tour and sought to point these points of interests out to each individual which personalised our experiences. The itinerary was excellent, and whilst some days were long driving journeys, we were kept entertained by documentaries or movies relevant to where we were going or the culture we were v
...read more
isiting.
"Norway and Sweden tour "
We had 42 on the coach with 28 Australians, 3 UK and 11 from the USA. It was a happy mix of people who'd travelled before all around the world. Quite a few had used Cosmos for other tours. The CosmosGO app was useful. We thought the tour covered many areas of the countries and it was interesting to include Telemark and the heavy water plant, connected to World War 2.