Norwegian Cruises
Board a small cruise ship or luxury mega yacht for an unforgettable cruise along Norway's dramatic coastline. Be entranced by its stunning fjords and glistening glaciers and the scenic coastal archipelago nearby. Choose from 107 cruises that explore the spectacular coastline and majestic fjords of Norway. Try your hand at adventure as you kayak Geirangerfjord or spot Arctic wildlife around Spitsbergen.
Popular Norwegian Cruises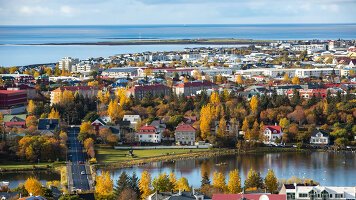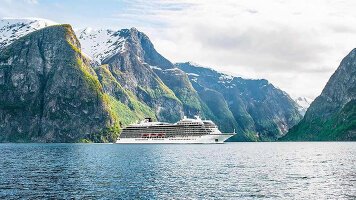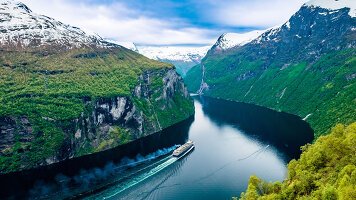 14 Days London to London
Operated By:
Silversea
View all Norwegian Cruises
Discover
Must do experiences and highlights on cruise of the Norwegian fjords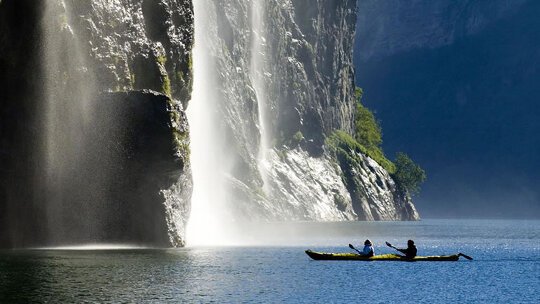 Kayak the Geraingerfjord
Feel both invigorated ( and small! ) as you kayak the blue waters of Geirangerfjord. Witness endless rainbows created by cascading waterfalls down vertical mountainsides.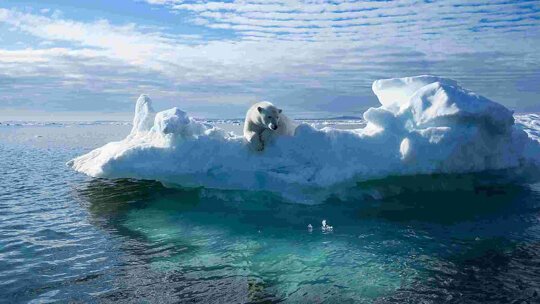 Arctic Wildlife on Spitsbergen
Witness polar bears hunting, walrus lolling about, Arctic foxes and reindeer amongst glaciers, ice deserts and the polar flora of Spitsbergen's frozen Arctic beauty.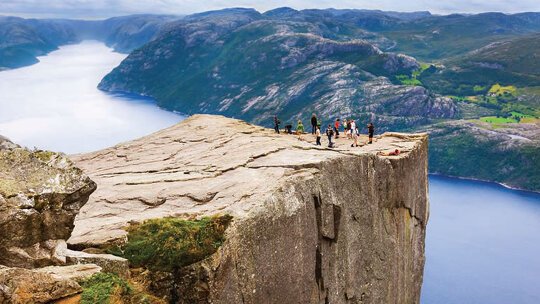 Hike to Pulpit Rock
Put on your hiking boots for the moderate hike to the stunning lookout at Pulpit Rock ( Preikestolen ), that stands 604 metres (1982 ft) over the scenic Lysefjord.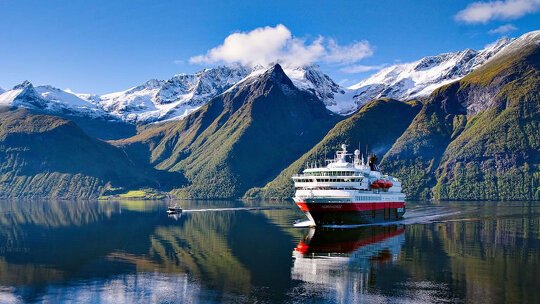 Explore Fjord Norway
With over 1000 fjords making up the Norwegian coastline, most cruises explore the area known as Fjord Norway. Explore the stunning Nærøyfjord, the Sognefjord, the Lysefjord, and the Geirangerfjord. Remarkably, these dramatic landscapes are easy to explore.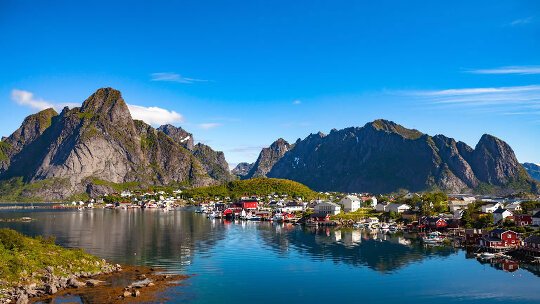 Lofoten Islands
Far above the Arctic Circle, the stunning Lofoten Islands are a natural paradise of steep mountains, deep fjords, colourful fishing villages and Viking history. Visit the 83 metre (272 ft) Viking longhouse, a living museum.
Norwegian Cruise Brochures
107 Norwegian cruises sourced from 24 Operator brochures
Latest Reviews
What our clients are saying about their journeys exploring the coastline and spectacular Fjords of Norway
"Viking Ocean cruising ... hard to fault"
Thanks Jemma at Global Journeys for all the work to get us on this fabulous trip. The planning and documentation phases were perfect - as was the trip. We had travelled on a Viking river cruise before - so felt confident of our choice for Viking for an ocean cruise. Wow - the Viking ocean performance was absolutely fantastic in every aspect - from the pick up at the airport, including porters for our luggage to our cabins, to an outstanding itinerary, marvellous staff, food, entertainment and variety
...read more
of shore excursions. The itinerary was amazing - taking in small and large ports with amazing scenery and activities onshore. Iceland was amazing and provided stunning scenery. The trip to the Golden Triangle was well worthwhile as an optional extension trip. The days at sea between Iceland and the Faroes and Faroes to Norway were relaxing and filled with interesting activities. Faroe Islands also had much to offer and the stop at Torshavn and included tour gave a real insight into the life of this remote place. The 4 stops in Norway were also lovely and the trips to Geiranger and Flam were excellent with great shore excursions by coaches winding up amazingly steep mountains with spectacular views. Everything about the trip and Viking was excellent - so much so that we've booked another Viking ocean cruise for next year. Viking has spoilt us for all other cruise lines and we won't be looking further when seeking a company for our future cruising holidays. Thanks Jemma and Viking for a memorable and wonderful time.
"Excellent cruise on Viking Sky, a lovely ship"
First time we have sailed with Viking and will do so again if the right itinerary comes along. There seemed to be plenty of space on the ship. Entertainment was excellent and food was good. Met some lovely people on the cruise.
"A most outstanding adventure - most highly recommended "
Doing cruises can be a scary idea if the idea of hordes of travellers focused on eating and drinking and being oblivious to their surroundings does not appeal. But the G Expeditions trips which focus on the Arctic and Antarctic are really very different. The boat takes a limited number of passengers, the expedition team are focused on providing technical insights to the fascinating culture, history and environment, and everyone gets to experience places that are far outside of the territory large
...read more
boats can travel. There are ample opportunities to engage in active treks along the way, and to explore on one's own some of the fascinating ports. We really enjoyed the trip, enjoyed the insights from the daily technical talks and from the on-location local guides at the various stops. The trip is good value for a 14 day voyage, accommodation is perfectly adequate, and catering excellent. The G Adventures team on board and the ship's crew are very professional and competent. We recommend the tour very highly.