Malta Tours & Cruises
Explore walled cities, admire colourful boats bobbing on the harbour and discover secret coves on a guided tour or cruise around Malta. Steeped in history, this Mediterranean archipelago oozes charm, boasts delicious regional cuisine, and flaunts perfect views all around. Ringed by azure seas and brimming with natural beauty, there is plenty to discover on one of 461 tours and cruises to Malta.
The 'Silent City' has many tales to tell. Its winding cobblestone streets, Medieval walls, and original architecture looks like something out of a fairy tale.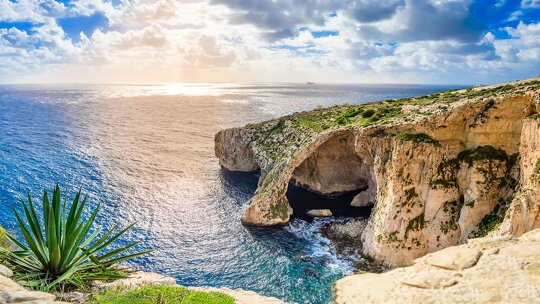 This natural grotto captures sunlight and reflects the phosphorescent colours of the underwater flora in a spellbinding display of light and colour.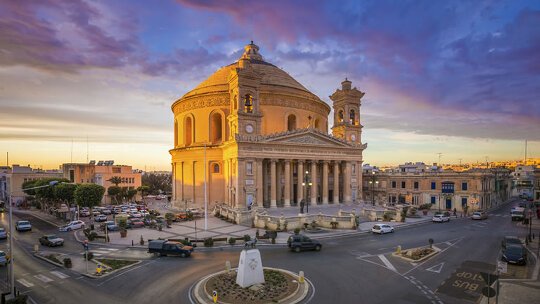 This impressive church is one of the architectural wonders of Malta, boasting striking decorative elements and a vast unsupported rotunda.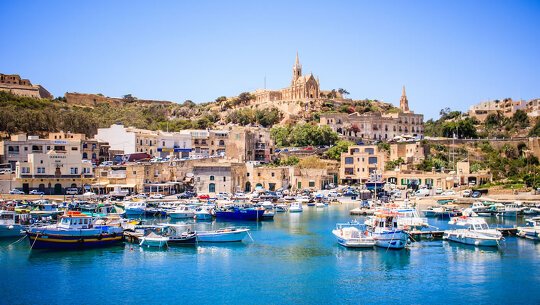 History buffs will relish the extraordinary sites here, including the megalithic temple complex of Ggantija which pre-dates the Great Pyramid. Meanwhile, active travellers can explore the scenic trails and foodies will delight in the fresh local produce.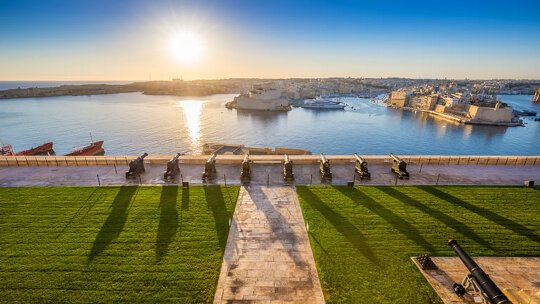 Described by UNESCO as 'one of the most concentrated historic areas in the world', Malta's capital has plenty of treasures to uncover. Within the walled city, must-sees include the beautiful Upper Barrakka Gardens and the impressive St John's Co-Cathedral.