Austria Tours
From towering Alps to deep river valleys and quintessential European cities oozing medieval charm, there's something for every traveller in Austria. History buffs revel in stories of the Habsburgs, art lovers walk in the footsteps of Mozart and Klimt, nature lovers are treated to picture book scenery, and foodies will relish the cuisine and café culture while on tour in Austria.
Popular Austria Tours
8 Days Hopfgarten to Hopfgarten
Operated By:
Contiki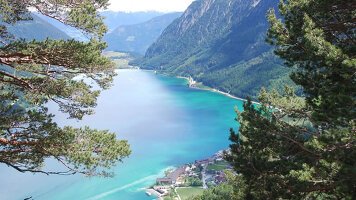 4 Days Hopfgarten to Hopfgarten
Operated By:
Contiki
View all Austria Tours
Discover
Must do experiences and highlights in Austria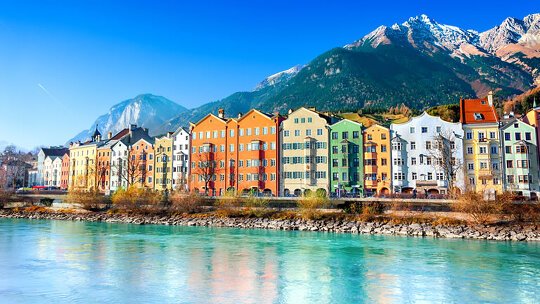 Gateway to the Tyrol
Colourful facades line the streets and the famous Golden Roof glistens below the peaks of Innsbruck's alpine backdrop - a stunning gateway to the Tyrol countryside.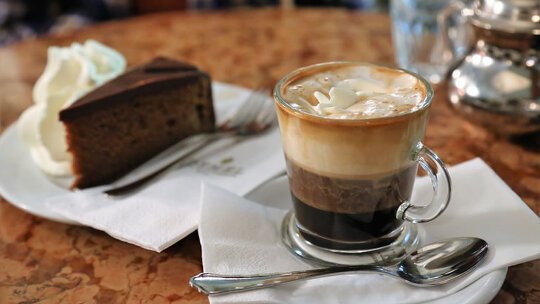 Enjoy a Cosy Coffee (or three!)
Order any variation of coffee at a traditional Kaffeehaus and linger a while, just like the philosophers and socialisers that established Austria's café culture did before you.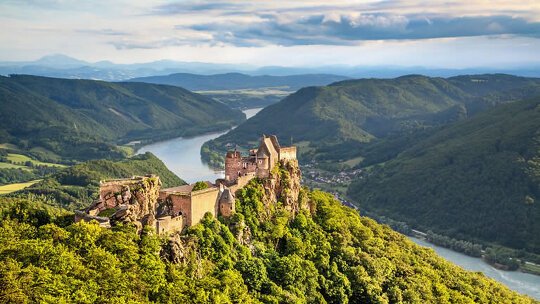 A Taste of the Wachau Valley
Visit Melk Abbey, discover Dürnstein's historic castle, and sample the local wine as you coach or cruise through this landscape steeped in vineyards and fortresses.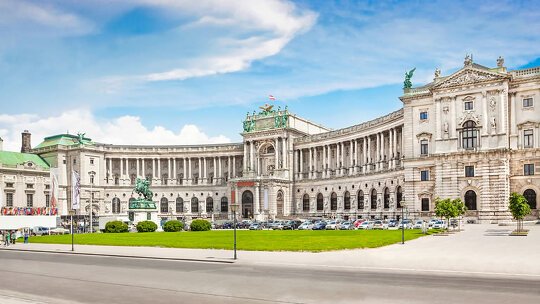 Vienna's Arts and Architecture
Follow Vienna's Ringstrasse to see the Opera House, Hofburg Palace and St. Stephen's Cathedral. Enjoy a visit to the opulent Schönbrunn Palace where you will be in awe of the impressive architecture and the art adorning the interior.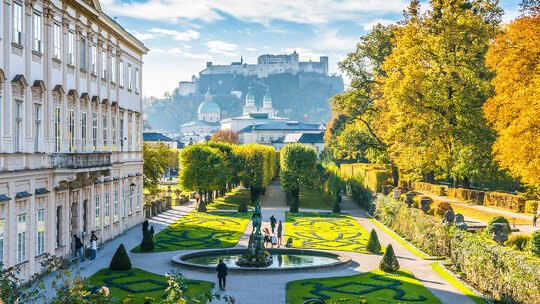 Be Serenaded by Salzburg
Home of The Sound of Music and Mozart, Salzburg serenades with more than just its musical roots. It boasts impressive baroque architecture, a charming old town, pretty gardens, a hilltop fortress, and postcard worthy streets to explore.
Austria Brochures
59 Austria tours sourced from 27 Operator brochures
Recent Reviews
What our clients are saying about their journeys through Austria
"Incredible journey through the Country Roads of Germany, Austria & Switzerland"
I had a wonderful, very well organised trip. Our tour director was a local Austrian full of interesting history, tip bits, and humour. Our coach driver was excellent, punctual and helpful. It was the best way to travel not having to worry about getting from A to B, our bags magically arrived up in our rooms while we were out sightseeing. I liked the balance on this trip between free time and organised outings. They covered all the major attractions I wanted to see and, unlike other tours, you
...read more
never felt they were taking you somewhere to get a deal or push you into buying things. They were very very professional at Insight Vacations.
"Great short stay in Vienna and Prague"
Great way to get a couple of days touring in a couple of the major European cities. No fuss travel, met by guides as required and ensured transfers all worked well. Local tours OK in Vienna & Prague. Hotels in good location to do own touring. Hotel in Vienna undergoing renovations so drilling started at 7am and didn't stop until 3pm. Only a problem if wanted afternoon nap.
The Germany and Austria tour was indeed a fantastic experience led by a very experienced and compassionate tour director, Rob Early. Also, the brilliant driving by Venti was in itself a highlight. The itinerary was perfect with each day a non hectic exercise to see through to conclusion. Rob was in control of the schedule to ensure we stayed on track. The fellow travellers were a mixture, about 40% Australian, 40% American with the rest from an interesting array of countries. Hotels very good,
...read more
Hilton seemed to have a slight edge on the others. Plenty of optionals. We generally selected dining options although the Eagles Nest was a notable exception. Food, coffee, chocolate, cakes all good. A great experience.
"Paul Wonmsbaecher made an ordinary trip great"
Thank you Hannah of Global Journeys for your help with our booking. Paul Wonsmbaecher our tour director was outstanding, he melded the guests together, making for a fun coach. His local knowledge, history and care for his guests was beyond reproach. We were disappointed that the excursion to Eagles Nest was cancelled and replaced with a Sound of Music Tour which was boring. Having travelled with Trafalgar many times, believe they need to review some of their excursions as they have become
...read more
stale. A concern that was raised by other guests was the cost of the optional excursions. It was suggested that this should be advised at the time of booking enabling people to budget accordingly. (GJ. We agree with you, however "Optional Excursions" by their very nature are optional. Guests do not have to do any of them (and therefore there is no cost). Trafalgar could include all "optionals" in the itinerary, but then the price would go up, and you may end up paying for excursions that you're not interested in. Think of them as a way to tailor the trip to your interests. Optional Excursions are listed in the final documentation that guests receive three weeks prior to travel to allow them to budget accordingly before they leave. Listing optional excursions before then is not possible as they are not set and priced until the season starts - remember many clients book these trips up to 12 months in advance.)