Germany Tours
Celebrate the festive season under the twinkling lights of Germany's Christmas Markets or immerse yourself in the allure of some of its most iconic cities including Berlin, Hamburg, and Munich. Visit historic sites, travel through the forests of Bavaria or the stunning landscape of Rhine Valley and discover picture book villages and fairy tale castles peppered throughout the countryside as you tour through Germany.  
Popular Germany Tours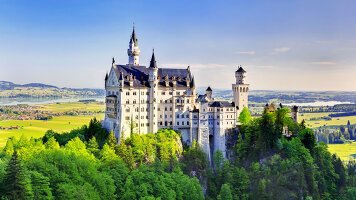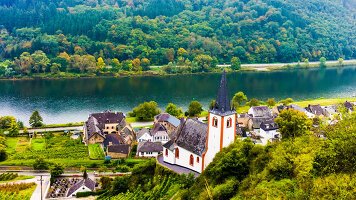 12 Days Frankfurt to Frankfurt
Operated By:
Trafalgar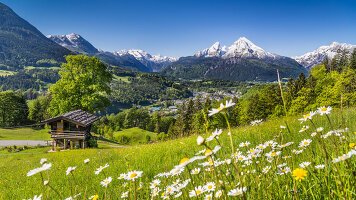 View all Germany Tours
Discover
Must do experiences and highlights on a tour of Germany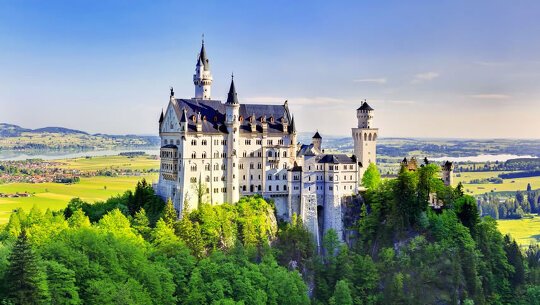 Visit Neuschwanstein Castle
Perched in the hills of Bavaria, this fairy tale castle looks like something straight out of a paperback, crowning the picture perfect countryside.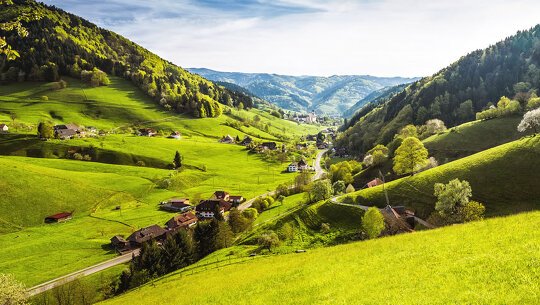 Explore the Black Forest
Wind your way through the Black Forest - home of cherry cake, cuckoo clocks, cute villages, and enchanting forests of dense evergreens.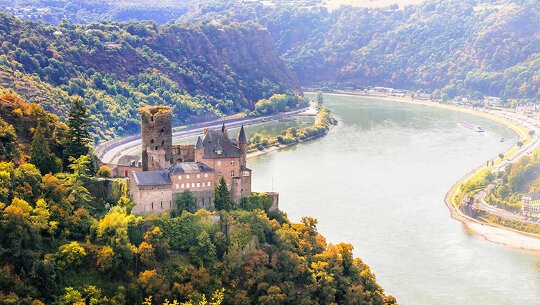 Cruise Rhine Gorge
In the Rhine Valley, swap your coach for a cruise to glide through the scenic landscape adorned with a collection of 40 hilltop fortresses and castles.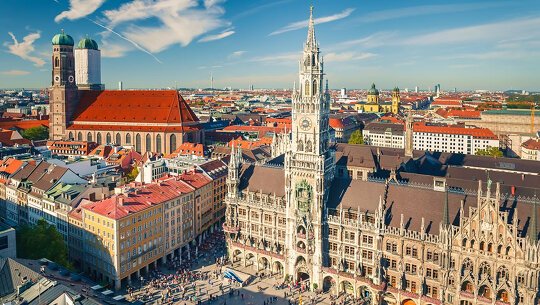 Munich's Marienplatz
Visit Marienplatz, bordered by Old and New Town Halls and watch the famous Cuckoo Clock (Glockenspiel) chime. Sink some steins and sample some Bavarian classics at a traditional beer hall, soaking up the atmosphere.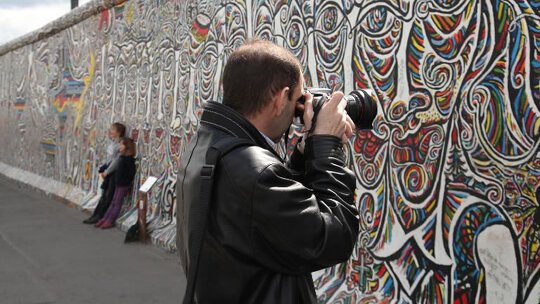 History & Modernism in Berlin
From the remnants of the Berlin Wall and Checkpoint Charlie to the Holocaust Memorial and Brandenburg Gate, history is palpable here. Contemporary street art and a lively nightlife breathe modernity and vibrancy into the city.
Germany Brochures
112 Germany tours sourced from 34 Operator brochures
Recent Reviews
What our clients are saying about their holidays in and around Germany
Well run and organised tour, good pace most days, last two days were fill in and disappointing. Overall a good tour as it snowed up in the Alps on the first day and different places to see each day.
A wonderful Winter holiday highlighting the best of the Christmas markets in Europe. Helpful staff and great driver added to this fantastic experience!
"Amazing European Christmas Markets"
I would not hesitate to book through Global Journeys again. It was easy and stress free. Our tour was great. Our guide Agnes was wonderful, and nothing was too much trouble for her. She was very knowledgeable, and interesting to listen to. Our hotels were pretty good, although one did not provide free internet, which surprised us. The markets were amazing, even the shops joined in with the decorations. One thing to be aware of, not all of the Christmas markets were open. One in Munich opened the
...read more
day we arrived, and Lucerne did not open until December 5th, so we missed that one. Overall, a lovely tour.
"Incredible journey through the Country Roads of Germany, Austria & Switzerland"
I had a wonderful, very well organised trip. Our tour director was a local Austrian full of interesting history, tip bits, and humour. Our coach driver was excellent, punctual and helpful. It was the best way to travel not having to worry about getting from A to B, our bags magically arrived up in our rooms while we were out sightseeing. I liked the balance on this trip between free time and organised outings. They covered all the major attractions I wanted to see and, unlike other tours, you
...read more
never felt they were taking you somewhere to get a deal or push you into buying things. They were very very professional at Insight Vacations.