Rhine River Cruises
Embark on a river cruise along the Rhine - stretching from the Swiss Alps to the North Sea you'll cruise through France, Germany and the Netherlands. Choose from 3,613 river cruises along the Rhine travelling with the world's leading river cruise lines.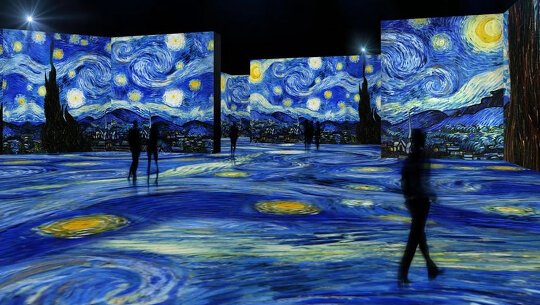 Cycle the streets and explore the winding canals. Or dive into the arts with a visit to the Van Gogh Museum and explore the Rijksmuseum, with works dating back to the Middle Ages.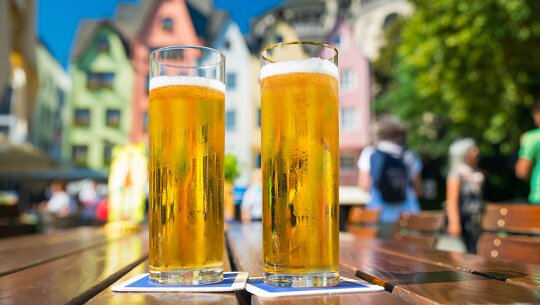 Discover medieval treasures and vibrant galleries in Old Town, visit the Dom, Germany's largest cathedral, or just sit back and enjoy a crisp Kölsch beer - only brewed in Cologne - Prost!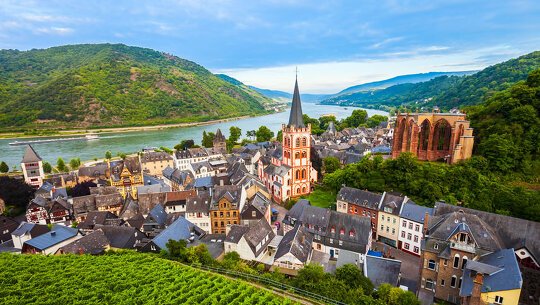 Delight in picturesque Rüdesheim with a stroll through Drosselgasse lane, sample wines from the surrounding Rhine Valley vineyards or marvel at the Mechanical Music Museum.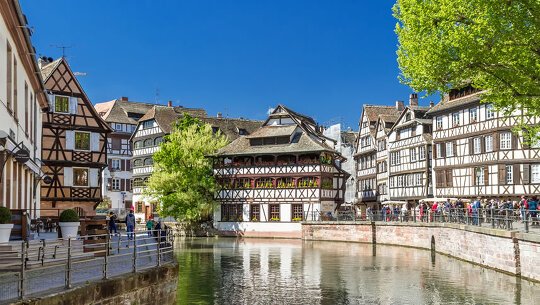 A cultural fusion of France and Germany, Strasbourg's UNESCO World Heritage Grande Île does not disappoint, showcasing the Strasbourg Cathedral as well as the charming la Petite France.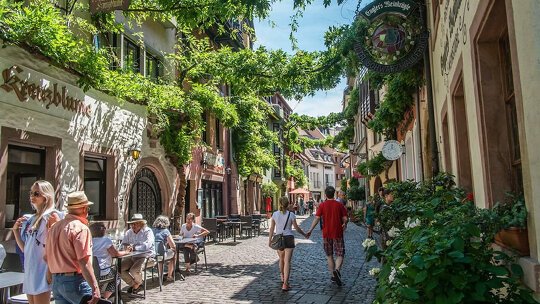 Set in Germany's Black Forest Region, take in the expansive views of this vibrant and eco-friendly town from Schlossberg, or quietly wander down cobblestone streets in Münster market.