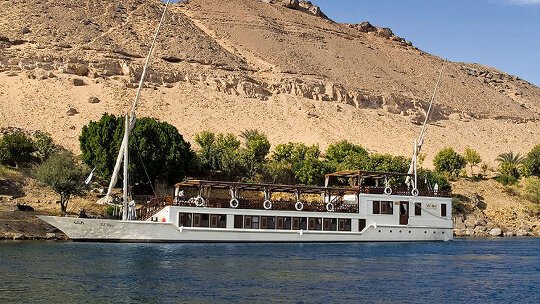 Immerse yourself in Egyptian life on the Nile, don traditional dress (galabeyas) and enjoy an evening of local delicacies, music and dance on board.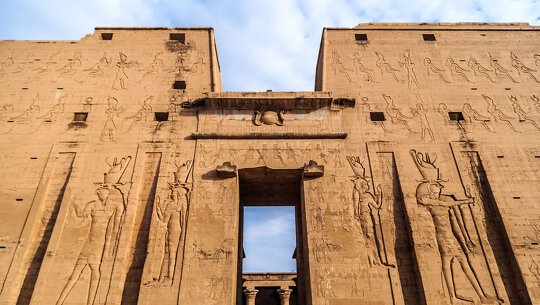 An entrance marked by an enormous wall inlaid with carvings and flanked by two flacon sculptures is a fitting welcome to this impressive site.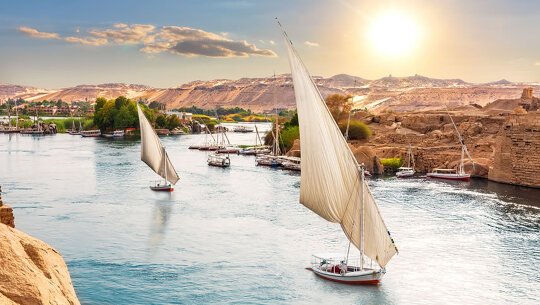 Sail on a traditional felucca to Kitchener's Island, where the stunning botanical gardens flourish with exotic plants creating a lush oasis on the Nile.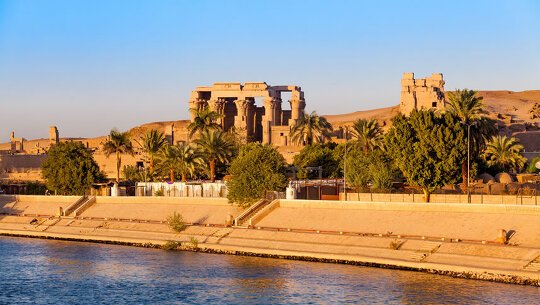 Standing sentinel on a bend in the Nile, this temple complex is dedicated to two gods, Horus the falcon god and Sobek the crocodile god. Honouring Sobek, you'll find mummified crocodiles amidst the other ancient artefacts.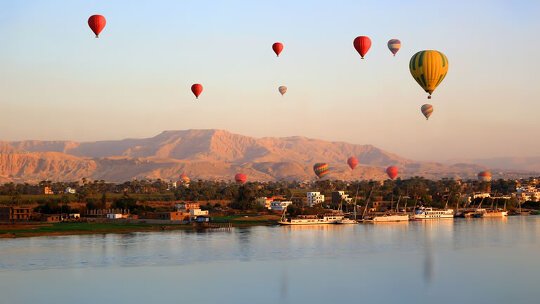 Luxor's ancient temples and monuments are incredible at any time, explored any way. But there is a certain magic to floating over this landscape by hot air balloon as the sun lights up the open air museum below.