Egypt Tours
Cruise the Nile and descend into ancient tombs, shop till you drop in the bustling marketplaces and visit the magnificent pyramids, the Sphinx, and the treasures of Tutankhamun when you tour Egypt. Visit the Valley of the Kings, see the Twin temples of Abu Simbel and see the timeless treasures of the Ancient World with your own eyes with expert guides and Egyptologists leading the way.
Popular Egypt Tours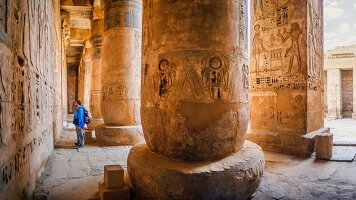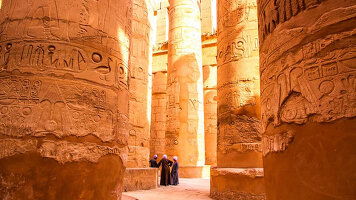 View all Egypt Tours
Discover
Must do Egypt experiences and highlights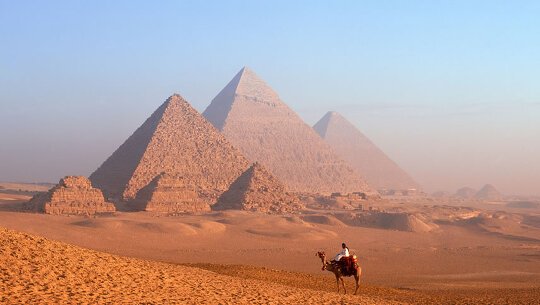 Great Pyramid of Giza
The last of the 7 ancient wonders of the world, the Great Pyramid, stands out in the crowd in Giza, close to the Great Sphynx.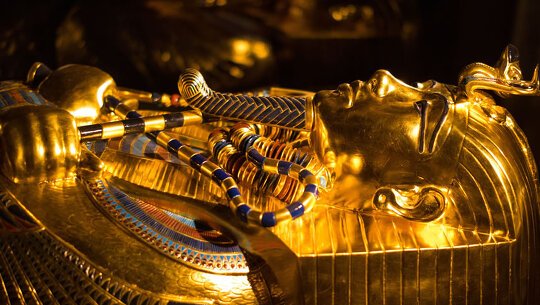 Egyptian Museum
Explore the galleries of the Egyptian Museum, in Cairo, to find the foremost collection of ancient times, including The Gold Mask of Tutankhamun.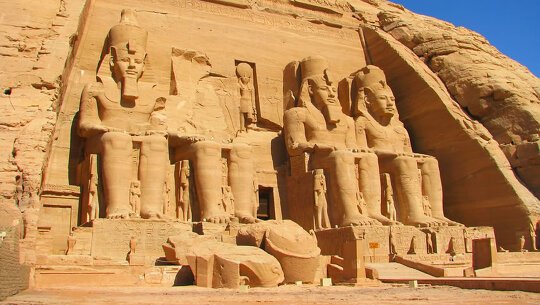 The Twin Temples of Abu Simbel
Stand in awe of the four collosi at the opening of the monument built by Pharaoh Ramses II next to the monument for his queen, Nefertari.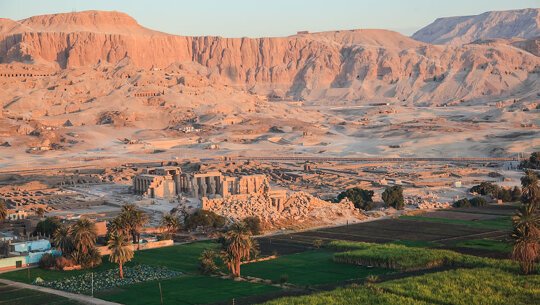 The Valley of the Kings
The amazing burial ground for Tutankhamun, Seti I, and Ramses II is found in the Valley of the Kings. If you can, descend into the tombs to see hieroglyphic and intricate ancient artwork.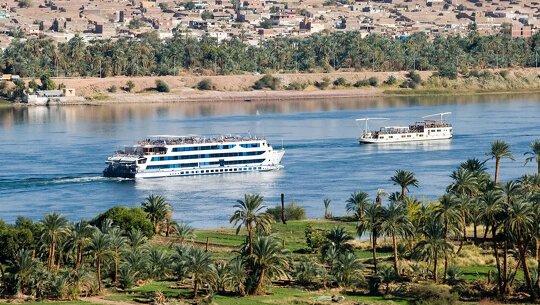 Take a Nile River Cruise
Cruise the magnificent Nile River, stopping at the temples and tombs of the great pharaohs from Cairo to Aswan. See the Valley of the Kings, the Temple of Edfu, Abu Simbel and the Aswan Dam.
Egypt Brochures
99 Egypt trips sourced from 33 Operator brochures
Recent Reviews
What our clients are saying about their tours to Egypt
Explore More
Your guide to travelling through Egypt
02 October, 2018
Collette's Treasures of Egypt Await
Egypt is a trending destination with amazing sights, good weather and unique history. Collette's 12-day guided tour is the perfect way to experience the beauty and legends of the Nile River and the wonders that line its shores. Beginning in Cairo, you will step back in time to explore..