Middle East Tours
From the Ancient City of Petra to the new age skyscrapers of Dubai, there is plenty to discover on a tour of the Middle East. Explore this captivating region with group tours and small group adventures to Israel, UAE, Egypt and Jordan that immerse you in the Middle Eastern culture, legends of old, enthralling landscapes, bustling souks and mouth watering local cuisine.
Popular Middle East Tours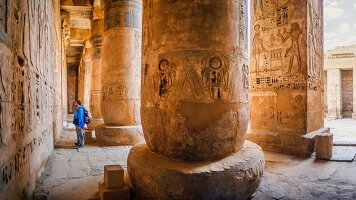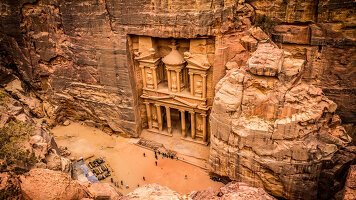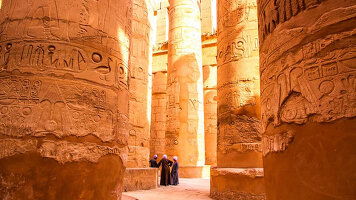 View all Middle East Tours
Explore By Region
Discover
Must do experiences and highlights of the Middle East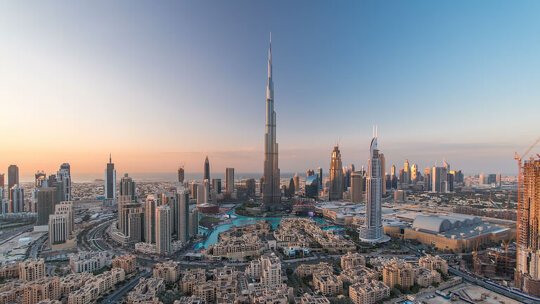 Climb the Tallest Building in the World
Ascend to the observation deck of the Burj Khalifa to take in sweeping views of the dazzling Dubai cityscape sprawled below.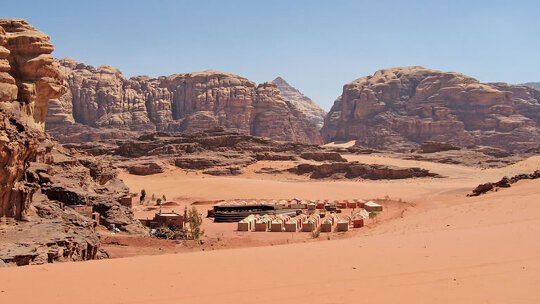 Enjoy Bedouin Hospitality
Explore Wadi Rum with local Bedouin tribesmen and spend the night in a desert camp, where you'll learn about their history and prevailing traditions.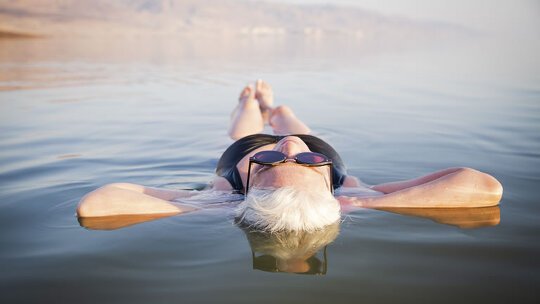 Float in the Dead Sea
Soak in the buoyant waters, lather your skin in the black mud rich with minerals, and relax as you float effortlessly taking in the view.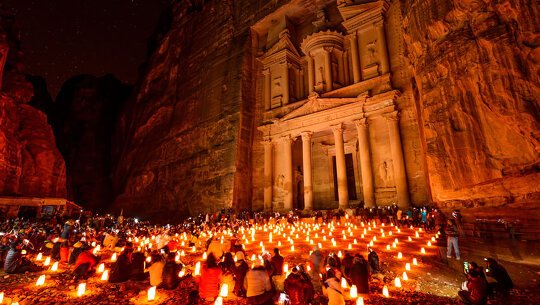 Ancient City of Petra
See the iconic facades carved into the rock face and watch another era spring to life in this ancient city. Visit by night to see this impressive Rose Red City illuminated by over 1,000 candles.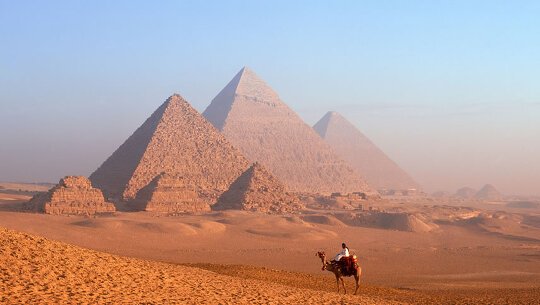 Pyramids of Giza
Rising from the sand swept landscape, these towering feats of Ancient Egypt stand as a tribute to the pharaohs who conceptualised them and the workers who constructed them. Striking on the eyes, provocative on the imagination.
Middle East Brochures
230 Middle East trips sourced from 40 Operator brochures
Recent Reviews
What our clients are saying about their trips to the Middle East
Explore More
Your guide to travelling through the Middle East
02 October, 2018
Collette's Treasures of Egypt Await
Egypt is a trending destination with amazing sights, good weather and unique history. Collette's 12-day guided tour is the perfect way to experience the beauty and legends of the Nile River and the wonders that line its shores. Beginning in Cairo, you will step back in time to explore..