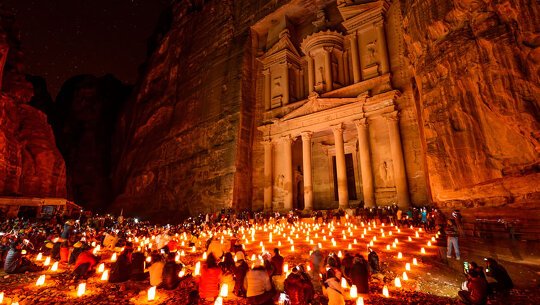 Visit the Ancient City of Petra after darkness falls to see the incredible carved facades dancing in the golden light of over 1,000 flickering candles.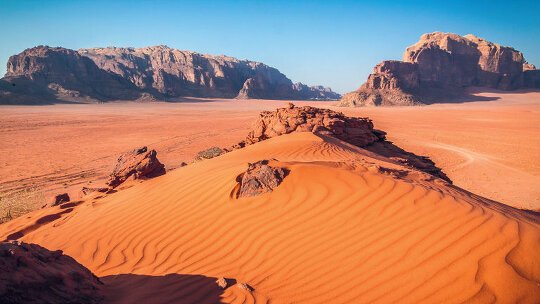 Take a thrilling 4WD tour to explore the desert landscapes, or perhaps swap car for camel and rock your way through this incredible terrain.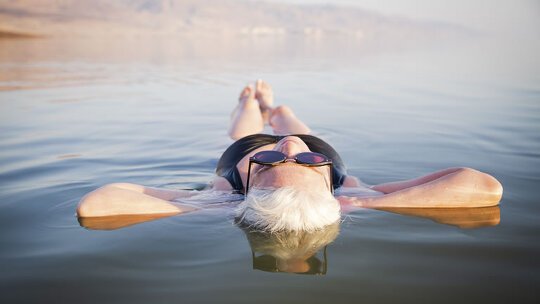 Soak in blue pools ringed by white mineral deposits that infuse these therapeutic waters. Float effortlessly thanks to the high salt concentration.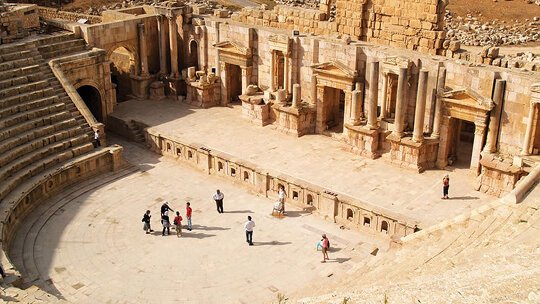 Be transported back to a time when archways and colonnades marked the streets of a grand Roman city. These well preserved ruins conjure up images of an opulent life some 2,000 years ago.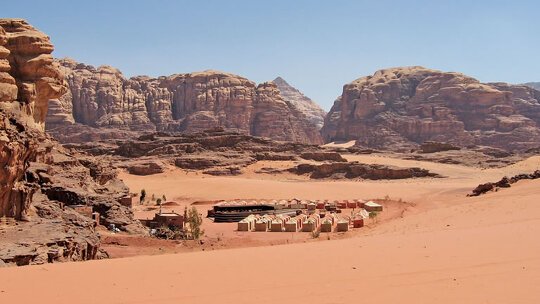 These nomadic people of the desert are known for their hospitality, and you can experience it first hand as you sit by a fire under the vast desert skies and swap stories over a camp dinner.