Canada Tours
From the grandeur of the Rocky Mountains and Alaska's pristine wilderness on the West Coast to the stunning Atlantic coastline of the East there is so much to explore in Canada and Alaska. Experience the cosmopolitan cities and natural beauty by cruise, train or coach as the wonders unfold around every corner. From the depths of Denali National Park to vibrant Vancouver, Canada and Alaska will impress.
Popular Canada Tours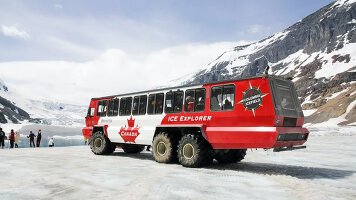 16 Days Vancouver to Calgary
Operated By:
Trafalgar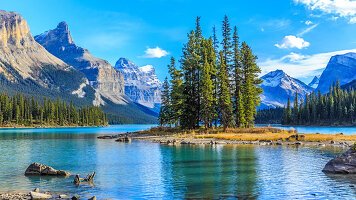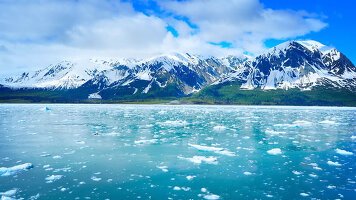 20 Days Vancouver to Vancouver
Operated By:
Cosmos
View all Canada Tours
Explore By Region
Popular Travel Styles
Discover
Must do experiences and highlights in Canada and Alaska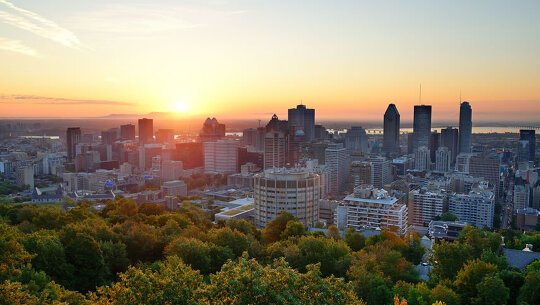 Magnificent Montréal
An eclectic city, a melting pot of cultures, a vivacious arts and festival scene and a French influence complete with divine patisseries and its very own Notre-Dame Basilica.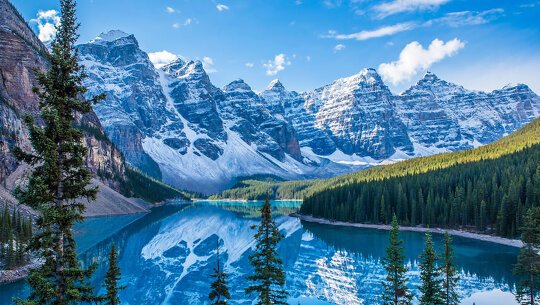 Banff National Park
The turquoise waters of Lake Louise and Moraine Lake are contrasted by rings of dark pines that envelop them and the frosted peaks that watch over them.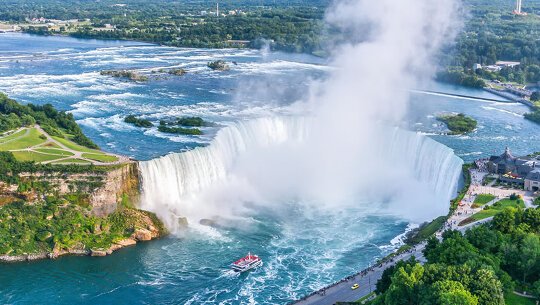 Cruise Niagara Falls
Take in all three falls from the Canadian side, cruise to the base of the thundering cascades, or perhaps get a bird's eye view by helicopter.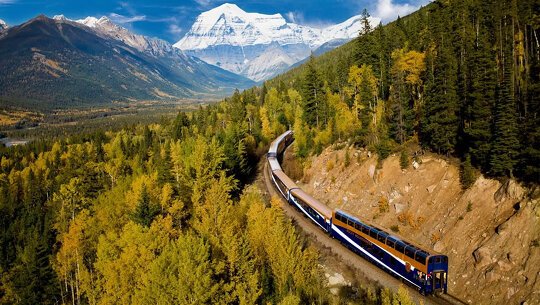 Ride the Rocky Mountaineer
Witness the stunning scenery of the Rocky Mountains from the comfort of your gently rocking train carriage, with no more than panoramic windows separating you from the alpine lakes, mountain passes and verdant foliage.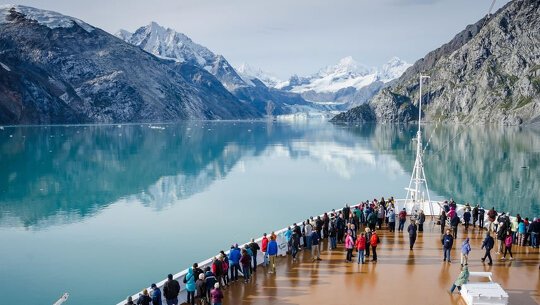 Cruise Alaska's Inside Passage
Rivers of ice spill from the West Coast where calving glaciers meet pristine waters. Cruise atop this ecosystem brimming with wildlife as towering peaks preside over the natural landscape and charming coastal towns.
Canada Brochures
247 Canada & Alaska tours sourced from 30 Operator brochures
Recent Reviews
What our clients are saying about their journeys through Canada & Alaska
"Spoilt from start to finish"
My husband and I have just returned from our first Luxury Gold trip - New England's Magnificent Autumn - and I can't rate highly enough the way we were all made to feel so special. Mitch our 'travelling concierge' and Mike our driver couldn't have been more accommodating and helpful. We were a small group of nine fellow travellers on a smaller coach with plenty of room, coffee machine and snacks. Nothing was rushed and we got to see the most magnificent Autumn colours that you could ever have hoped
...read more
for. Plenty of included meals and private tours which made for a great trip. We felt like family at the end of the 10 days. Particularly enjoyed the dine with locals experience in New York. Couldn't fault Luxury Gold and look forward to travelling with them again.
"Endless natural beauty of the Canadian Rockies"
This was our 7th Cosmos tour and the 6th we have booked through Global Journeys. Again another great experience booking with Global Journeys who have always provided excellent service and this holiday booking with Tracey was no exception. Firstly, our bus driver Doug was excellent and kept our coach perfectly clean inside and out, and kept us and our every growing luggage safe. We would like to praise our tour director, Caterina Armeni who was the most amazing, enthusiastic, knowledgeable, helpful
...read more
and friendly person we have ever experienced on a Cosmos tour. Even if we had rain, Caterina brought sunshine with her every morning as we got onto our coach. The actual tour itself was wonderful and we got to visit so many places we had only seen in pictures but in real life, the magnificence of the Canadian Rockies is breathtaking. We had the bonus of early snow falls which did not cause any problems with our travelling, but added even more beauty if that was even possible. Day to day travelling on this tour was not long and we were able to enjoy each destination on arrival, with plenty of time to explore beautiful towns like Banff, Jasper and Whistler. Some of the included excursions were a tour of the Summerhill Winery in Kelowna, the beautiful Lake Louise, an explorer shuttle onto the Athabasca Glacier and time at Butchart Gardens in Victoria. There were many optional tours to choose from and it was hard to decide which ones to take but our favourite would have to have been a Seaplane Glacier flight in Whistler. For excellent value for money its hard to look beyond Cosmos and booking with Global Journeys is a no brainer, they always do a perfect job of organising every tour we have taken with them and we can't thank them enough.
"Perfect tour of the Historic Cities of Eastern Canada in the Fall"
This Globus tour of the historic cities of eastern Canada fulfilled all our expectations. We saw all the highlights of Toronto, Niagra Falls, Ottawa, Quebec City and Montreal with the fall colours revealing themselves along the way, particularly in Quebec Province. The tour went without a hitch thanks to our excellent tour director, Nadine and our coach driver, Mario. They both went out of their way to ensure we were well looked after. Our tour group of 40 came from 5 different countries and all
...read more
were friendly and congenial companions. Our hotels and tour inclusions met our expectations. Highlights were Niagra Falls, Quebec City, lunch in the old mill on Ile D'Orleans, Quebec, the winery tour at Chateau des Charmes Niagra, and our city tour of Montreal with a local guide. This tour was just the right length and we would recommend it highly. Global Journeys was the ideal travel agent to deal with on line. We had excellent consultants who guided us through the booking process and followed up any questions promptly and with friendly customer service.
"Wonderful Canadian Rockies Tour"
We had a wonderful trip doing the Canadian Rockies and Glacier National Park with Globus. The hotels were first class and very comfortable and the included meals were also very good. Our tour guide Neela was excellent as was our bus driver. I would highly recommend this trip to others and Globus as well.
Explore More
Your guide to travelling around Canada & Alaska
19 September, 2018
Canada Train Journeys
Fancy rolling through charming towns and rugged landscapes on a cross country rail journey through Canada? Travelling Canada by train is the perfect way to traverse the scenic mountain ranges, vast lake country, and soft prairie fields of the Canadian countryside.The Canadian VIA Rail network..