19 September, 2018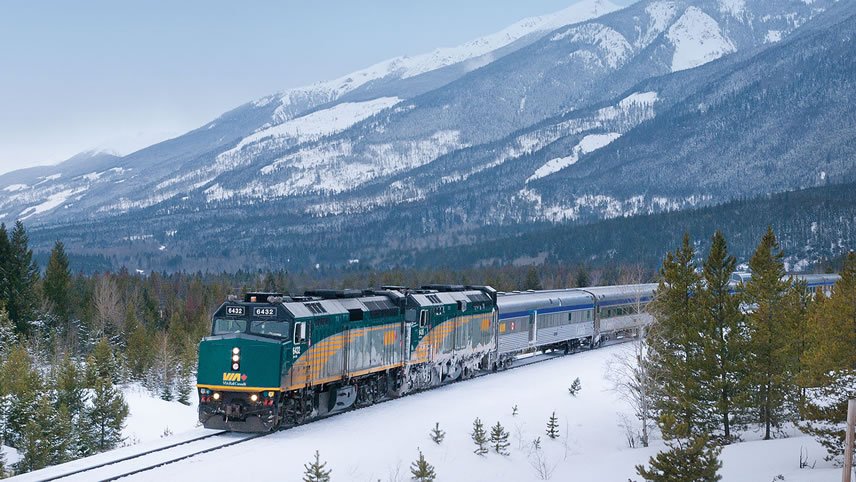 Fancy rolling through charming towns and rugged landscapes on a cross country rail journey through Canada? Travelling Canada by train is the perfect way to traverse the scenic mountain ranges, vast lake country, and soft prairie fields of the Canadian countryside.
The Canadian VIA Rail network whisks travellers between iconic destinations, with The Canadian train that operates between Toronto and Vancouver featuring in most overland coast to coast tours of Canada. This route winds through Sioux Lookout, Winnipeg, Saskatoon, Edmonton, Jasper, and Kamloops taking in the varied and impressive landscapes in between. The Canadian presents a relaxing environment for guests to enjoy the journey and the stunning scenery unfolding outside their window.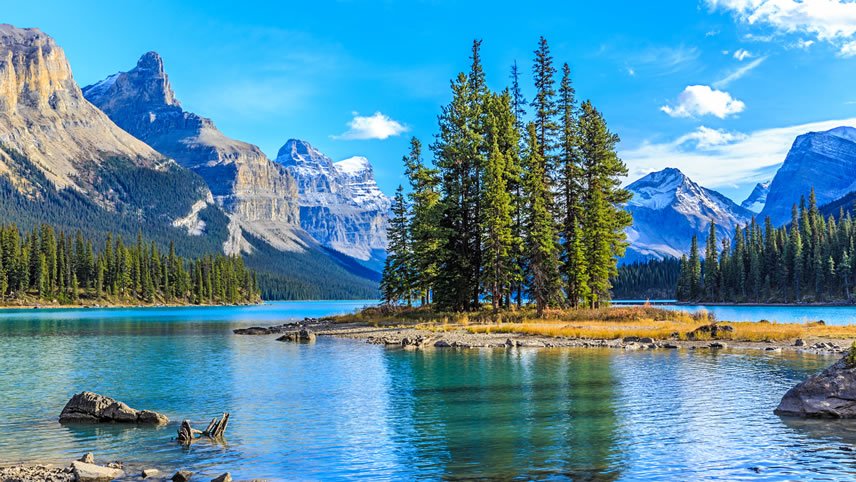 Tours usually include the Sleeper Plus Class offering spacious seats, glass-domed carriages, elegant lounges, sleeper cabins, and a dining car to enjoy freshly cooked meals and regional specialities along the way. Some tours, like the Trans-Canadian Grandeur with Luxury Gold or Trafalgar's Contrasts of Canada, have the option to upgrade to Prestige Class. This gives travellers access to additional amenities and services including a personal concierge, complimentary alcoholic beverages and snacks, and a more spacious cabin with a couch that transforms into a comfortable bed for two facing a large window.
The coast to coast Canada tours that use The Canadian usually do so between Jasper and Toronto, travelling between Vancouver and Jasper either by coach or as a combination of coach and another of Canada's iconic trains – the Rocky Mountaineer. Some itineraries take the journey from the west coast across to the east, and others operate in reverse to finish up exploring Canada's west coast.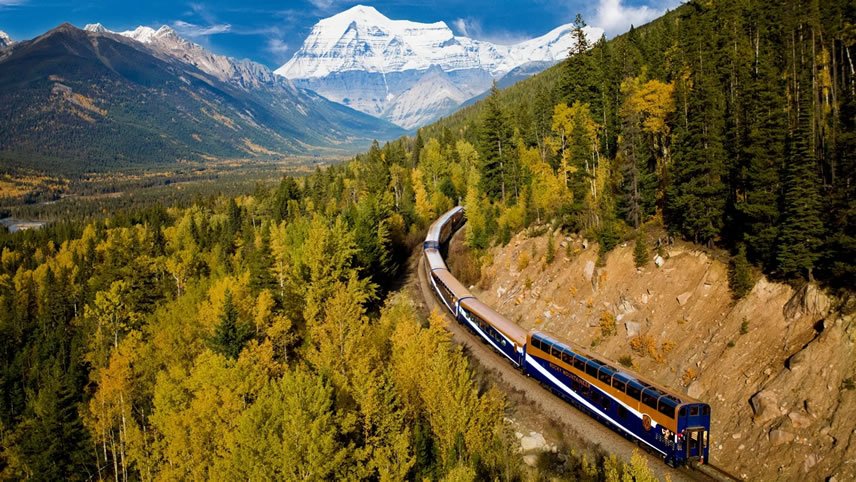 Routes on the Rocky Mountaineer take in Kamloops, Lake Louise and Banff; Whistler, Quesnel and Jasper; or Kamloops and Jasper en route from Vancouver (or in reverse). No matter which route you take, the Rockies put on a display of towering snow capped peaks, alpine lakes, and verdant forests that you can enjoy in the comfort of your SilverLeaf or GoldLeaf carriage.
There is something special about rail travel, and Canada is the perfect place to enjoy it. There is no time like the present to start planning.