Coast to Coast Canada Tours
Embark on a Trans-Canadian tour across Canada combining coach, ferry and rail journeys. Explore the cityscapes of Toronto, Vancouver and Victoria, find adventure on the icefields and marvel at the spectacular sights of Lake Louise and Banff National Parks. Travel across prairie fields and wind through the heart of Canada on one of our 32 Coast to Coast tours.

Top Selling Canadian Trips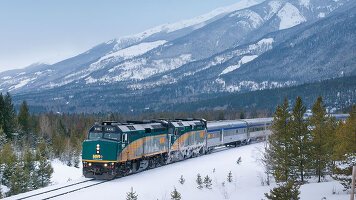 21 Days Toronto to Vancouver
Operated By:
Globus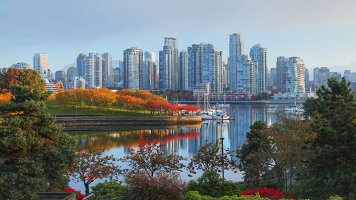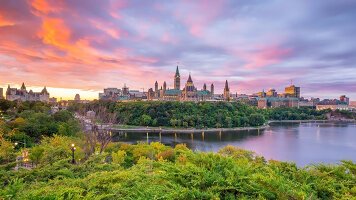 View all Coast to Coast Canada Tours
Discover
Must do experiences and highlights on a Coast to Coast tour of Canada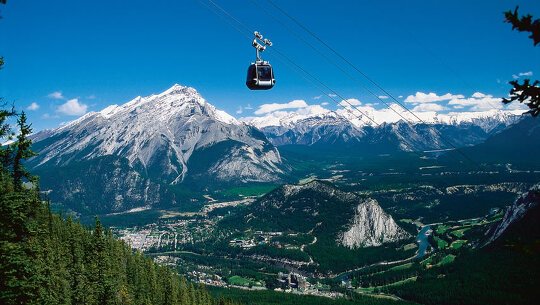 Atop Banff National Park
Take a gondola ride to the summit of Sulphur Mountain and walk the boardwalk. The views of six stunning mountain ranges and the Bow Valley is breathtaking.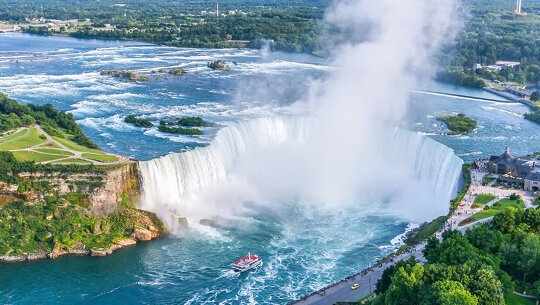 Light up Niagara Falls
Cruise to the base of the Niagara Falls and perhaps enjoy an exclusive visit to the Illumination Tower to create your own light display on the falls.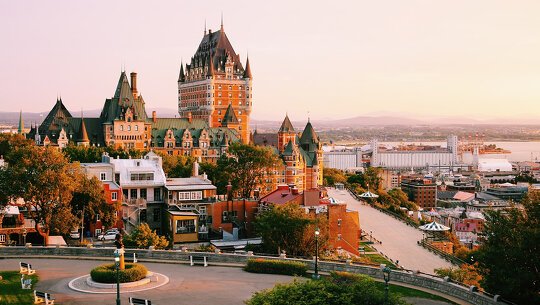 Explore Old Québec
Explore World Heritage-listed Old Québec, the historic heart of French Canada with a local expert. Marvel at Chateau Frontenac, the imposing Citadelle and nearby Plains of Abraham.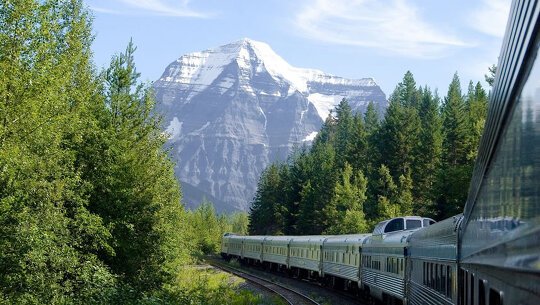 A Transcontinental Rail Adventure
Cross Canada's heartland on the premier transcontinental train. Observe sparkling lakes, pristine forests, golden prairies and winding rivers from your refurbished art-deco sleeper and domed observation cars as you travel from Toronto to Jasper.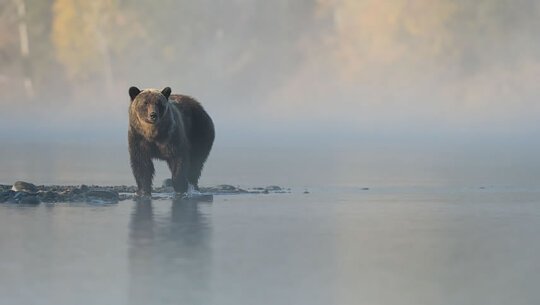 Go on a Bear Hunt!
Imagine the thrill of seeing a bear in the wild! From June to September you can search for black bears and other native animals with a local expert in the natural surrounds of Station Touristique Duchesnay, in Ottawa.
Canada Brochures
32 Canada trips sourced from 9 Operator brochures
Recent Reviews
What our clients are saying about their journeys across Canada
"Canada East to Coast with Alaska Cruise"
Overall great holiday - couple of days on East Coast were a bit rushed but pace on West Coast was great, guide was very knowledgeable and organised. Alaska cruise overall was great but was expecting a bit more snow, suspect climate change has a lot to do with it. Accommodation was clean and comfortable, most of them located downtown which was great as could explore cities during our free time. Very happy that the tour was a bit early in the season as just wonder what the crowds are like in peak,
...read more
as some locations were quite crowded. Booked with Hannah at Global Journeys who did a fantastic job always following up on any queries.
"Great Canadian rail journey "
We had a wonderful time! The accommodation everywhere we stayed was excellent, the food was delicious and the Canadian people are delightful and super friendly! Our only issue was the train, the cabin was so small we had to take it in turn to move around. The service on train was excellent as was the food, it was an experience and we shared many a laugh with our fellow passengers! Canada is breathtakingly beautiful, felt like we were inside a postcard.
Global Journeys' service is always excellent. The train and ship were well done and unique experiences but we won't be repeating them. Not an issue with the tour as such, but the North American tipping experience takes the shine off any visit.
"Great Canadian Rail Journey"
Excellent guide Sybille and bus driver Garod. Accommodation was excellent. Pace was perfect. All the people were great to travel with and no one was late getting back on the coach after we stopped for photo opportunities or toilet breaks (even though there was a toilet available on the coach, we still had plenty of breaks). Staff at the hotel accommodation were excellent and helpful. Some of the hotels had DIY laundry which was helpful so you do not have to pack as many clothes. The cruise ship also
...read more
had a package to get your laundry done. The cost for us was USA$49.00 for unlimited washing as long as you can put it in a small blue washing bag that they supplied one of, and we just asked our room steward for more which was not a problem. There was no DIY facility on the ship for laundry. When there was a meal supplied the food was excellent. The only negative was the staff on the train. The dining staff were excellent from Toronto to Edmonton but the new dining staff from Edmonton to Vancouver were rude, especially the man who was in charge of the dining car. On the cruise ship the only downer was the overcharging of the helicopter tour in Skagway. Got charged extra USA$130.00 for being 2kg overweight with most of my extra layers on due to the fact you are going on a freezing glacier so had to rug up. Then they tried to charge me twice for that tour, which was prepaid before I left Australia. (Globus has no control over the cruise, my negative about the cruise is aimed at Holland America). Over all had an excellent time with my fellow travellers on this holiday.
Explore More
Your guide to travelling through Canada
19 September, 2018
Canada Train Journeys
Fancy rolling through charming towns and rugged landscapes on a cross country rail journey through Canada? Travelling Canada by train is the perfect way to traverse the scenic mountain ranges, vast lake country, and soft prairie fields of the Canadian countryside.The Canadian VIA Rail network..