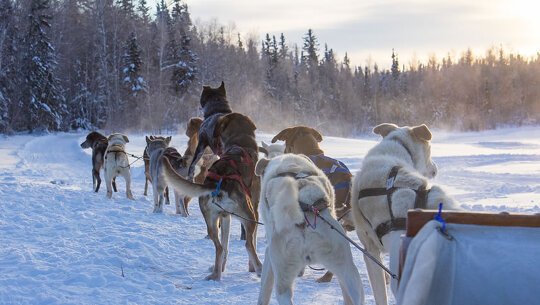 Take to the glaciers near Juneau for an exhilarating dog sled ride where gorgeous Alaskan huskies showcase the equally beautiful scenery vying for your attention.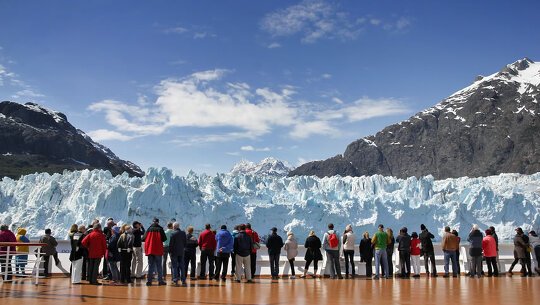 Listen to informative commentary from a local ranger as you cruise Glacier Bay, watching huge chunks of ice calve and plummet into the waters below.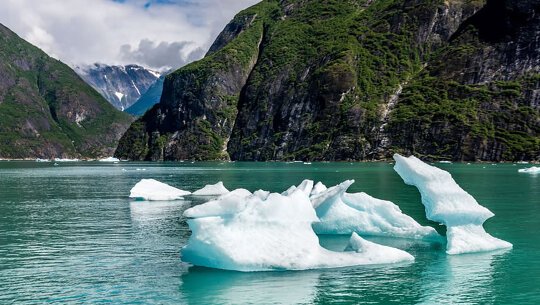 Sheer facades and tumbling waterfalls will leave you in awe, particularly when you sight the Sawyer Glaciers and the floating ice sculptures calved from them.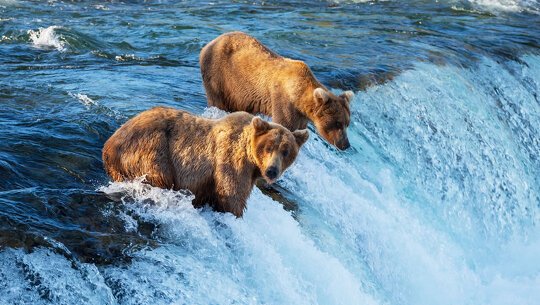 Wildlife and marine life are abundant during cruise season and depending on when you travel you may share the waterways with orcas, humpbacks and dolphins, while ashore the salmon season draws bears to the river mouths.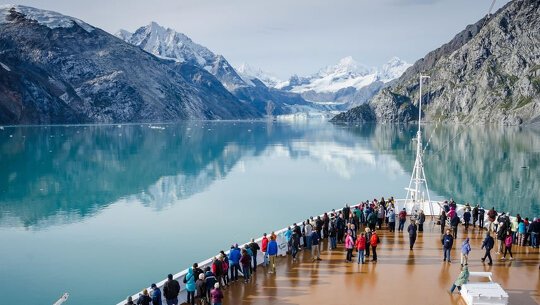 Breathe in the crisp air on the viewing deck as enormous glaciers creak and groan and humpbacks breach off the bow or cosy up in your cabin watching the natural wonders glide by your window.