East Coast Canada Tours
Discover the highlights of Eastern Canada on tour from the scenic splendour of Niagara Falls to the cities of Toronto, Montreal, Quebec City and Ottawa. Explore the Maritime Provinces or Newfoundland and Labrador on tour, taking in the natural wonders, wildlife and quaint coastal towns, and perhaps choose an itinerary with a New England cruise to add to your exploration of Canada's East Coast.
Popular East Coast Canada Tours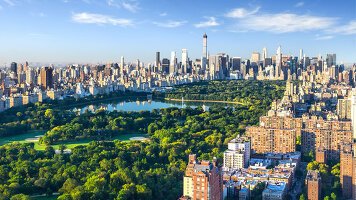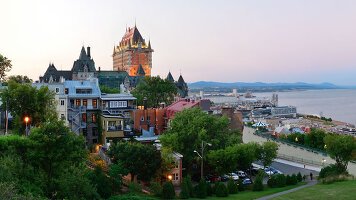 15 Days New York to New York
Operated By:
Cosmos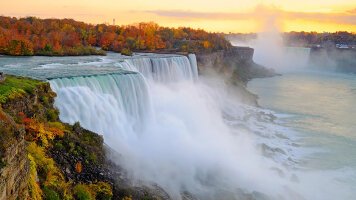 View all East Coast Canada Tours
Discover
Must do experiences and highlights on Canada's East Coast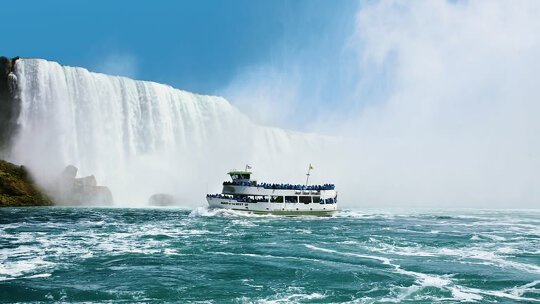 Cruise Niagara Falls
Take a cruise to the base of these iconic thundering falls, where the white-water churns and the towering walls of water dwarf you.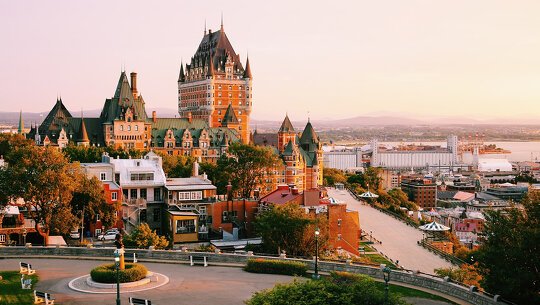 Quintessential Québec City
Wander the streets of Québec City infused with a French feel, from the charming cobblestones to the turrets of the iconic Château Frontenac.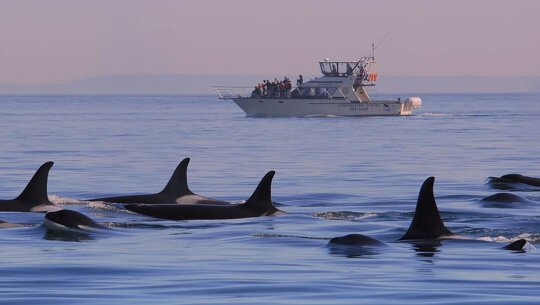 Nature Cruise on Witless Bay
Newfoundland and Labrador offers some of the world's best whale watching. Spot humpbacks, minke whales and orcas as well as puffins here.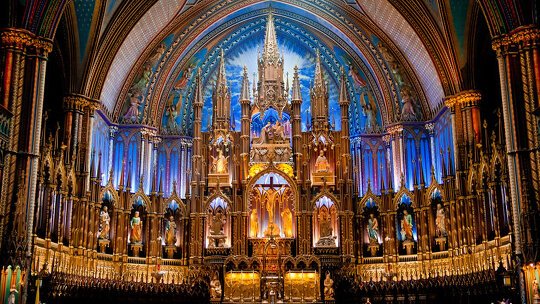 Magical Old Montréal
Lined with old world architecture, Old Montréal is a crowned by its very own Notre-Dame Basilica. This beautiful landmark is adorned with intricate designs, wooden carvings, and decorated with glass stained windows.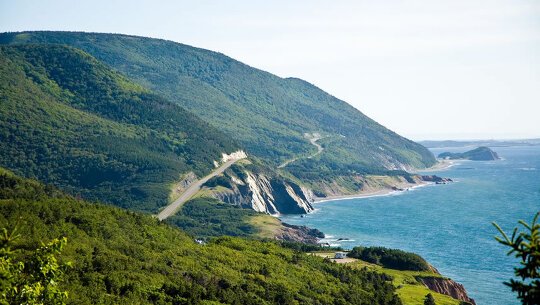 Follow Nova Scotia's Cabot Trail
A new treasure unfolds around every corner as you wind along the Cabot Trail on Cape Breton Island. Enjoy dramatic coastlines, visit charming fishing villages and marvel at the natural wonders of Cape Breton Highlands National Park.
Brochures Featuring Eastern Canada
67 tours of Canada's East Coast sourced from 27 Operator brochures
Recent Reviews
What our clients are saying about their journeys in Eastern Canada
Explore More
Your guide to travelling the East Coast of Canada
04 September, 2018
East Coast Canada Tours
There is an abundance of things to see on Canada's East Coast, and a plethora of ways to do it. Not sure where to start? Here are some of the different ways you can tour East Coast Canada and get the most out of your Canadian holiday. Highlights of Eastern Canada There is so much to see in..