Alaska Tours
Embark on an Alaskan adventure when you tour through national parks, cruise through icebound sounds or take a journey on the Alaskan rail. Along the way spot grizzly bear, caribou and moose on land, seals, otters and whales in the sea and bald eagles overhead. Learn about the First People, meet modern day pioneers and Iditarod competitors and their huskies.
Top Selling Alaskan Tours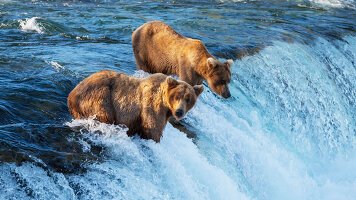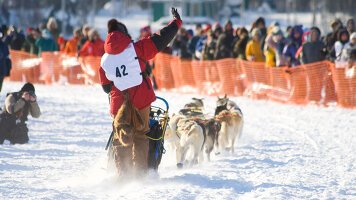 8 Days Anchorage to Anchorage
Operated By:
Tauck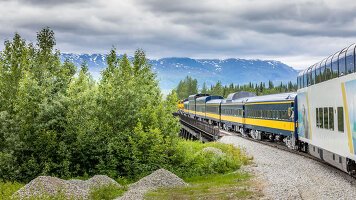 10 Days Anchorage to Anchorage
Operated By:
Globus
View all Alaska Tours
Alaska Touring Options
Popular Travel Styles
Discover
Must do experiences and highlights on a tour of Alaska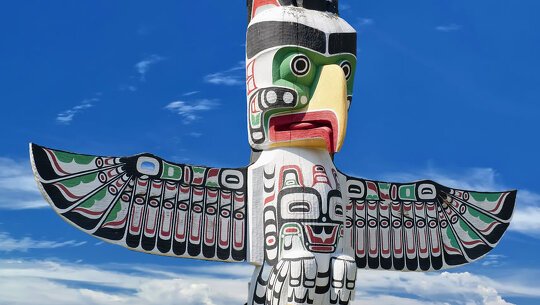 Anchorage
Take a tour of the exhibit on the First Peoples of Alaska in the Anchorage Museum and view hundreds of artefacts from centuries of Native Alaskan life.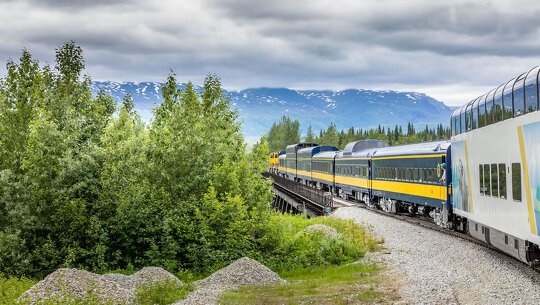 Fairbanks to Denali National Park by Rail
Wind your way through dramatic passes, mountains and forest, over canyons and rivers on a scenic rail journey from Fairbanks to Denali National Park.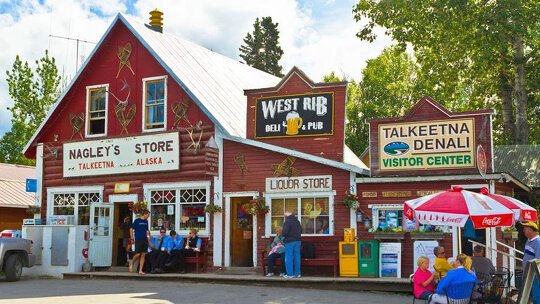 Talkeetna Life
Gain an insight into the modern day Alaskan lifestyle rewards and challenges when you visit a family homestead in Talkeetna and learn about life on the land.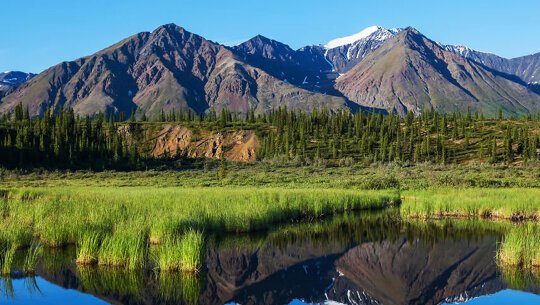 Denali National Park
As you tour through forest, alpine tundra and over high mountain passes look out for moose, caribou, wolves and grizzly bears. On a clear day you'll be captivated by Denali itself - North America's highest peak.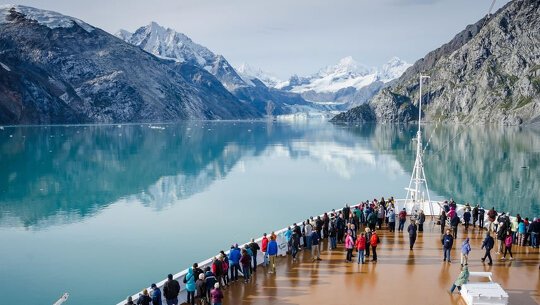 Cruise Glacier Bay
Cruise the waters of Glacier Bay
along icebound shorelines and islands. Marvel at rugged mountains, spruce and hemlock forests, deep fjords and the emerald waters. Spot sea otters, porpoises, seals in the icy waters and bald eagles above.
Alaska Brochures
22 Alaska sourced from 17 Operator brochures
Recent Reviews
What our clients are saying about their journeys in Alaska
I thoroughly enjoyed the trip throughout Alaska and the Yukon this September. It was the perfect time of the year to visit with all the stunning autumn colours. The northern lights were spectacular to see over multiple nights.
"The Grandeur of Alaska & Denali National Park"
Our trip with Insight Vacations was as good as expected! From the interaction with the local indigenous communities through activities at the Alaska Native Heritage Centre, our trip through the wilderness on the Alaska railroad dome train, being enthralled by the vista of Denali National Park with its abundant wildlife, our trip will remain embedded in our minds forever more. Our tour director Cole and driver Casey were a 1st Class combination adding to our Alaskan experience and the chosen accommodation
...read more
was also outstanding!
"Fantastic tour through the Canadian Rockies and Alaska"
Just back from our holiday to Canada and Alaska. We were very pleased with our experience booking this holiday with Hannah at Global Journeys - she was prompt in answering our questions and kept us informed of any developments. The trip itself was well organised and allowed us to explore some beautiful countryside. Although we booked with Insight Vacations the ground operator for the coach trip was Destination America and the cruise was through Holland America. All transfers to and from the airport/hotel/port
...read more
went smoothly, although the first taxi driver insisted on taking two vouchers instead of one (and as we were jet lagged we didn't argue). The accommodation was generally of a very high standard (a little more rustic in Glacier National Park, but the ambience and scenery more than made up for this). We had a mixed group on the coach - American, Aussie, UK and Kiwi and they were a friendly bunch and considerate travelling companions. There were way too many fantastic experiences to mention them all - some standouts include the Butchart Gardens in Victoria, Banff, Lake Peyto and Lake Louise, river rafting at Jasper and the Chuhily glass gardens near the space Needle in Seattle. The cruise was also excellent, allowing us some time to slow down and enjoy the magnificent scenery in Glacier National Park. Skagway was our favourite for the shore excursions - a real step back in time with boardwalks on the Main Street and lots of history. The only thing we would do differently would be to organise a stopover on the way home. The boat docked at 7.00am in the morning and our flight to Sydney was not until 11.50pm which made for a very long day. A stopover in Hawaii might have enabled us to fly out of Vancouver at a more traveller friendly hour. Overall a great experience which we would highly recommend.
"Grand Alaskan Adventure"
I found some of the excursions a bit misleading, especially in Denali. A whole list but you could only have time for two at the most. The wildlife walk was more botanical than wildlife and not worth $115.