03 September, 2018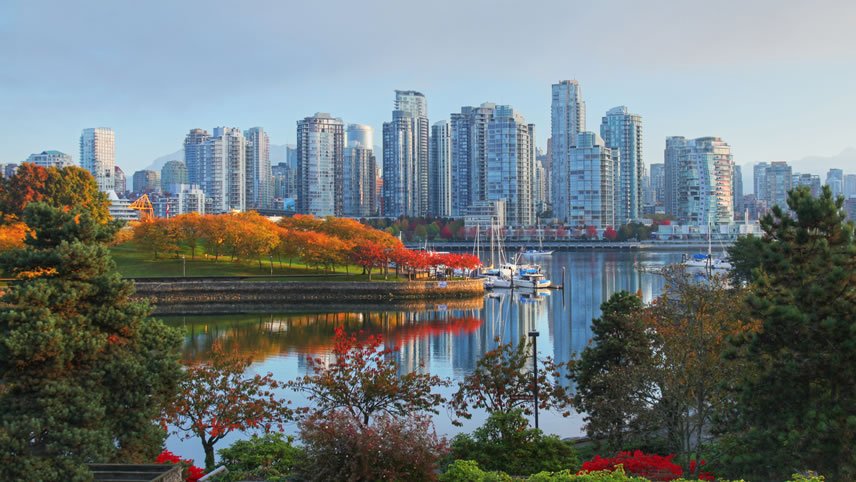 Vancouver is one of the most liveable cities in the world and it is easy to see why. It has leafy parks, eclectic streets, a beautiful harbour full of waterfront cafes, lively outdoor markets and food that will leave your mouth watering. It is the perfect place to start a tour of Canada and set the tone for an incredible holiday. From there you can throw yourself into the scenery of Canada's national parks and the famous Rocky Mountains, wind your way through glacial waters into Alaska, or cross the country to Toronto taking in all the highlights along the way. Here are some ways you can tour Canada from Vancouver and just a handful of the incredible experiences you can expect along the way.
The Rocky Mountains
One of the most popular experiences on Canada's West Coast is to explore the Rocky Mountains and the national parks that surround the towering range. These itineraries vary and usually take in a combination of Whistler, Sun Peaks, Jasper, Lake Louise, Banff, and Kamloops. You'll see breathtaking landscapes including the towering Mount Robson, the stunning Columbia Icefields, and the striking turquoise water of Moraine Lake. You can do it all by coach, or as a combination of coach and rail. The Rocky Mountaineer is a famous rail journey that you can take for part of your trip to enjoy the scenery in style as you rock through the dramatic landscape. You can choose from either SilverLeaf or GoldLeaf carriage options, so you can tailor your experience to suit you.
Tours through the Rocky Mountains are usually designed as a round trip from Vancouver or a one-way trip from Vancouver to Calgary, where there is an international airport for guests to continue onward or start their journey home. Some itineraries finish up in Victoria as opposed to Vancouver to give guests more incredible experiences like an excursion to the stunning Butchart Gardens or the Royal British Columbia Museum.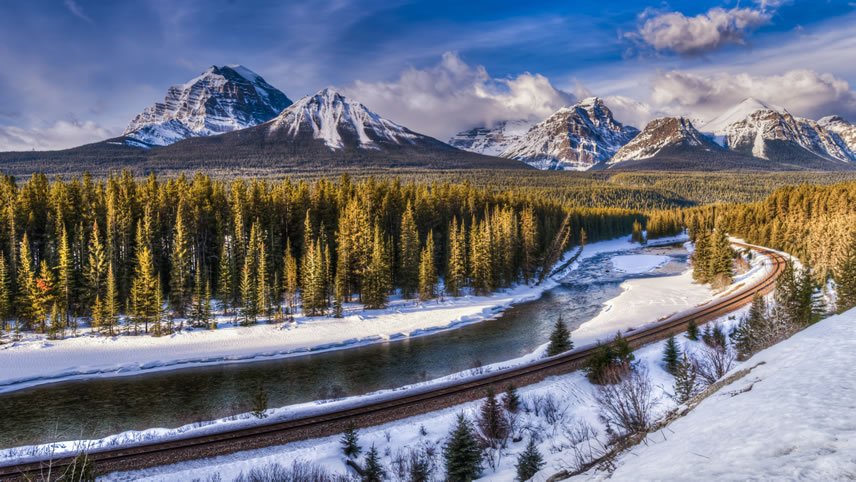 Coast to Coast Tours
There are over 30 tours that will take you from one side of this incredible country to the other. Most Coast to Coast Canadian tours travel between Vancouver and Toronto or Montreal and those that do so overland primarily use Canada's Via Rail network. Along the way you'll enjoy the charms of rail travel as you take in the views from the observation dome or relax in your sleeper cabin watching the scenery unfold.
Most overland itineraries take you through the Rocky Mountains by coach and traverse the rest of the country by rail, however, when you take in Canada by Rail with Travelmarvel you get to experience both the iconic Rocky Mountaineer as well as the Canadian Train – a true rail lovers voyage! We get it, there is something comfortingly nostalgic about the gentle rock of the train as you sway through this stunning landscape, dining onboard and enjoying incredible comfort and service.
If trains aren't your thing then there are many tours that incorporate the best of the East Coast and the treasures of the West Coast but travel by air in between. Cover off the Rockies, Vancouver, Jasper, Lake Louise and Banff, as well as Niagara Falls, Ottawa, Quebec City, Montreal and much more. If you want to add in New England and some more of the USA, you can take a 34 Day itinerary with APT to include Bar Harbor, Boston, Nantucket Island and New York City.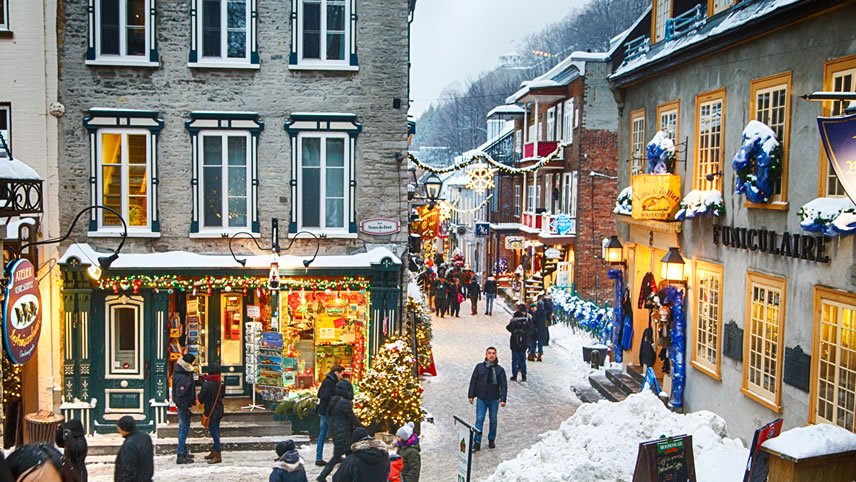 Alaska Cruising from Vancouver
Cruising Alaska's Inside Passage is a great way to discover unique seaside towns and impressive scenery. Glide through vibrant blue waters brimming with marine life and explore the coastal gems of Ketchikan, Juneau, and Skagway against a picturesque backdrop. The shoreline is adorned with deep green forests and jagged glaciers crumbling where they meet the glassy water. You'll hear the ice creak and groan as it carves away and the enormous shards thunder into the sea.
Many Alaska cruises operate as a round trip from Vancouver or Seattle, making it as far north as Glacier Bay and Skagway before returning. You can however continue further into Alaska, taking in College Fjord that boasts glaciers over 40 storeys high before disembarking in Whittier or Seward. Head deep into the rugged wilderness of Denali National Park on a tour like Scenic's exploration of Alaska including the Arctic Circle, on which you'll be treated to an Arctic Circle crossing by air to cap off an incredible and memorable holiday.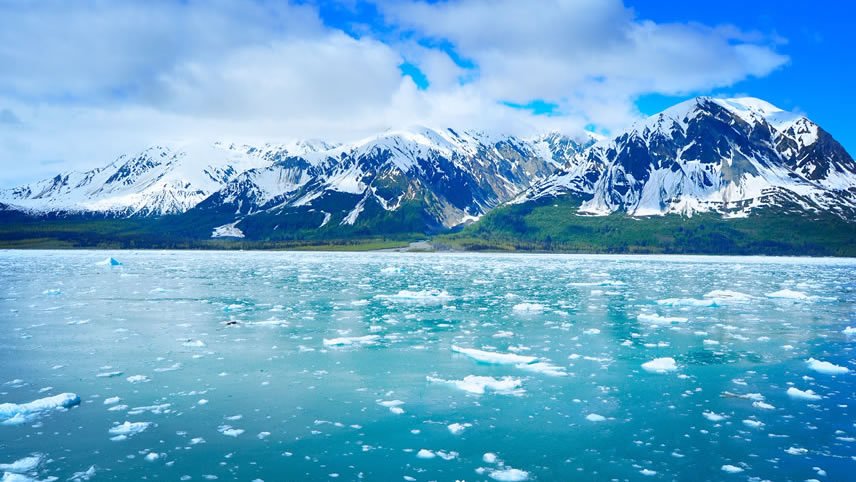 Unique Tours from Vancouver
If you are looking for something a little different, or perhaps even something extra to add to your exploration of Canada, then there are some tours that pack a punch in under a week. Intrepid uncovers the Highlights of Vancouver Island on a small group tour of no more than 13 guests with a mix of camping and hostel stays. Intrepid's Basix range of tours keeps things simple, with plenty of free time and a choice of experiences so you can tailor your holiday to suit your interests, and your budget. On this itinerary you'll get the chance to stroll the Old City Quarter of Nanaimo, take a kayak out on Clayoquot Sound or enjoy a whale watching tour off Tofino. Also, check out Butchart Gardens or the thriving food scene of Victoria.
If wildlife is what draws you to Canada, then perhaps APT's Great Bear Experience is right up your alley. Travel from Vancouver by seaplane over Queen Charlotte Strait to the Great Bear Lodge for a three-night stay, where you will enjoy grizzly bear viewing opportunities and informational presentations. Glide atop the nearby estuary to find the best viewing sites, be guided through the beautiful rainforest, and enjoy gourmet cuisine crafted with seasonal ingredients sourced from the land surrounding the lodge.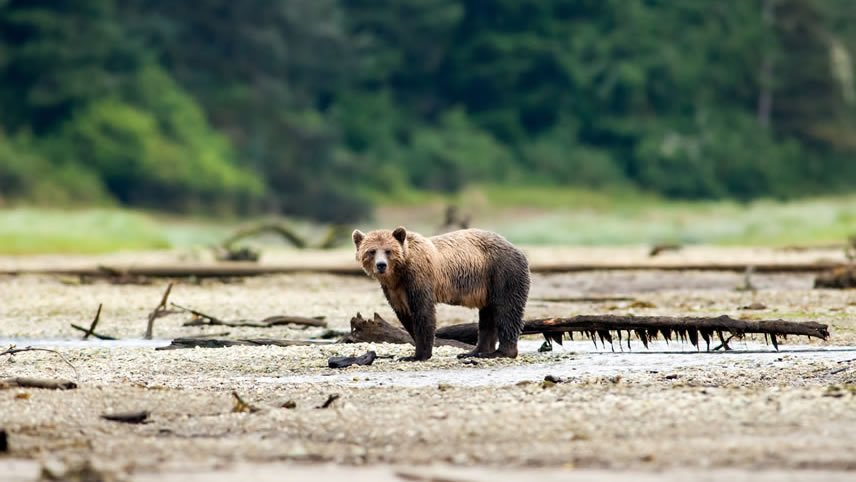 Whether it is the wildlife, the landscapes, the culture, cuisine, or the charming towns and cosmopolitan cities that draw you to Canada, you'll get to see it all on a tour from Vancouver. It's time to make your dream a reality.