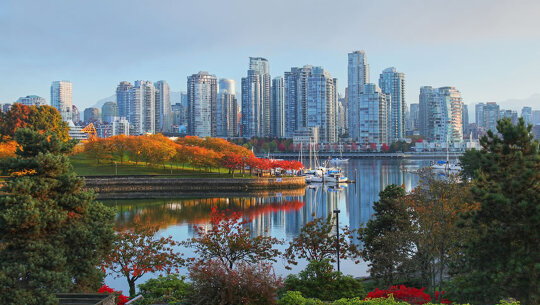 Vancouver's coastal charm and mountainous surrounds offer the perfect opportunity to explore the great outdoors! A starting point for many rail journeys, this city will be your gateway to an adventure through Canada by rail.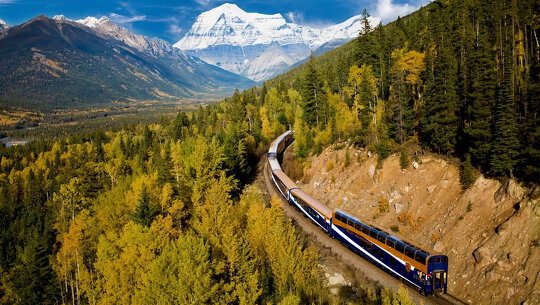 Wind through awe-inspiring landscapes in luxury and comfort, with your choice of SilverLeaf or GoldLeaf Service. Domed windows frame views of the breathtaking Rockies, with bucket-list stops such as Jasper, Lake Louise and Banff.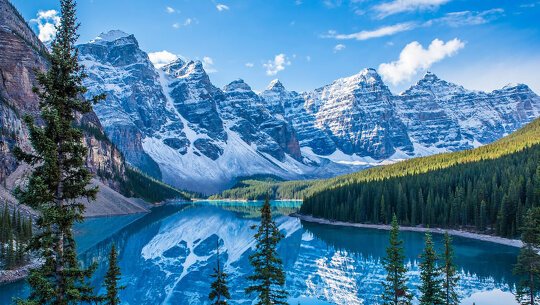 Alberta's national parks, including Banff and Jasper, showcase pristine wilderness, crystalline lakes, and majestic mountains. Home to Lake Louise, Moraine Lake and the Valley of the Ten Peaks, the vistas are natural masterpieces!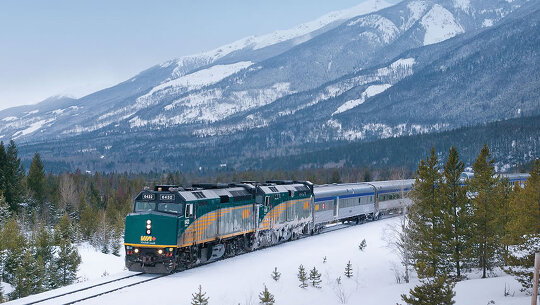 Climb aboard The Canadian, VIA Rail's transcontinental rail experience spanning from Vancouver to Toronto. Cozy up in your sleeper car with impeccable service right at your fingertips, and watch the landscapes transform from prairies to peaks, forests to glacial lakes.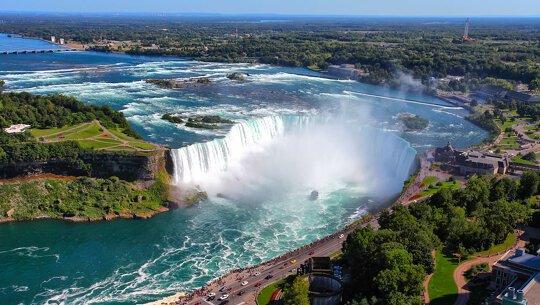 Toronto is your station in eastern Canada, and home to the thundering majesty of Niagara Falls. The mist created by the falls might soak you to the skin, so here's a refreshing reminder to pack your rain poncho.