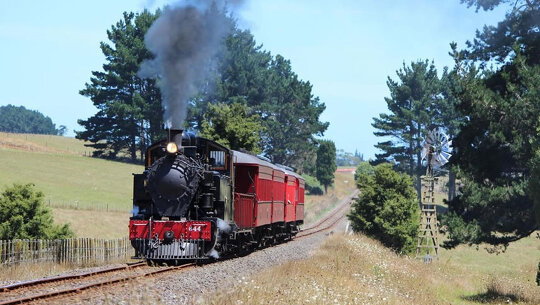 The Glenbrook Vintage Railway is a short trip from Auckland and offers passengers a nostalgic rail experience. Enjoy a ride on the beautifully restored steam train as you take in the picturesque countryside of the North Island.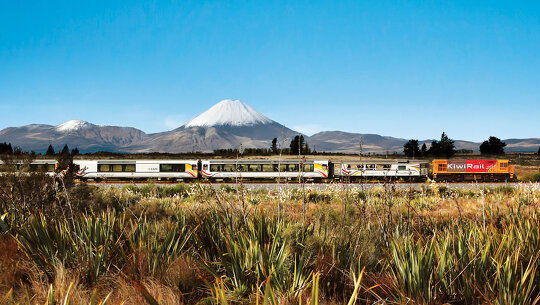 Board the Northern Explorer Scenic Train and cross the Central Plateau of Tongariro National Park with its three volcanic cones. From icy streams to coastal cliffs, sit back and soak up the breathtaking landscapes between Auckland and Wellington.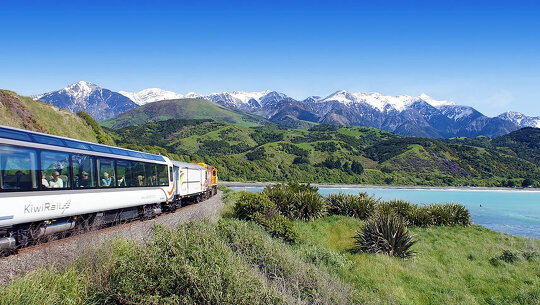 The Coastal Pacific offers a captivating rail journey between Picton and Christchurch. Witness the breathtaking beauty of Kaikoura's mountain ranges, and the Pacific's serene coastline. Keep a close watch for breaching whales and sunbaking seals.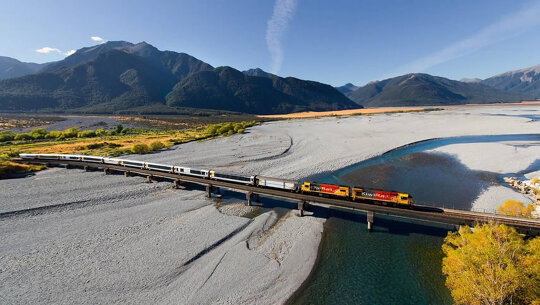 Traverse the Southern Alps aboard the Tranz Alpine! The carriage's domed windows offer panoramic vistas of the Canterbury Plains with its intricately braided rivers. Or, step onto the open-air carriage in chilly Arthur's Pass before descending to the lush West Coast at Greymouth.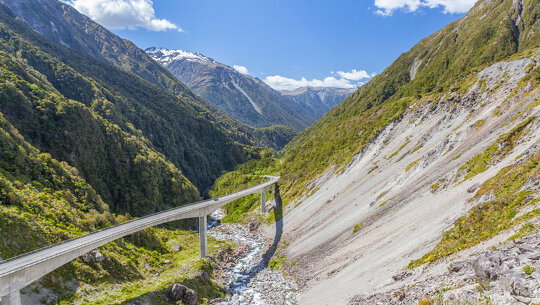 With shingle-filled riverbeds and lush beech forests to the east and deep gorges and dense rainforests to the west, Arthur's Pass National Park serves as an iconic gateway between the east and west coasts of the South Island.