South Island Tours
Discover the stunning landscapes of New Zealand's South Island. Explore majestic snow capped mountains, deep fiords, immense glaciers and sparkling lakes. Experience world renowned wineries, heart stopping adventure sports and the purest air imaginable. Indulge your senses on one of our 59 South Island coach tours and small group adventures, and if time permits venture further and explore all of New Zealand.
Popular South Island Tours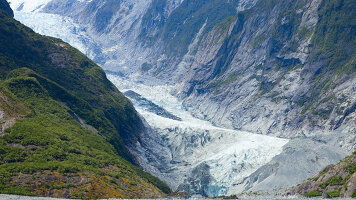 9 Days Christchurch to Christchurch
Operated By:
AAT Kings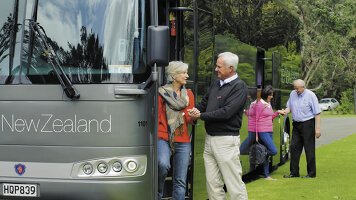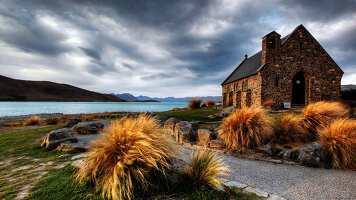 9 Days Christchurch to Christchurch
Operated By:
AAT Kings
View all South Island Tours
Discover
Must do experiences and highlights on New Zealand's South Island
Queenstown from the Water
Set off across Lake Wakatipu on the vintage steamship, TSS Earnslaw, taking in the alpine scenery and soaring peaks that frame the shores of this serene lake.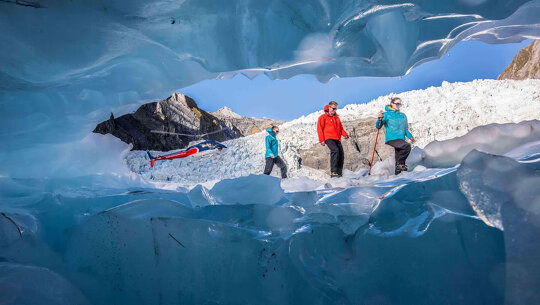 Heli-Hike on Franz Josef
Enjoy a scenic helicopter flight over this icy wonderland coupled with a guided walk on Franz Joseph, discovering frozen caves and pillars of glacial ice.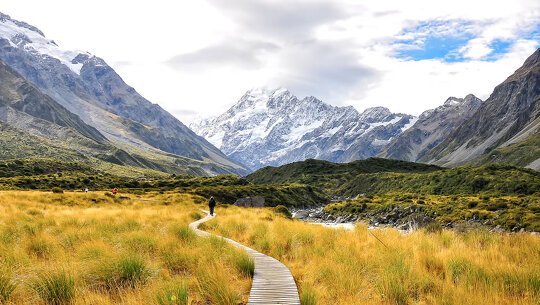 Explore Mt Cook National Park
Travel through this stunning alpine landscape home to permanent snow fields, opaque lakes and towering peaks, crowned by Mt Cook at 3,724m (12,217ft).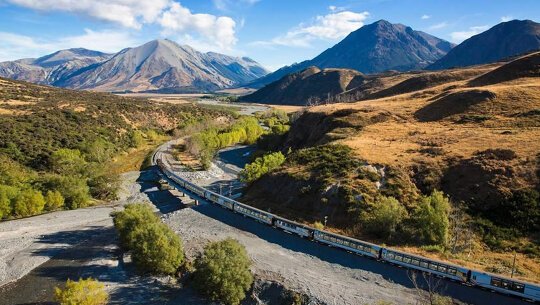 Ride the TranzAlpine
Cross the Canterbury Plains and climb into the Southern Alps on this breathtaking rail journey. Watch from the outdoor viewing carriage as glistening rivers carve their way through the dramatic landscape.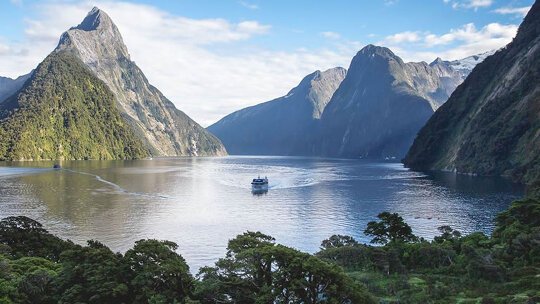 Cruise Milford Sound
Discover the tranquil waters, soaring granite peaks and snow capped mountains of Fiordland National Park. Set off on a cruise to marvel at the tumbling waterfalls and lush vegetation visible through the mist.
South Island of New Zealand Brochures
59 NZ South Island tours sourced from 25 Operator brochures
Recent Reviews
What our clients are saying about their journeys through New Zealand's South Island
"Highlights of the South Island of New Zealand"
An enjoyable tour that showed us the highlights of the South Island. The coach held 48 people and it was full on our tour but that caused no delays. We were with a lovely group of people from England, Ireland, Scotland, Wales, Canada and Australia. The tour moved at a consistent pace and we especially enjoyed the two night stopovers as that gave us a little bit of extra recovery time. The planned excursions were all enjoyable and we had many other options to try other things such as helicopter flights,
...read more
when time and weather allowed. This was our first coach tour and we found that 10 days was long enough. Overall this was an enjoyable experience and we will consider other coach trips in future.
"Wonderful AAT Kings Tour"
Couldn't have been better. 'Southern Wonders NZ' was a comprehensive and fun tour. I was blown away by the wonderful scenery in the South Island and the opportunities I had for extra tours like flights over glaciers and the alps. Our group was large - 47 people but we all got on well and everyone was really nice. Our Tour Leader Gina went out of her way to make sure we were always happy. She's extremely well organised and everything ran like clockwork. Mark, our driver, was a competent and friendly
...read more
driver, keeping us safe and happy. Our luggage was always delivered to and from our rooms so that was a pleasant surprise. Everything was fine for us! Thank you to AAT Kings and Global Journeys for such a well organised booking, follow up through the web and tour.
"Excellent New Zealand South Island Coach Tour"
We would like to thank Tracey for her excellent help in planning our trip with AAT Kings, the Southern Wonders of New Zealand. She constantly kept in touch with us as we were awaiting the NZeTA to complete the booking. Even now, after the trip, she is assisting us in getting a partial reimbursement from AAT Kings due to one day revision of tour due to weather. The trip was everything we had hoped for and we highly recommend booking with Global Journeys.
"South Island NZ with GPT"
Firstly, Global Journeys was excellent in their pricing and handling of the booking, and I am booking another tour through them again. I appreciated Hannah's involvement in the process. The scenery, of course, in the South Island is magnificent. I would travel with Grand Pacific tours again and may do a repeat next year as we missed out on Milford Sound and Te Anau due to floods. Both the driver, Rod, and tour leader, Brenda, were of a high standard and extremely helpful. Accommodation was variable,
...read more
but as it was the "affordable" tour option I did not expect too much. What did surprise me was the high quality of included meals, especially the dinners. The tour comprised mainly retirees aged in their 70s and 80s, and the bus had 45 passengers, all of which may appeal to some potential travellers but not others. Note that the single supplement is quite substantial. One piece of advice for anyone going to do an activity in Queenstown, is to check special offers through the site BookMe. I use this site in Australia but did not realise it was active in NZ too, until told by a local tour operator. For me the main highlights were: adventure activities in Queenstown, the constant majestic mountainous scenery, and strangely, the evening meals. A few things to be aware of, is the the first night 'Welcome Drinks' are not complimentary, which is different from tours I have done in other countries. Also, there is no Wi-Fi on the bus, where overseas this is now included. The carry bags given out were only used by a small number of passengers, and a backpack of the same size would have been preferable.
Explore More
Your guide to travelling through the South Island of New Zealand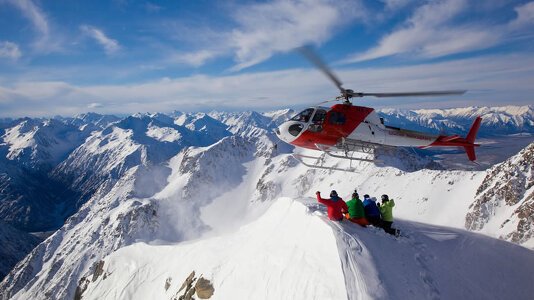 12 August, 2020
Want to Heli Ski New Zealand's Southern Alps? Do it with Haka Tours
The Southern Alps of New Zealand are considered one of the top 10 places to heli ski in the world. A heli skiing adventure may be something you dream about, did you know you don't need to be an expert alpine skier to take on a heli skiing holiday? If you are an intermediate level skier who can..