New Zealand Tours
Explore the stunning coastline and rolling hills of the North Island, the majestic landscapes and towering fjords of the South, or satiate your need for adrenaline. New Zealand has it all waiting for you on 163 guided coach tours and small group tours. Cruise the Bay of Islands, experience Maori culture and the geothermal wonderlands of Rotorua, or take a Queenstown skiing adventure.

Popular New Zealand Tours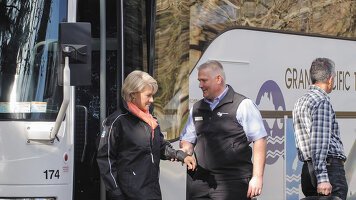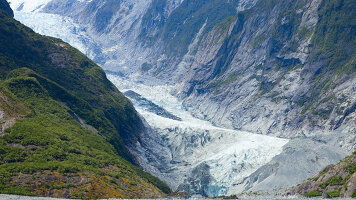 9 Days Christchurch to Christchurch
Operated By:
AAT Kings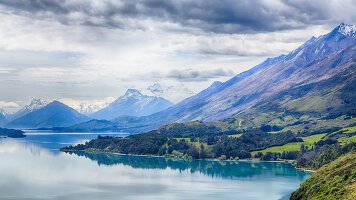 View all New Zealand Tours
Regions & Travel Styles
Discover
Must Do Experiences and Highlights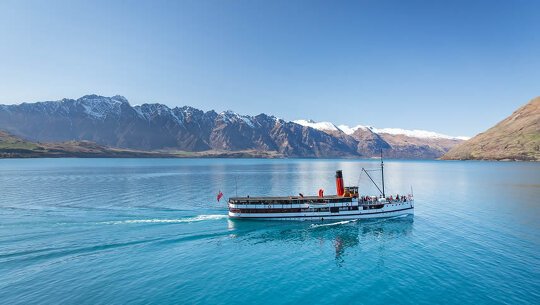 Cruise Lake Wakatipu
Blessed with stunning scenery, there is no better way to enjoy Queenstown's beauty than to cruise Lake Wakatipu on the vintage steamship, TSS Earnshaw.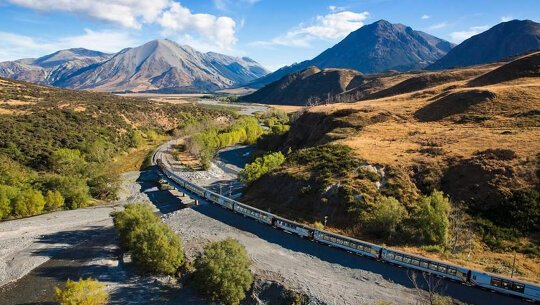 The TranzAlpine Railway
This iconic train journey crosses the Canterbury Plains and majestic snow-capped Southern Alps, with breathtaking gorges, high viaducts, twisting rivers and forests at every turn.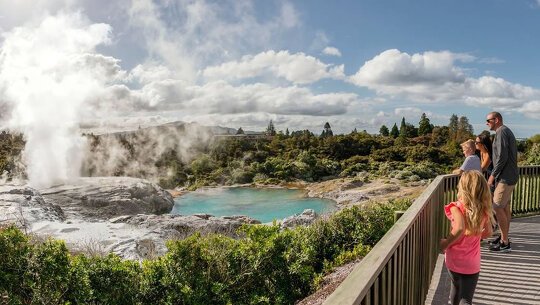 Rotorua's Geothermal Wonderland
Belching grey mud pools, geysers shooting to the sky, lakes bubbling like champagne, and natural hot springs. Walk among these amazing natural wonders in Rotorua.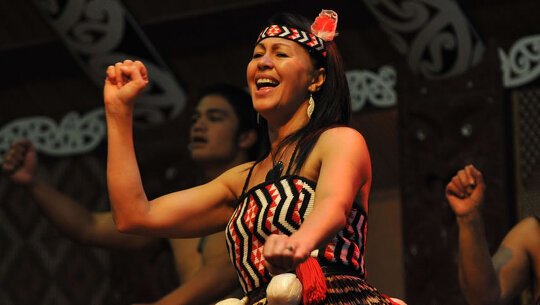 Maori Culture
Be enthralled by the thundering power of the Haka, the carved meeting houses, greenstone adornments, flax weaving and the smokey flavours of a traditional hangi.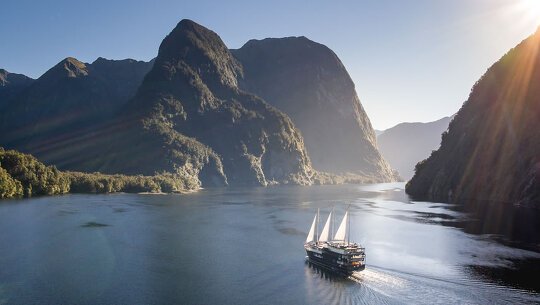 The Sounds of Fiordland
The iconic Milford Sound features on most South Island itineraries but have you also thought about the lesser known Doubtful Sound? Equally beautiful, see them both!
New Zealand Brochures
163 New Zealand trips sourced from 33 Operator brochures
Latest Reviews
What our clients are saying about their journeys to New Zealand
"19 Day New Zealand Showcase"
Very well organised tour. Everything was attended to in a professional manner, from getting our luggage to and from our rooms, to comfort stops and moving us from place to place. The hotels were of a high standard, and the meals provided were delicious and had lots of variety. The tour was in my opinion, of excellent value. We didn't have a lot of free time, however that meant we were covering a lot of territory, giving us the best travel experience.
The timing of the trip was unwittingly good bearing in mind the pandemic. Basically the last night dinner was underway when we were told that all subsequent trips had been cancelled. The travel guide and driver were extremely good. The accommodation apart from the Copthorne in Queenstown were very good. The group was a good mix of nationalities and gelled together well. The Itinerary was excellent. The one annoying factor with AAT Kings was that they had a second coach virtually shadowing us which
...read more
had never been explained either before or after booking. This was particularly galling given the most intermediate stops were in small towns with limited services. Why is it that AAT Kings give details of the situation of each trip and date but never says it will runs two coaches simultaneously if necessary. (GJ. Thanks for the feedback David. That would be because they may not know until close to departure - it's rare but does happen occasionally due to the size of NZ and it's popularity. Great you managed to get home before the borders were shut! All the best.)
"Highlights of the South Island of New Zealand"
An enjoyable tour that showed us the highlights of the South Island. The coach held 48 people and it was full on our tour but that caused no delays. We were with a lovely group of people from England, Ireland, Scotland, Wales, Canada and Australia. The tour moved at a consistent pace and we especially enjoyed the two night stopovers as that gave us a little bit of extra recovery time. The planned excursions were all enjoyable and we had many other options to try other things such as helicopter flights,
...read more
when time and weather allowed. This was our first coach tour and we found that 10 days was long enough. Overall this was an enjoyable experience and we will consider other coach trips in future.
"Excellent New Zealand tour"
Thoroughly enjoyed this well organised, extremely comfortable and interesting tour. Group size was perfect and the Ultimate coach made travelling a breeze. Of the optional tours, we particularly enjoyed Skippers Canyon, but everything we did and saw was enjoyable.
Explore More
Your guide to travelling through New Zealand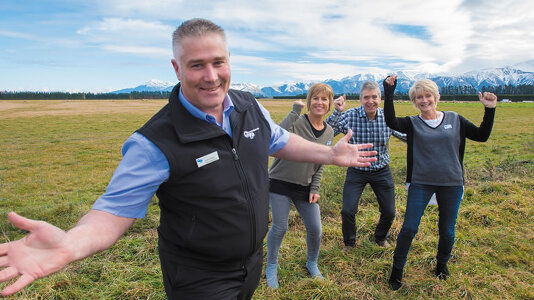 28 October, 2020
Three Ways to Travel NZ: Grand Pacific Tours Introduces Signature Mid-Size Group Touring
With the launch of their 2021/22 New Zealand touring season, Grand Pacific Tours has introduced a new way to travel. In addition to their popular Classic Escorted Group Tours and Ultimate Small Group Touring collection, the New Zealand experts have welcomed a Signature Range of mid-sized group..