New Zealand Tours
Explore the stunning coastline and rolling hills of the North Island, the majestic landscapes and towering fjords of the South, or satiate your need for adrenaline. New Zealand has it all waiting for you on 172 guided coach tours and small group tours. Cruise the Bay of Islands, experience Maori culture and the geothermal wonderlands of Rotorua, or take a Queenstown skiing adventure.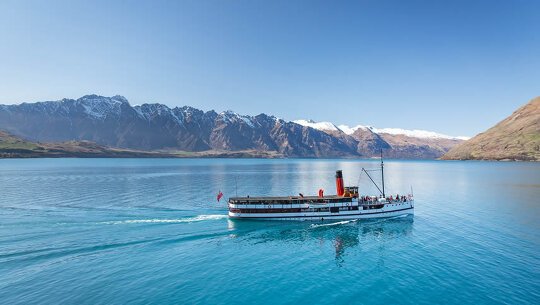 Blessed with stunning scenery, there is no better way to enjoy Queenstown's beauty than to cruise Lake Wakatipu on the vintage steamship, TSS Earnshaw.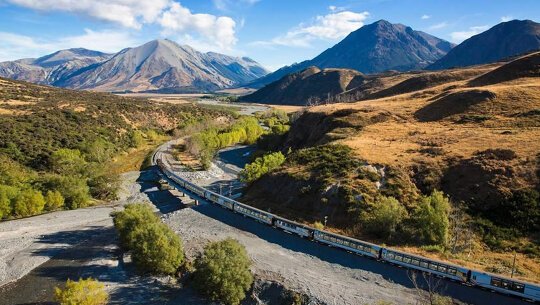 This iconic train journey crosses the Canterbury Plains and majestic snow-capped Southern Alps, with breathtaking gorges, high viaducts, twisting rivers and forests at every turn.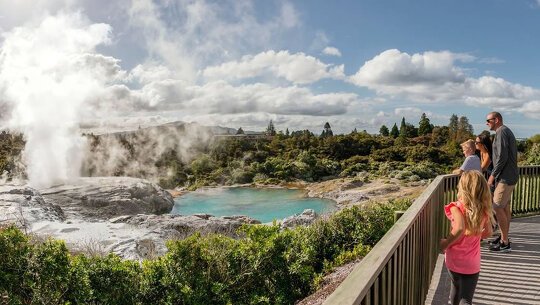 Belching grey mud pools, geysers shooting to the sky, lakes bubbling like champagne, and natural hot springs. Walk among these amazing natural wonders in Rotorua.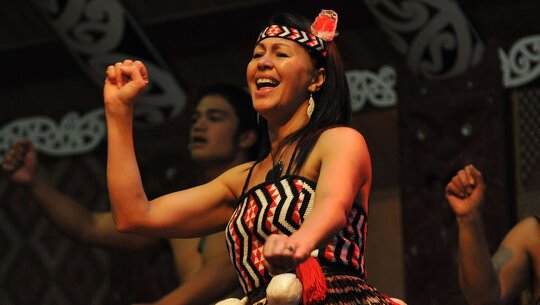 Be enthralled by the thundering power of the Haka, the carved meeting houses, greenstone adornments, flax weaving and the smokey flavours of a traditional hangi.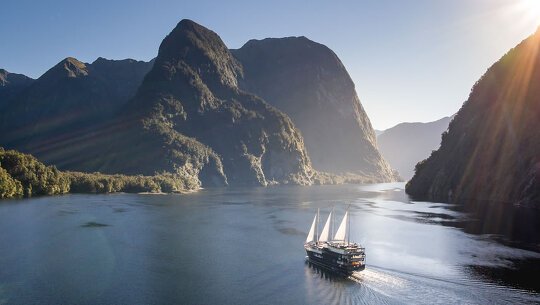 The iconic Milford Sound features on most South Island itineraries but have you also thought about the lesser known Doubtful Sound? Equally beautiful, see them both!